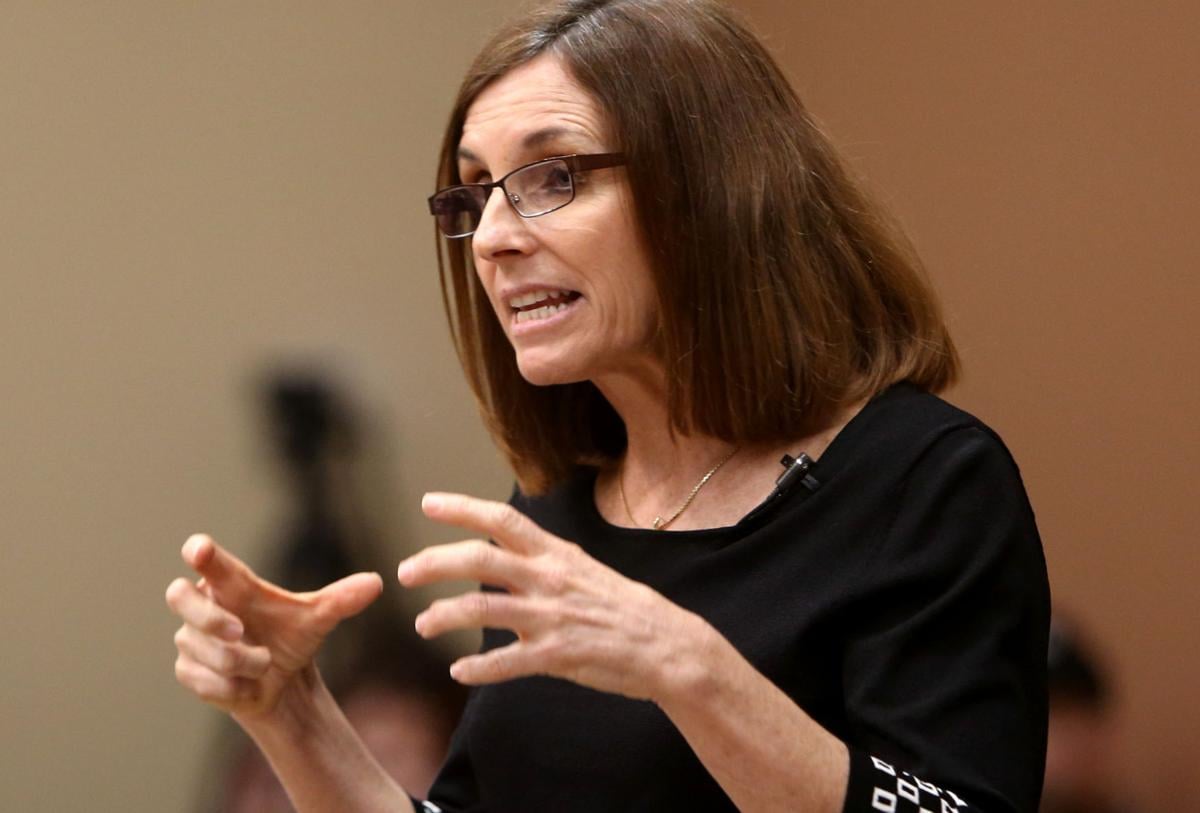 As members of Congress gathered to pray Wednesday after the shooting that wounded Majority Whip Steve Scalise and several others, U.S. Rep. Martha McSally took a moment to talk to her Democratic colleague Tom O'Halleran.
It was a brief talk, but McSally said she wanted to reach out to the newest member of the Arizona delegation — he represents District 1 — in the aftermath of the shooting. "Our district knows better than any what these things are like," McSally told the Star.
McSally represents Congressional District 2, the district held by Rep. Gabrielle Giffords when she was shot and seriously wounded in an assassination attempt in 2011 that left six people dead and 13 wounded on the northwest side.
The Tucson Republican, who has been threatened with harm, learned of Wednesday's shooting at an Alexandria, Virginia, baseball field from text messages and was hoping the information was not true. She later gathered with her colleagues inside the halls of Congress to pray for those wounded and their families.
McSally said she believes the heated political rhetoric played a role in this shooting.
McSally repeated the "boiling frog" parable she has used to discuss the current political atmosphere, arguing the American public is like a frog being slowly boiled alive. The frog, according to the parable, would leap out of a boiling pot, but does not notice a steady increase in heat and dies as the water slowly gets hotter.
Both parties, she said, need to lower the tone of the rhetoric. "We are all responsible for bringing the temperature down," she said. "The enemy is not each other, we have real enemies out there."
The retired Air Force colonel said both sides of the political aisle can work together. She offered as an example her working relationship with Tucson colleague U.S. Rep. Raúl Grijalva, one of the most liberal members in the House.
"We have sincerely held disagreements on nearly everything," she said. But, she says, they have productive, civil discussions all the time about issues facing Southern Arizona.
"I think we all need to do that," she said.
Grijalva agreed, saying there comes a time when everyone should work together.
He said he had concerns about McSally's Border Jobs for Veterans Act but was willing to sit down and discuss the legislation with her.
Facing her own threat
Last month, McSally's office received three messages from a man threatening to shoot her for her support of President Trump.
FBI agents arrested Steve Martan, 58, in connection with the threats.
With increased political scrutiny, including frequent protests outside of her office, McSally said she has no plans to cancel any meetings with the public.
Get Government & Politics updates in your inbox!
Stay up-to-date on the latest in local and national government and political topics with our newsletter.