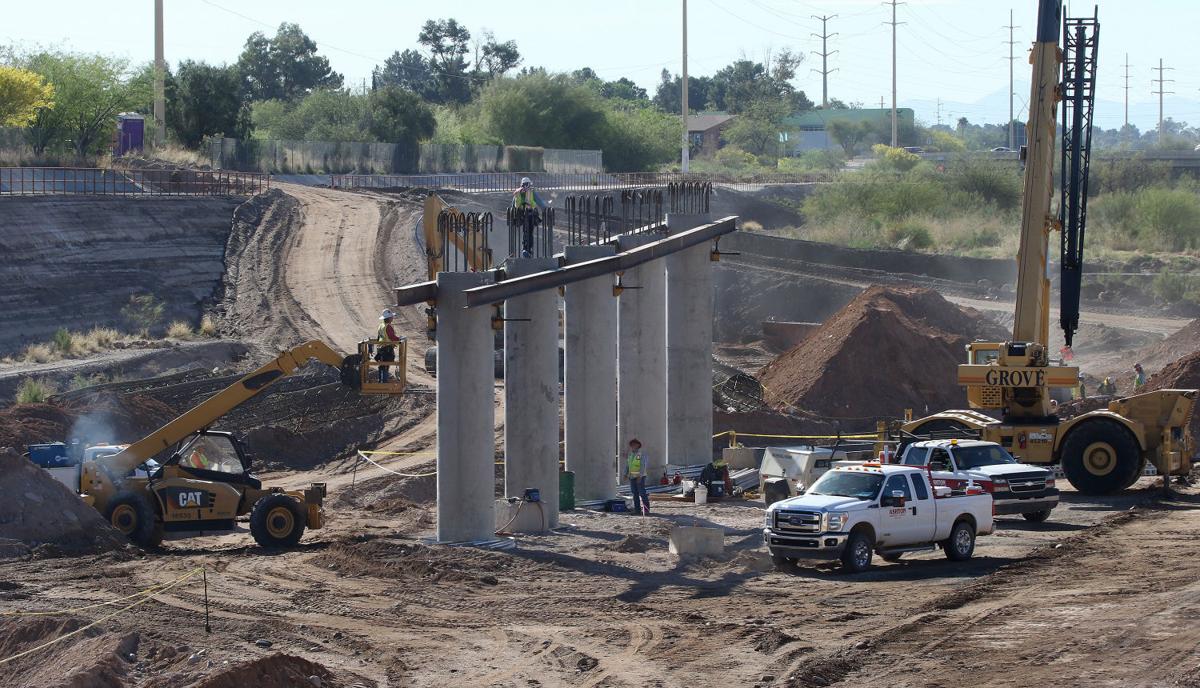 The Regional Transportation Authority governing board has approved a $160 million budget for the fiscal year beginning July 1, including money to finish major road projects and begin new ones.
The RTA expects to bring in about $76 million in sales tax revenue, about a 2 percent increase.
The actual increase in sales-tax revenue for this fiscal year was about 1.5 percent, lower than the projected 3 percent growth.
The RTA plans to spend about $160 million, including about $92 million on road projects and about $26 million on transit projects.
Projects include finishing:
Silverbell Road from Grant to Goret roads;
Kolb Road connection to Sabino Canyon Road;
Houghton Road from Broadway to 22nd Street;
Sunset Road from Silverbell Road to Interstate 10.
Projects getting started include:
Tangerine Road;
Ina-Interstate 10 interchange;
Grant Road between Stone and Park avenues
Downtown Links;
22nd Street over the railroad tracks;
Valencia Road from Wilmot to Kolb roads;
Stone Avenue and Drachman Street intersection;
Colossal Cave Road and Success Road intersection;
Bus pullouts to replace bus stops on Oracle Road and in South Tucson.
Due to project delays, the RTA spent about half of what it expected to spend on projects this fiscal year.
RTA executive Jim DeGrood told the board the new budget is more realistic and less ambitious.
The RTA continues to spend down a pool of money from 2011 and 2014 bonds that gives it the cash flow to do large projects in the voter-approved plan. The agency spends about $27.5 million per year on debt payments.
The RTA board will have to decide this winter whether to issue another series of bonds in 2017 for about $75 million to keep on schedule with projects or convert to a pay-as-you-go system, which would slow the projects.