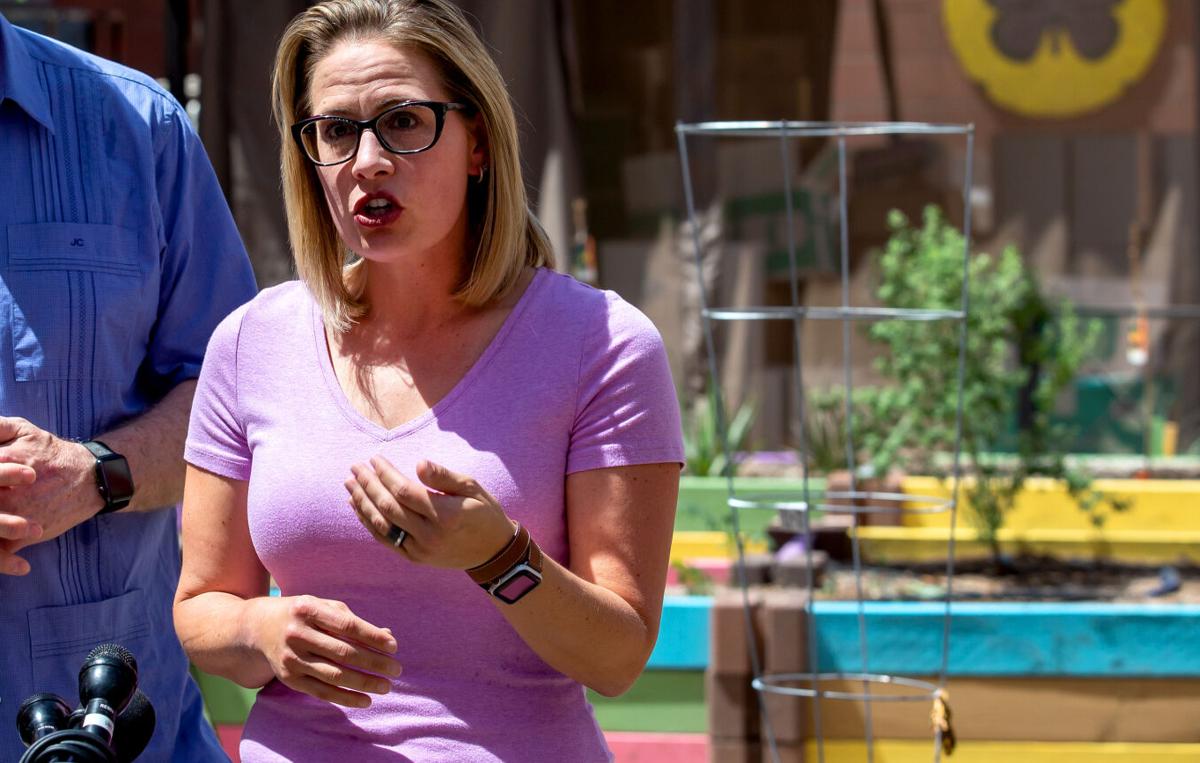 For the second time in a month, Sen. Kyrsten Sinema was publicly confronted in an airport and questioned about her stance on President Biden's "Build Back Better" infrastructure bill. 
In a viral video posted Oct. 25 on Twitter, a woman who says she is a constituent from Tucson approaches Sinema as she walks alongside Sen. Tim Scott of South Carolina. 
Sinema does not answer the woman's questions but at one point tells her, "Please don't touch me."
The woman asks Sinema questions about meeting with constituents to discuss the "Build Back Better" plan and the senator's actions on climate change. 
"Every single year in Arizona it's getting hotter and hotter," the woman says, "People are suffering, your constituents are suffering. What are you going to do about climate change?"
In the video, which now has over 2 million views, Sinema apologizes to Sen. Scott as the woman follows the two through the airport, saying, "Sorry about this."
Sen. Kyrsten Sinema just arrived at DCA, where a small number of protestors were waiting. They asked her what she would cut from the larger human infrastructure package. Sinema did not answer. pic.twitter.com/4EXCGDxwIl

— Kyle Stewart (@KyleAlexStewart) October 4, 2021
Similarly, Sinema was asked questions about her lack of support for Biden's trillion-dollar plan and does not respond as she speaks on her cell phone.
Meanwhile, Sinema became the subject of more viral social media posts this week after the Arizona senator wore a sleeveless jean jacket while presiding over the U.S. Senate.
Internet users criticized her outfit, saying that it was "unprofessional attire" and a "ploy to get attention." 
A viral tweet calling Sinema's denim vest an "Aaron Neville Halloween costume" was reposted by the R&B singer, who said "I believe I wore it better."