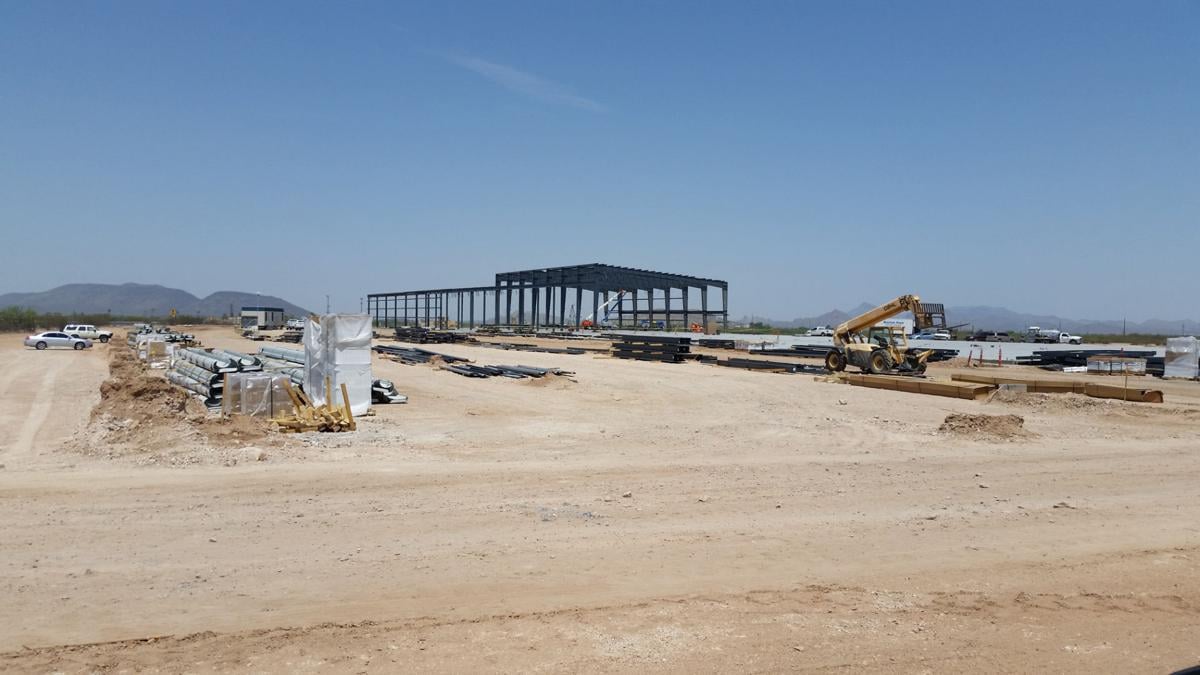 A Tucson-based space balloon firm will pay the county an average of about $1.2 million a year in rent for a 120,000-square-foot facility and launch pad, documents show.
That works out to an average of $8.75 per square foot annually over a 20-year-lease period for what will be the company's headquarters.
That average is nearly $2 over the $6.79 per-square-foot rate charged for industrial properties in Tucson in the last quarter of 2015, according to recent local real estate research reviewed by the county.
However, the $5 rate to be paid by the company for the first five years is well under that figure, though the rate increases incrementally until reaching $12 per square foot for the final five years.
"When reviewing the existing and historical trends in industrial property rental rates, it is clear the county's lease with World View is a market transaction," reads a June 16 memo from County Administrator Chuck Huckelberry.
Construction recently started on the facility, which is being funded with nearly $15 million in county bonds. Construction is on track for completion in December on county-owned land south of Tucson International Airport, county officials said in a news release Tuesday.
The deal recently drew the attention of the conservative Goldwater Institute, which is suing the county for allegedly violating the Arizona constitution's gift clause. That clause bars state government entities from giving their "credit in the aid of … any company or corporation," among other prohibitions.
In the lawsuit, lawyers for the institute argue that the rental rates are "substantially below market rates."
"Taxpayer support of an unproven, for-profit luxury adventure-tourism business … does not constitute a public purpose for the expenditure or lending of public funds," the lawsuit goes on to say.
After reviewing the real estate data cited by the county, institute lawyer Jim Manley said he didn't want to "speculate" about what the true market value of the property may be but that such a figure will likely come out during ongoing litigation.
"One thing that's important to keep in mind is that the county is custom-building a facility to World View's specifications, so one would expect that it would command a higher price in the market," he added. "And we'll find out just how high after the appraisal."
Get Government & Politics updates in your inbox!
Stay up-to-date on the latest in local and national government and political topics with our newsletter.