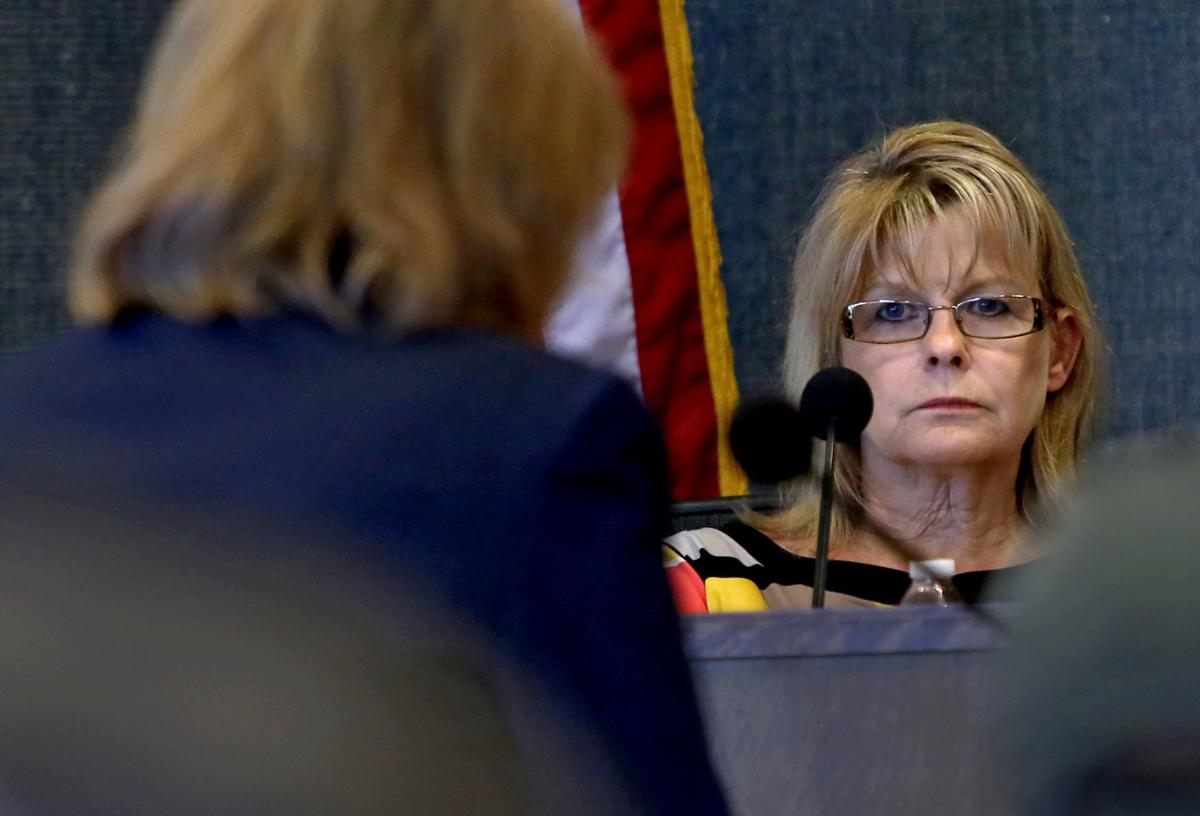 Pima County Supervisor Ally Miller on Tuesday did not rule out a run for a different political office, one day after she announced she wouldn't seek re-election when her current term ends next year.
Miller, a Republican, told the Arizona Daily Star after a Pima County Board of Supervisors meeting that she'll take time "to think about these things" when asked about speculation that she could be mulling a run for higher office.
"You never know about that," Miller said. "We'll see."
Should she run, she'd have the support of Bruce Ash, a Republican National Committee member from Tucson who called her "outstanding" and "very electable."
"I would probably support her for most every office," Ash said. "She's a proven worker and high achiever and she definitely, in now seven years serving as county supervisor, has done as much to change the culture and how things work at the county as anybody who has come along in a long time."
Miller, who was initially elected in 2012, announced in a Facebook post Monday that she would retire and "move on to another phase of my life" instead of seeking a third term. She'll remain in her seat in District 1, which includes Oro Valley and Marana, until her term ends on Dec. 31, 2020.
The announcement came as a shock to some. Miller told the Star she purposely kept the decision close to her vest, and announced it the way she did "so that everyone who is in close communication with me would see it all at once."
She said she'll spend the next year fighting an increase in taxes, including a proposed increase to the state's gas tax.
Asked what she plans to do after she vacates the seat, Miller said she'll "figure it out over the next year."
She added that "there's been a lot of interest" in her seat, and that she won't yet make a decision regarding an endorsement as no Republicans have formally filed to be her replacement.
"People were interested in running for it. I thought I'd make the announcement early and let people think about it over the holidays and decide whether or not they're going to run," she said. "There's been several people that approached me and we'll see who pops out."
Ash said Miller's replacement has "very, very big shoes to fill."
"[Miller] has a considerable following who have supported her along the way. I am certainly one of them," Ash said. "We're going to miss Ally."
Contact reporter Justin Sayers at jsayers1@tucson.com or 573-4192. Twitter: @_JustinSayers. Facebook: JustinSSayers.