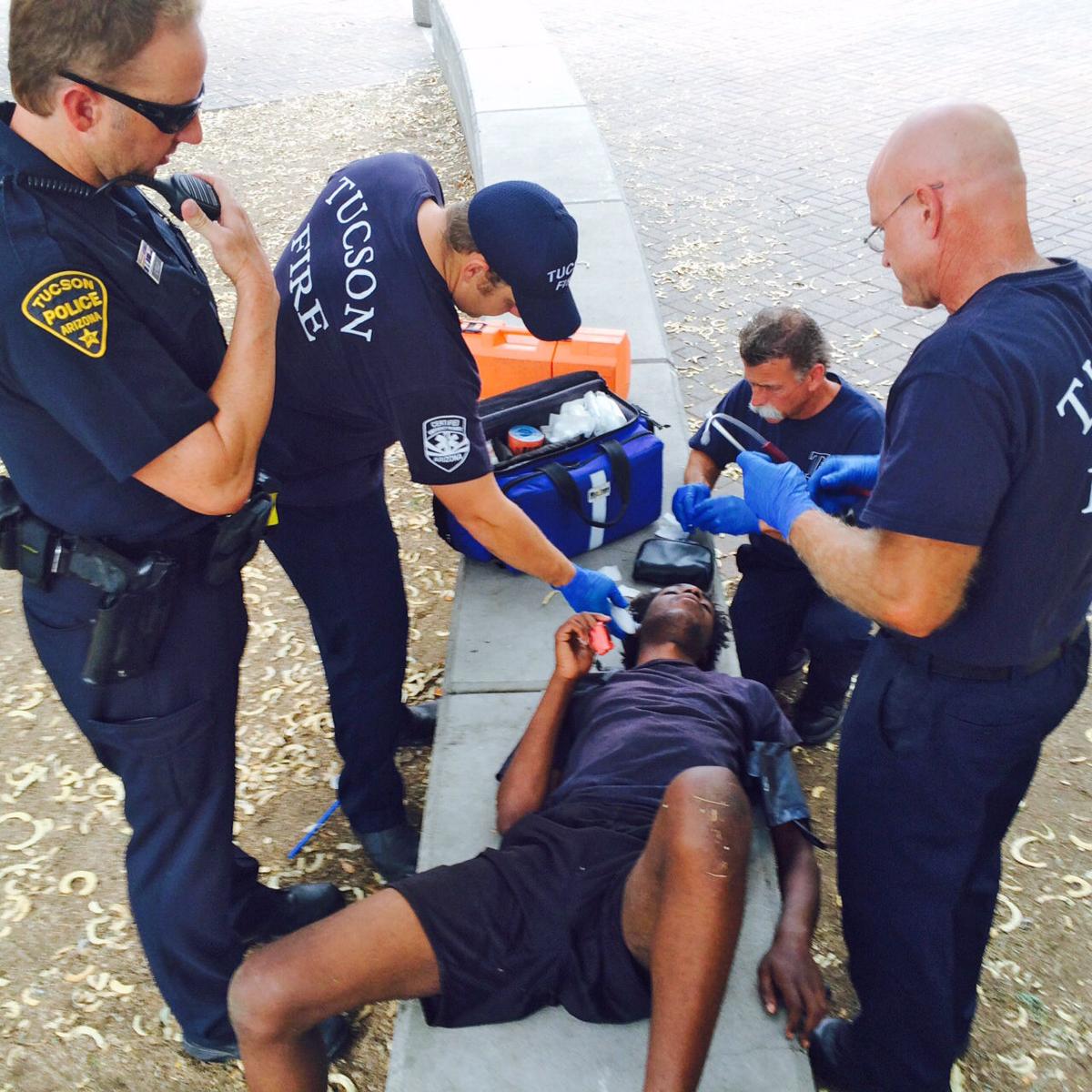 The Tucson City Council signed off Wednesday night on plans to ban the sale of a new generation of chemical compounds commonly known as Spice.
The plans are still in the conceptual stage, with the Tucson Police Department expected to work with City Attorney Mike Rankin on drafting a policy aimed at the sale of synthetic drugs.
The council directed the city staff to bring back a proposal in the next 45 days for review before enacting the policy.
Councilman Steve Kozachik said there is a long list of chemical cousins to already banned drugs, mostly synthetic cannabinoids and phenethylamines.
Kozachik said arguments that the ban would hurt economic development are a "ruse." He said responsible business owners would not sell the highly addictive, toxic substances. "Unless we go after the supplies, we are going to be chasing our tails," he said.
Councilwoman Karin Uhlich said she is optimistic a ban will help address the serious problem of Spice overdoses in the community.
She noted how banning the over-the-counter sale of some cold medications several years ago helped to cut down on the number of illegal meth labs operated in Tucson neighborhoods.
The council heard graphic testimony from health-care workers and first responders, including the head of the Pima County Health Department, Dr. Francisco García, on what they've seen from people suffering from side effects of using Spice, and of watching people in zombie-like trances using the drugs.
Helping treat addicts as well as a public education campaign are part of the council's plan, Kozachik said. However, the details of those plans have not been fleshed out.
Council members said they also hope that that other nearby communities will follow suit and consider Spice bans.
Contact reporter Joe Ferguson at
or 573-4197. On Twitter: @JoeFerguson