The black-and-white photograph of George German in his flight suit at age 23, climbing into the cockpit of a fighter plane during World War II, brings a flood of memories.
"When I see a picture like this, I am still filled with pride," says German, 99, sitting at the dining table in his Green Valley home near his wife, June Post.
Dozens of historic photographs tell the stories of when 2nd Lt. German was assigned to the Army Air Corps 12th Air Force in the 5th Photographic Reconnaissance Squadron.
He completed 52 combat missions and was awarded the Distinguished Flying Cross with Oak Leaf Clusters and the Maltese Cross by the Royal Air Force.
For German, Veterans Day is about "the guys who helped save this country. We honor them because of their sacrifices."
He talked about those serving in the armed forces who went years without seeing their families. Then there were the young men changed by the battles after their friends were killed, or when pilots perished when their planes were shot down. There also were those who came home wounded, showing outward scars, but not addressing the emotional ones.
German, like so many other young men, dreamed about becoming a pilot and flying "adventurous, daring and death-defying" missions. The teen attended high school in West Hartford, Connecticut, and after graduation worked construction jobs by day, studying at night so he could join the Army Air Corps as an air cadet. He passed three days of testing and a physical exam.
He went through flight training school learning code, weather and piloting at airfields in Missouri, Texas and Colorado, graduating in 1942. His education continued while training on a P-38 Lightning to fly and navigate at 300 mph. He also trained in photography — piloting and taking photos simultaneously by pushing buttons in the cockpit.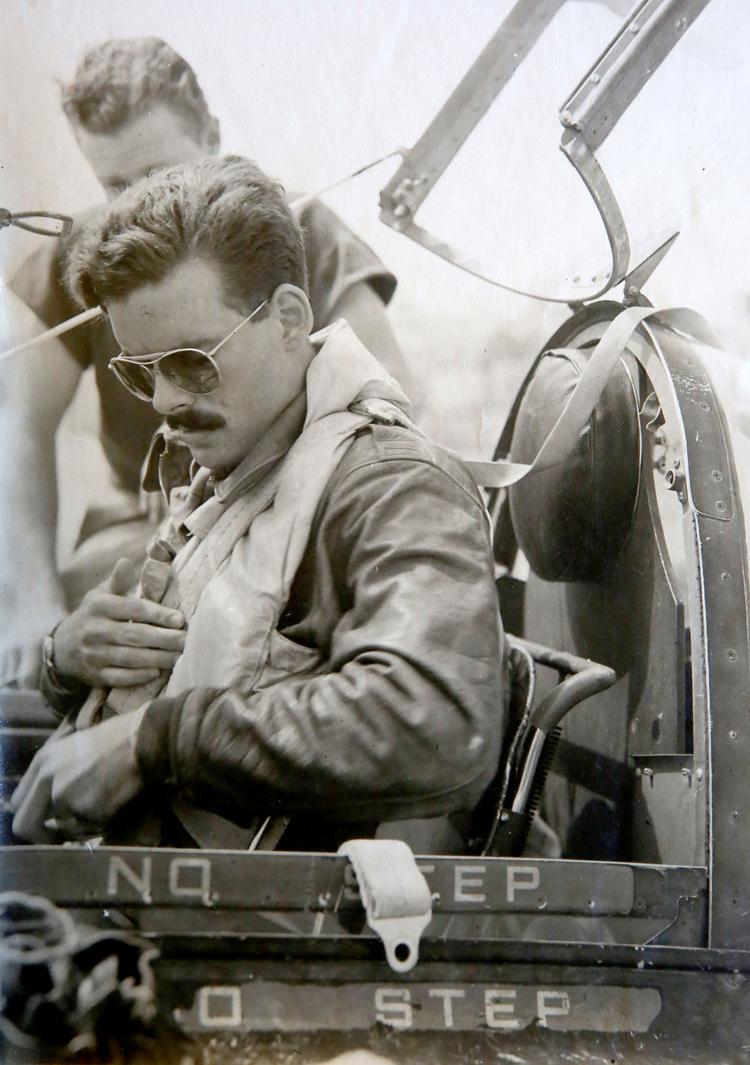 After completing his training, German was shipped across the Atlantic Ocean to the Firth of Clyde, an inlet of the Atlantic off the southwest coast of Scotland. The troops marched to the Royal Air Force Steeple Morden Airfield near Cambridge and underwent further navigation training on P-38s for a month before flying photo reconnaissance missions in North Africa.
"I began my mission in Algiers (Algeria), and I flew to gather information on enemy targets such as airfields, port cities and railroad yards. We rushed from the plane with film canisters to photo labs that were set up under tents to develop the film.
"We delivered thousands of prints each day to commanding officers of the British and U.S. Army," explained German of his squadron's work.
"After the bombings, I then flew out and took photos for bomb-damage assessments," he said. The reconnaissance missions were based in North Africa and the squadron would fly from Algiers to photograph targets near the coasts of Libya, Italy and Sicily.
"We were taking a punishment from the enemy as fast as they could deliver it. They were hurting our side and our allies," said German, pulling out maps showing the areas he photographed as well as photos of German officers who were taken prisoner.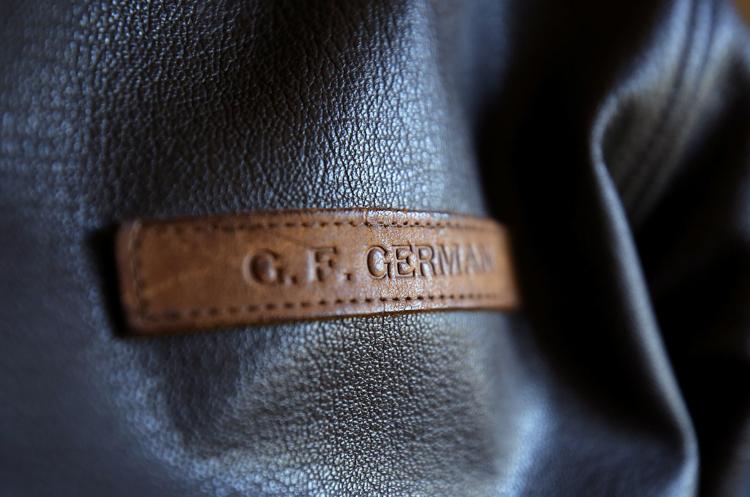 "On one of my earlier missions — either fourth or fifth — I came back on one engine, and my squadron commander immediately took over my assignment. He did not return.
"I went out the next day looking for him, and could not find him. I knew he had gone down," German said.
"It was difficult losing friends." He said the wreckage and his commander's remains were found 20 years later in the Sahara Desert by a group of Britons exploring for oil reserves.
German served for more than a year in North Africa, then was sent to the Mediterranean island of Malta where he joined the Royal Air Force, flying under its command. He continued doing photo reconnaissance in France, across to Greece and as far north as Munich, Germany.
"Navigation was important for us. The minute you take off, you must count the minutes you have left to fly. We lost a lot of pilots over navigation errors. In the first three months, we lost half of our pilots, partly because of navigation errors, weather and enemy fire," he said.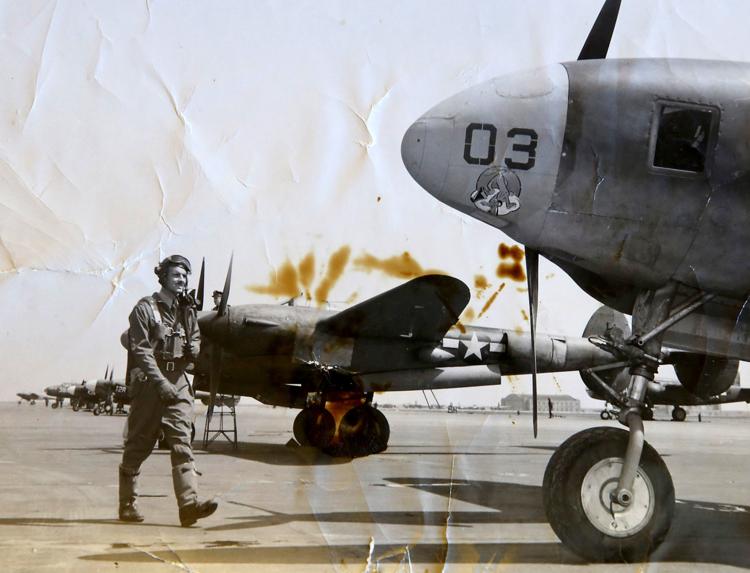 Soon after the war ended, German received an honorable discharge with the rank of captain and returned home to Elmwood in West Hartford, Connecticut where his roots date back to 1905. His ancestors, originally from Ireland and Holland, came through Ellis Island searching for a better life. German's father went to work for a brass company before opening his own metal-treating business, supporting his wife and seven children.
German joined the Air National Guard in Hartford and served until 1950.
He and his first wife, Ursula Keenan, reared four children while he worked in retail with his brother, eventually owning a department store in Middletown, which was sold in the late 1970s. His first wife died in 1980.
The retired businessman moved to Colorado Springs in 1981 and married Post in 1994. The couple have wintered in Green Valley since 2009, moving there permanently two months ago.
Looking back at his life and his military service German said: "This is a wonderful country. We have a lot here to complain about, but it is still the best country in the world."