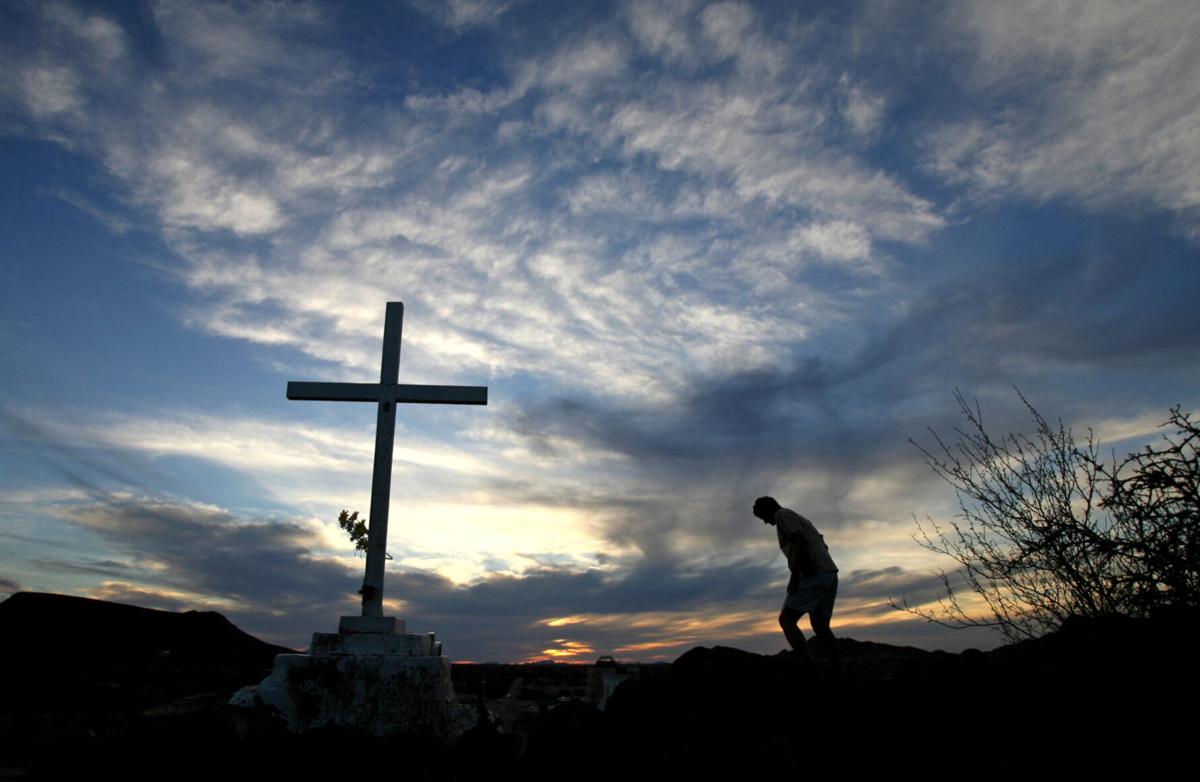 Grotto Hill is located just east of the Mission San Xavier del Bac on the Tohono O'odham Nation. The Hill is known for a white cross placed on its peak and a small religious shrine located halfway up the walking trail.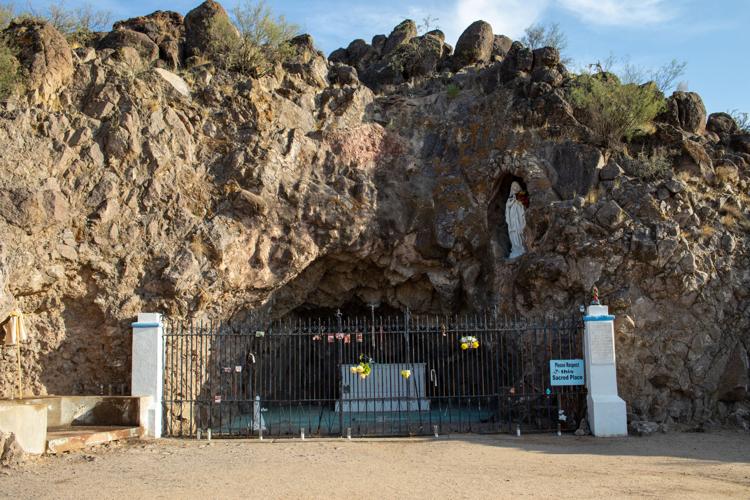 The north facing shrine is a replica of the Grotto of Lourdes to honor the Virgin Mary. This irregularly shaped shallow cave or grotto, built in 1908, is a perfect place for prayer and reflection.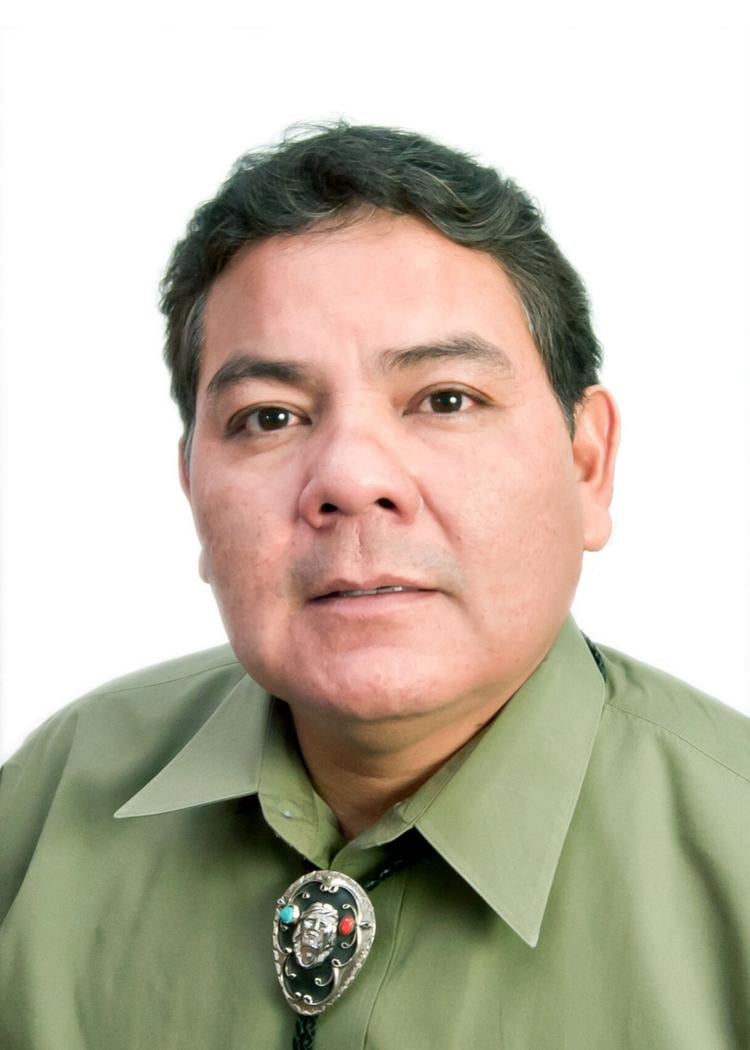 I experienced this serene place while attending my first year at the College of Architecture. Moving to Tucson was my first time leaving Canyon de Chelly in Northern Arizona, and visiting the nearby Tohono O'odham community gave me comfort being around fellow native peoples and enjoying their delicious red chili food.
There exists a 360-degree wide panoramic view of the four surrounding mountains — the Santa Catalina, the Rincon, the Santa Rita and the Tucson mountains. A-Mountain can also be seen directly north of this wonderful site, which gave the sense of scale of my location in relation to the University of Arizona campus.
The surrounding natural desert and fertile farmlands along with the nearby winding Santa Cruz River, that once flowed year-round, gave me an understanding of what a "sense of place" and Kevin Lynch's term "Imageability" meant.
I begin relating and understanding the new terminology being used in design. The aesthetics and proportions of the adjacent "White Dove of the Desert" and the grasping of Louis Sullivan's "Form follow Function."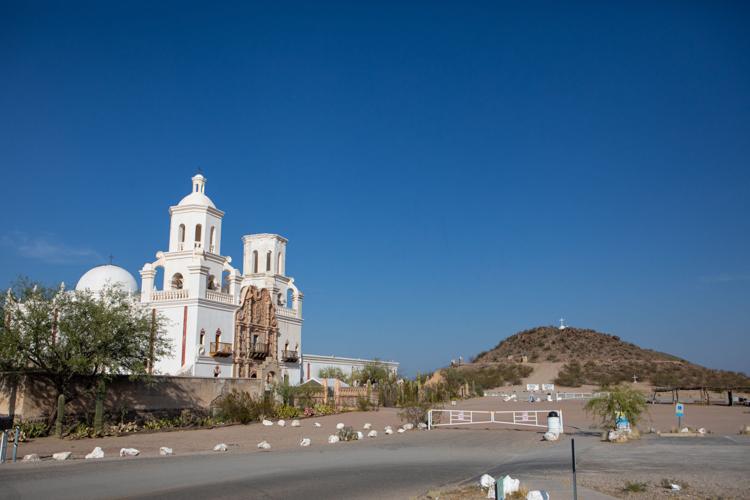 Shade and shadow, solids and voids, texture, context, all became clear to me.
The sequential approach by vehicle, then the strolling procession up Grotto Hill, reminded me of the Greeks starting from their Agora and progressing up to the Acropolis during the festival of the Panathenaia.
My journey around this spiral path allows me to experience differing three-dimensional views of the Mission and as I arrive at my destination at the node where I contemplated about my future career as an architect.
I regularly visit this place to reminisce about my early days and enjoy the open vistas and sunsets slowly setting over this peaceful community. Was all this knowledge always in me and I just became aware of this knowledge while studying architecture?
Tucson architect Bill Draper is the American Institute of Architects president.