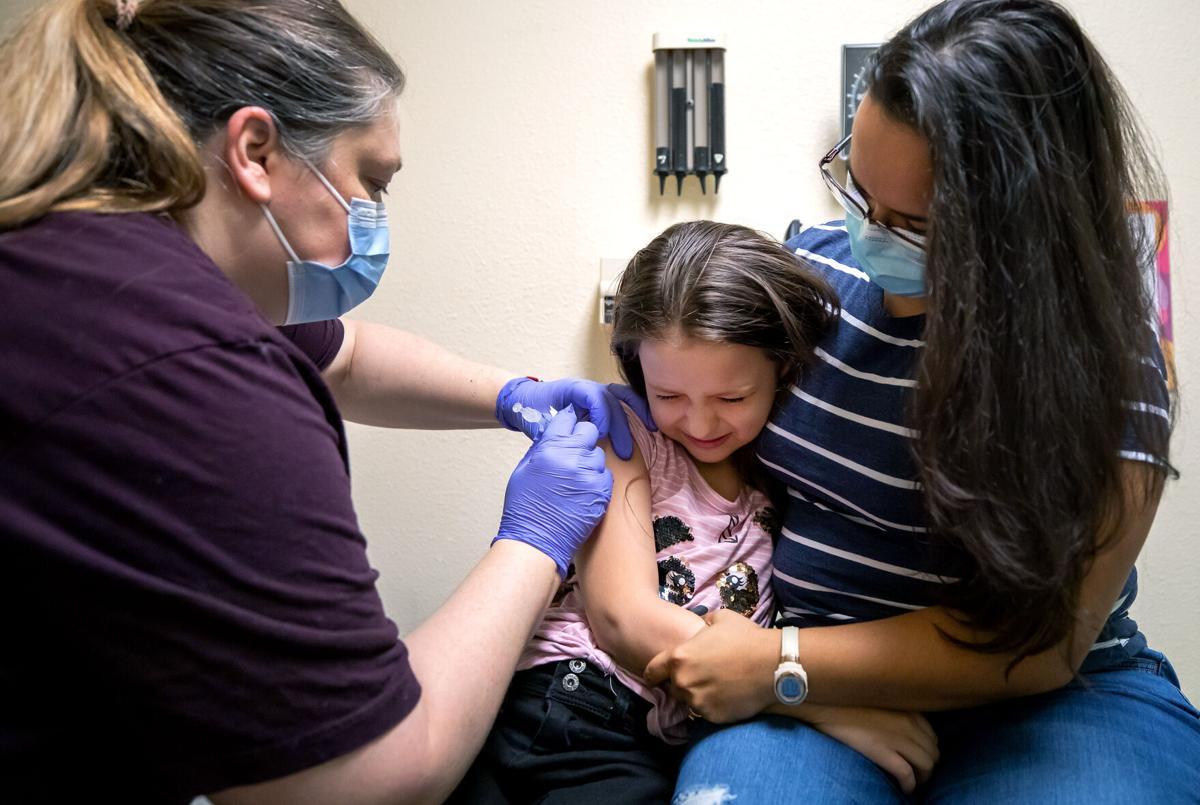 New weekly COVID-19 cases have continued to rise in Pima County and Arizona, although not as fast as prior weeks.
New cases climbed about 10% to nearly 3,600 in Pima County and 5% to nearly 24,500 across Arizona in the second week of November. They had climbed more than 20% the week before, in the first week of the month, according to data from the Arizona Department of Health Services.
"For the weeks where we have full data, the increase is not as large as it has been, indicating that the upward trend is slowing or moderating," said Dr. Joe Gerald, an associate professor with the University of Arizona's College of Public Health.
The question is whether this slowdown in cases is sustainable.
"I think our experience with last year suggests that there's a lot of upward pressure on transmission with Thanksgiving and Christmas holidays," Gerald said. "Even though this is a little bit of a glimmer of relief or hope, I think we have to be prepared that it's only temporary. Things seem to be going slower, but we should expect them to get worse."
While he expects case counts to rise, Gerald said he is confident that it won't get as bad as last winter when in January weekly counts of new cases reached a countywide high of 9,100 and a statewide high of 66,700.
He said this is because too many people have been vaccinated or have some level of immunity after recovering from COVID-19.
The number of vaccine doses administered countywide and statewide in the second week of November increased from the previous week, reaching a weekly total not seen since May.
Weekly doses administered in Pima County rose 27%, reaching 32,527 doses in the second week of November. Across the state, weekly doses rose 16% to 169,835.
While this is good news, this increase alone is not large enough to meaningfully reduce the number of COVID-19 cases in the state, Gerald said.
On Friday, the Centers for Disease Control and Prevention expanded eligibility for the COVID-19 vaccine booster to all adults, regardless of which vaccine regimen someone originally completed.
Now all adults who received the Pfizer or Moderna vaccines are eligible for a booster shot six months after getting fully vaccinated. Adults who received the Johnson & Johnson vaccine are eligible for a booster two months after receiving the initial shot.
"Vaccines have proven remarkably effective at preventing severe illness and death from COVID-19," said Don Herrington, interim director of the Arizona Department of Health Services, said in a prepared statement. "Now everyone 18 and older can get a safe and free booster dose to make sure they continue to have the best possible protection."
Meanwhile, COVID-19 hospitalizations are following cases into an upward trend both statewide and countywide.
"I think our hospitals are going to continue to see upward pressure for a bit as these previously diagnosed cases work through the system," Gerald said. "We haven't seen these levels of COVID-19 occupancy in quite some time." .
As of Nov. 18, only 6% of inpatient beds were available and 7% of ICU beds were available across the state, according to state health department data.
In Pima County, fewer than 3% of ICU beds were available on Nov. 18, according to data published by the Pima County Health Department.
Data on COVID-19 hospitalizations typically lag behind data on cases. And data on COVID-19 deaths lag behind hospitalizations.
Gerald wouldn't expect to see COVID-19 deaths spike yet at this point in the current wave of cases, but he expects them to rise in the near future, he said, adding that the data are showing the first signs that COVID-19 deaths are starting to trend upward.
"So we're just now entering the window where we would expect to see that increase in cases start to show up in terms of mortality," he said. "So I can squint and look at the data and say, yeah, I think it's coming, but it's not quite here yet."