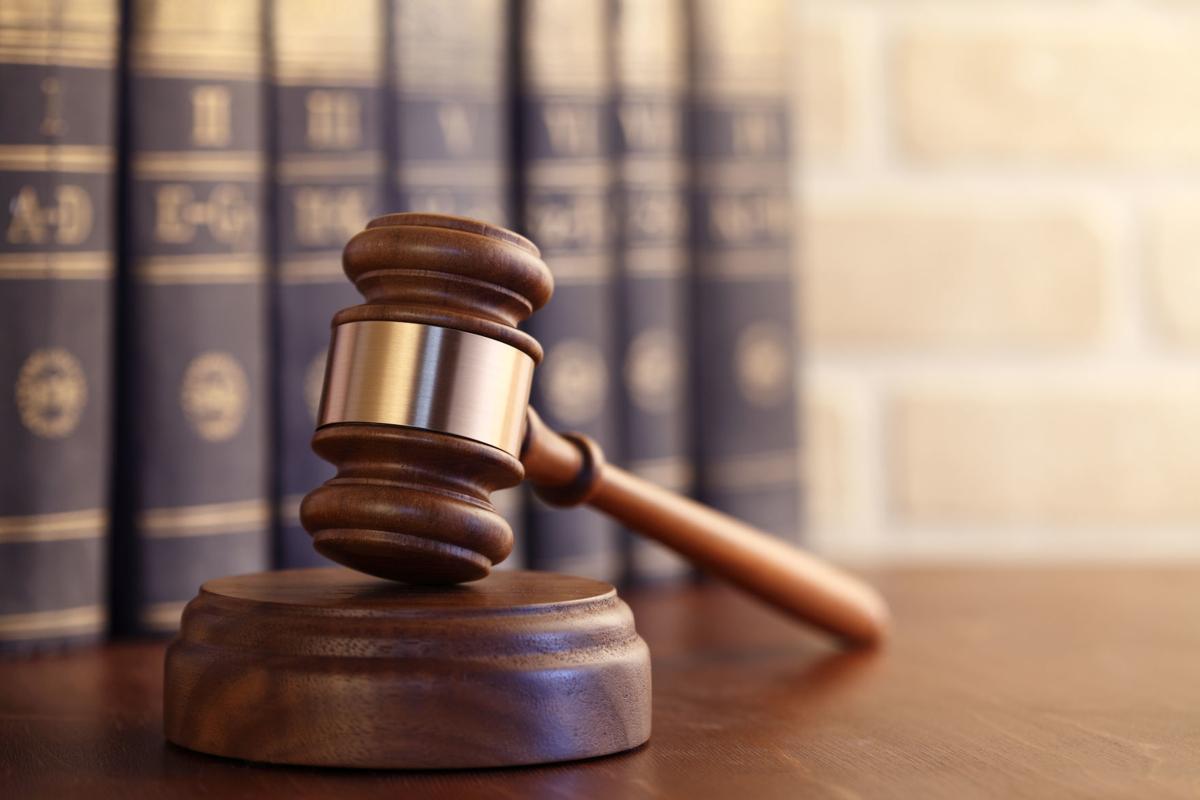 Gangsters started demanding protection money shortly after Alma Jacinto and her husband opened a restaurant in Guatemala.
When Jacinto and her husband refused to pay, a man came to the restaurant and shot her husband 10 times in front of her and her children, Jacinto wrote in a six-page affidavit describing a horrific ordeal that played out in Guatemala, immigration detention centers in Southern Arizona, and a federal courtroom in Tucson.
Jacinto, 36, was one of more than 2,000 parents separated from their children after crossing the U.S.-Mexico border illegally earlier this year. Like many others, Jacinto was fleeing violence and asked for asylum in the United States for herself and two of her sons, ages 9 and 11.
After the gangster killed her husband, he started following Jacinto and her children when they left their house, forcing her to close the restaurant, Jacinto wrote in the affidavit asking a federal judge in Washington, D.C., to reunite her with her sons.
The affidavit was filed with a successful lawsuit Jacinto brought against federal agencies with the help of the Washington, D.C.-based Latham and Watkins law firm. A federal judge ruled in her favor and ordered she be reunited with her children July 18, setting a widely cited precedent for similar lawsuits filed in Washington, D.C., court records show.
After closing her restaurant, Jacinto started working in the fields harvesting crops, but the rains stopped for months and she took a job at another restaurant, she wrote. She kept her children close and had them do their homework while she worked.
"One day, I came to work and the same gang had sent me a note that stated that if I did not pay the extortion fee they had killed my husband for, they would kidnap my youngest son," Jacinto wrote.
"Calling the police was not an option because they would not help," she wrote. "I knew that even if I somehow had the money to pay the gang, they would not leave us alone. My family was not safe."
Jacinto left her two oldest children in the care of a relative and headed with her two young sons for the Arizona-Mexico border, where she turned herself over to Border Patrol agents near Lukeville on May 14 and asked for asylum.
Two days later, she stood before a federal magistrate judge in Tucson and sobbed as she covered her eyes with her hands. She hadn't seen her two sons that morning at the detention center where they were held and nobody would tell her where they were.
The judge sentenced her to time served on a misdemeanor charge of crossing the border illegally. She was escorted out of the courtroom with tears streaming down her face and placed in civil immigration detention. Six weeks later Jacinto filed the lawsuit in Washington, D.C., asking to be reunited with her sons.
In a strongly worded opinion, U.S. District Court Judge Paul L. Friedman in Washington, D.C. granted her request to be reunited with her sons and prohibited federal agencies from deporting Jacinto without consulting with him.
The "panic and desperation" Jacinto endured "will no doubt sound familiar to anyone who has ever, even momentarily, lost sight of a child entrusted to his or her care," Friedman wrote.
The bulk of the separations involved Central American families and came after Attorney General Jeff Sessions announced a zero-tolerance policy for illegal border crossers in April. In the face of widespread outrage, President Trump issued an executive order June 20 halting the separations.
Six days after the executive order, a federal judge presiding over a class-action lawsuit in Southern California ordered the reunification of families that already were separated. Several hundred children still haven't been reunited with their parents, some of whom were deported without their children.
Earlier this month, the federal government agreed to allow more asylum interviews for parents and children who were too distraught to effectively convey their fears about returning to their home countries.
Jacinto's lawsuit sheds light on her fears of returning to Guatemala and also describes her ordeal after she was arrested by the Border Patrol.
At a detention center in Southern Arizona, her sons were put in a room across the hall from where she was held, she wrote. "I could only see my children if they approached the window in the door of their room. We were not allowed to talk to each other or leave our rooms," she wrote.
"At one point on Tuesday (the day before she went to court in Tucson), I could hear my children crying, and I asked an official if I could console them," she wrote. "He said yes. He let me talk to my children for a very brief period of time, but another official came and told me that I only had one minute, and after that I had to leave, or else they would deport all of us."
The next day, she did not see her children before she was taken to the federal courthouse in Tucson, Jacinto wrote.
"When I got back from court, my children were gone," she wrote. "The immigration officers told me that my children had been taken away, but did not tell me where they were."
The officers told her if the government wanted to keep her children, "they would do so and I would be deported alone and be forced to leave my sons behind," she wrote.
She was put in a room alone for three days. She was given food four times a day and a mattress and blanket in the cold room. The only time she could leave the room was to shower, and even then she did not have any other clothes to wear.
"I then had to change back into the dirty clothing that I had worn when I crossed the border," she wrote.
On May 19 she was taken to a detention center in Eloy. She submitted a formal request May 20 to find out where her children were. Two days later, officers told her that her children were safe, but did not tell her their location.
A week after being separated from her sons, she spoke with her 11-year-old son by phone for the first time. He told her they were in Los Angeles. Officials later told her they stayed at a shelter in the day and somewhere else at night, but she didn't know where that was. From then on, she spoke with her sons on Tuesdays and Thursdays for 15 minutes each time.
"My youngest son cries and tells me he has nightmares," she wrote. "I told my sons that I am close to their location, even though I am still in Arizona, so they will be less frightened."
Jacinto's words, as well as statements from child welfare advocates, were cited by Judge Friedman when he ordered federal agencies to reunite Jacinto with her children and prohibited her deportation.
The government has an interest in enforcing immigration laws, Friedman wrote, but "nothing in federal law suggests that deterring immigration by indefinitely separating families once the parents have been transferred to immigration custody is a compelling or legitimate government objective."
Jacinto was released from detention after she had an interview with an asylum officer to describe her fear of returning to Guatemala. Jacinto and her sons now live with a U.S.-citizen relative in North Carolina while Jacinto pursues her asylum claim. Her hearing in immigration court is scheduled for this week.