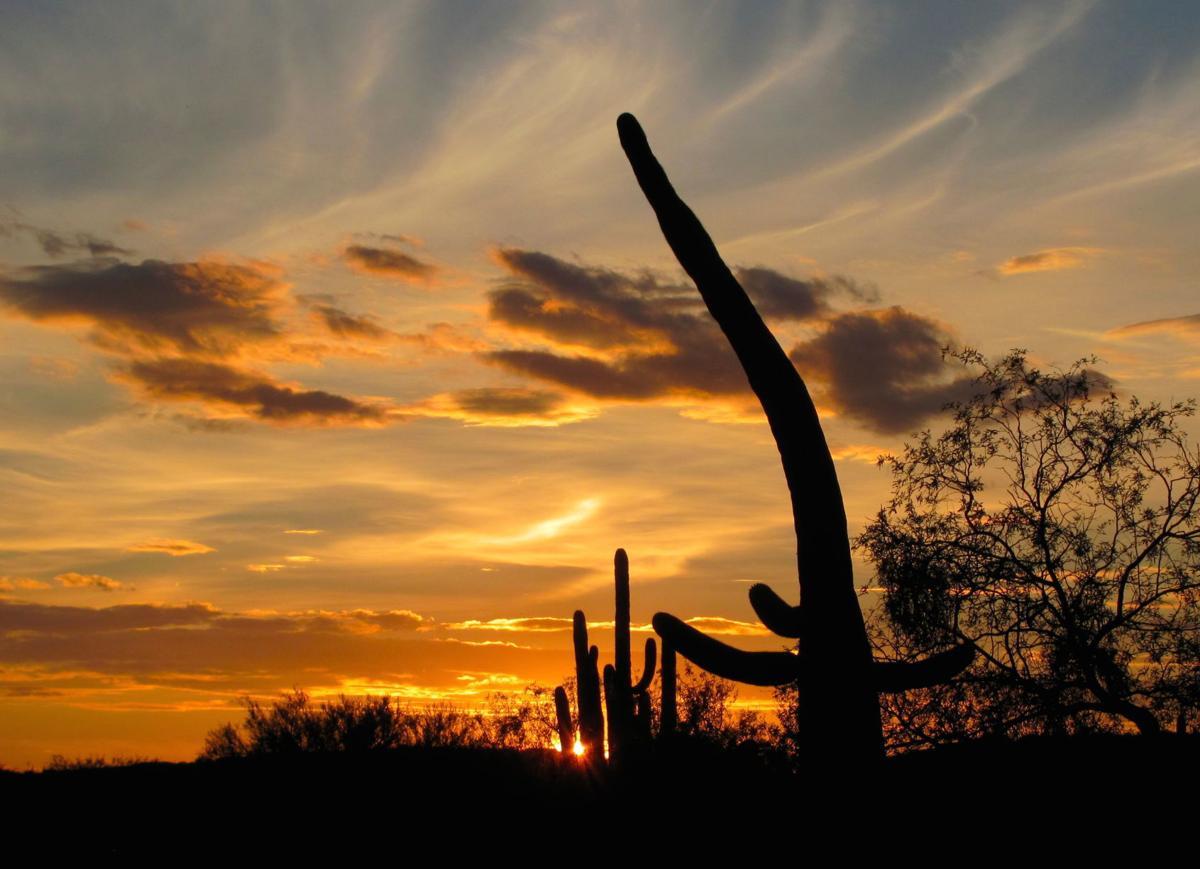 Let's say you went whole hog on Thanksgiving: gobbling turkey, stuffing yourself with stuffing and pigging out on pumpkin pie.
Now — permit us to remind you — it might be time for a little penance in the form of exercise.
Hitting the gym is one option. But what might be more appealing at this beautiful time of year is hitting the trail for a hike.
Today, we share suggestions for some easy to moderate hikes that could help you burn off at least a few of those holiday calories.
Here are some trails to try:
Esperero Trail
A short hike on the Esperero Trail in Sabino Canyon northeast of Tucson offers expansive views of upper reaches of the canyon and peaks of the Catalina Mountains.
Begin by following a broad path that starts at the southeastern end of the canyon parking lot at 5700 N. Sabino Canyon Road, where visitors pay a $5 per vehicle day-use fee.
Walk a short distance east, pass a signed turnoff for the Bajada Loop Nature Trail, and continue briefly to a signed left turnoff for the Esperero Trail.
The first half-mile of the trail is mostly flat and easy going. Just after crossing the main canyon road, the Esperero Trail traverses more flat terrain before reaching a steep uphill stretch.
The trail continues to a broad ridge with an overlook point about a mile into the hike. This makes a good turnaround point for a short walk, but energetic hikers can follow the route higher into the Catalinas.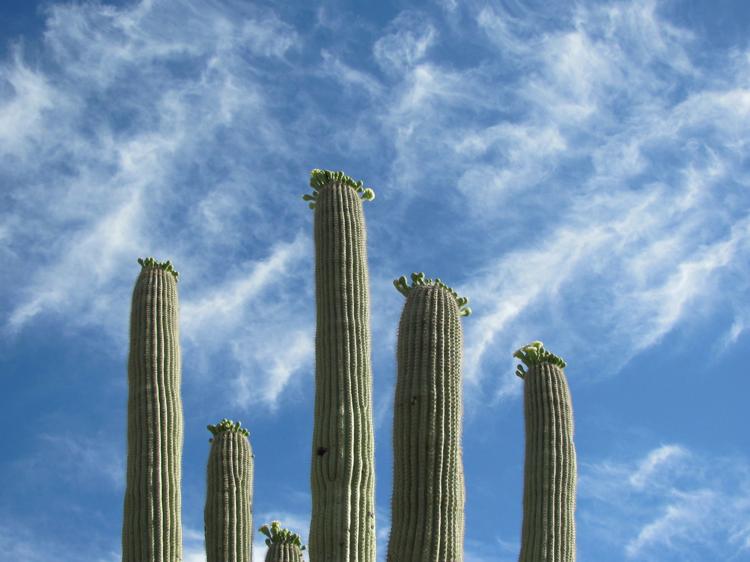 Douglas Spring Trail
This 5.9-mile trail, which slices into the foothills of the Rincon Mountains in Saguaro National Park east of Tucson, offers possibilities for a short walk of a mile or so — or longer hikes depending on where you choose to stop and turn around.
Beginning at the eastern dead end of Speedway, the Douglas Spring Trail passes through saguaro cactus terrain in its lower reaches. But you'll see some mountain plant species as you move upward.
Less than a mile up the trail — after the route passes a deep, rugged drainage on the left and ascends a steep, rocky section — a small hill just off the trail provides a good view and a sit-down spot.
Hikers sometimes take a short side trip to the site of Bridal Wreath Falls — which may or may not be running depending on recent weather. To reach the site, follow the Douglas Spring Trail 2.5 miles from the trailhead and then take a spur trail 0.3 miles to the falls.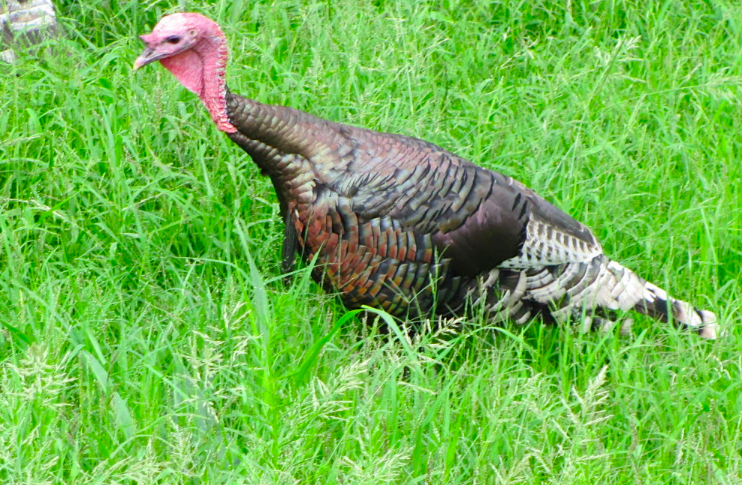 Accessible Trail
Madera Canyon south of Tucson has plenty of challenging trails — but some of the canyon's best scenery is along a route accessible not only to hikers, but people in wheelchairs.
The 0.7-mile Accessible Trail leads through woodlands of mesquite and oak set against the backdrop of a rugged rock summit called Elephant Head.
But the surfaced, mostly flat route quickly changes personality when it enters a riparian, or stream-side, zone along Madera Creek.
In this area, walkers and visitors in wheelchairs pass towering cottonwood trees and other vegetation watered by the creek.
If it happens to be flowing with water from late summer and autumn rains, the creek provides an aqueous soundtrack as it gurgles downstream and plunges over small waterfalls.
Birds are abundant, and it's not uncommon to see deer along the trail.
Other attractions include small "bat houses" mounted on tall poles. They were erected to serve as dwellings for the area's bat population.
To reach the trail from Tucson, take Interstate 19 south to Green Valley and get off at the Continental Exit. Continue southeast to Madera Canyon ($5 per-vehicle fee) and the Proctor Parking Area. The trail begins there.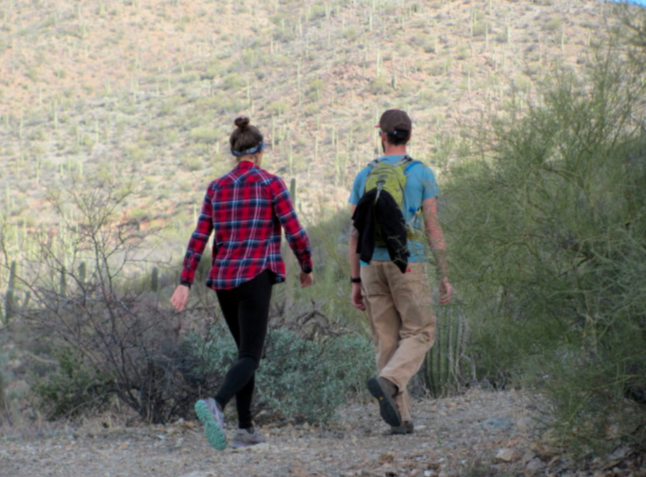 King Canyon Trail
A short hike up the King Canyon Trail, in Saguaro National Park west of Tucson, takes in not only pristine desert terrain but also some signs of the historic and prehistoric past.
The trail takes trekkers past an old stone-walled building built by the Civilian Conservation Corps in the 1930s and, nearby, ancient petroglyphs etched into rocks between A.D. 300 and 1450.
It's an easy 0.9-mile hike to the stone-walled building and petroglyph sites from a trailhead along Kinney Road near the Arizona-Sonora Desert Museum.
The trail, which follows an old, rocky road that's now closed to traffic, takes hikers gradually uphill to a high point and then descends to the Mam-A-Gah picnic area.
The historic building, on a nearby slope, once served as a restroom.
The petroglyphs — mysterious zigs, zags, circles, symbols and possibly some animal forms — are etched on rocks along a sandy wash just downstream from the picnic area. There are no signs pointing out the glyphs, but spotting them is quite easy.
Left behind by ancient Indians known today as the Hohokam, the chipped and weathered petroglyphs are far from the best examples of rock art in the Southwest. But they provide a glimpse into the lives of people living in this region long ago.
The trail continues to connecting trails that lead to the summit of 4,687-foot Wasson Peak in a hike of 3.5 miles.
To reach the trail from Tucson, go west on Speedway, which becomes Gates Pass Road. Cross the pass and continue to Kinney Road. Turn right, northwest, on Kinney and follow it 2.8 miles to a trailhead parking lot on the right side of the road just a few hundred feet past the entrance to the Arizona-Sonora Desert Museum. Pets, bicycles and vehicles are prohibited.
Contact reporter Doug Kreutz at dkreutz@tucson.com or at 573-4192. On Twitter:
@DouglasKreutz.