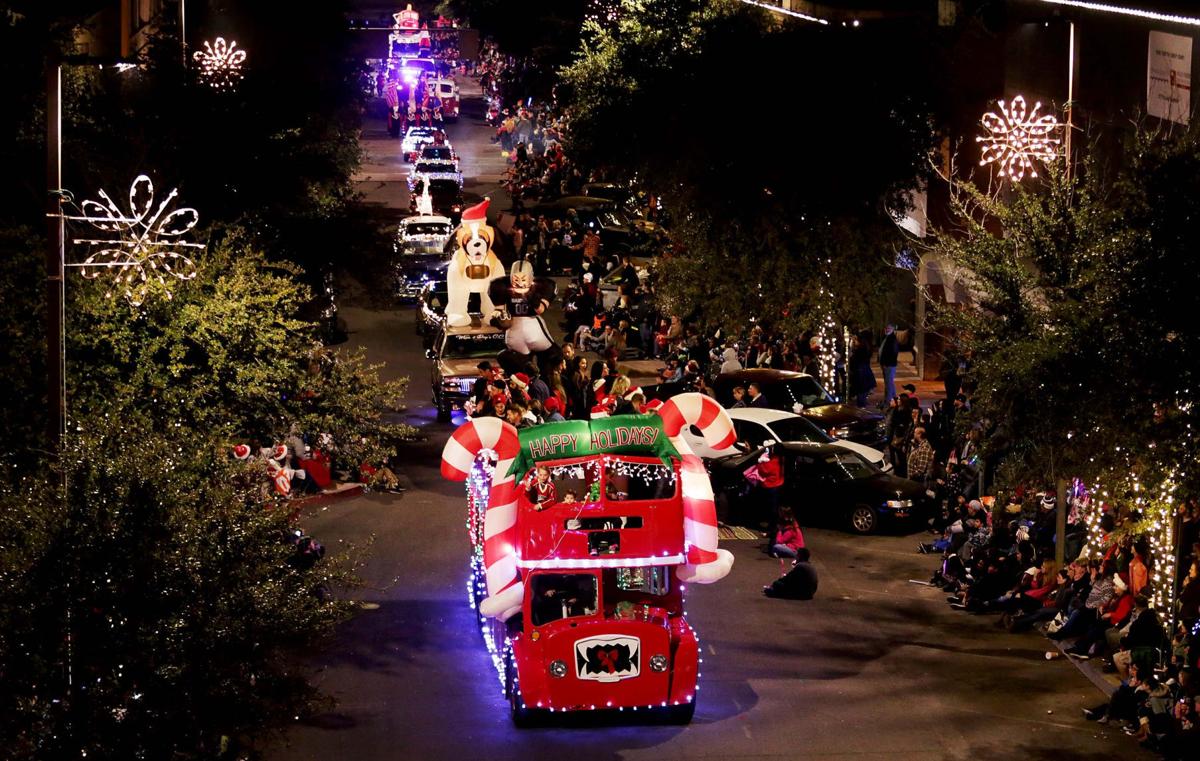 The 25th annual Parade of Lights & Festival is taking over downtown Tucson a couple weeks early this year.
The parade, which usually takes place in mid-December, is set for Saturday, Nov. 30, with lights, music and all things merry.
Festivities kick off at 4:30 p.m. in Jácome Plaza, 101 N. Stone Ave., with live entertainment and a tree-lighting ceremony at 5:30 p.m.
There will also be food vendors and a show of more than 30 classic cars decorated with lights. Plus, streetcar rides will be free all night.
The parade starts at 6:30 p.m. near North Stone and East Toole avenues. It'll continue south on Stone, then east on East Pennington Street. From there, the parade will head north on North Sixth Avenue, then northwest back onto Toole.
The parade ends in the same area that it begins.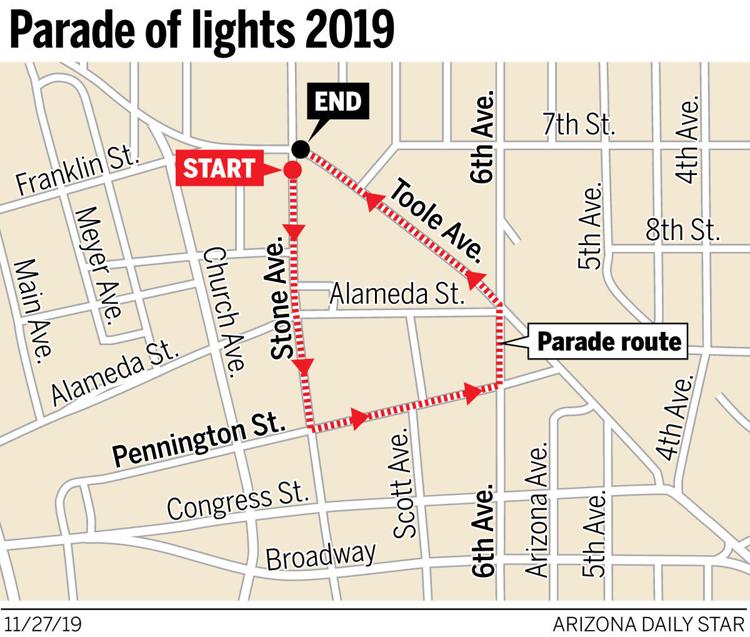 From 2 to 9 p.m., a staging area will close North Ninth Avenue, from Sixth to West Franklin streets. Franklin from Ninth to Stone will also be closed.
From 3 to 9 p.m., Pennington Street will be closed from North Church to North Stone avenues.
From 5 to 9 p.m., the following roads will be closed:
North Stone from East Sixth to Congress streets
Pennington Street from Stone to Sixth avenues
Sixth Avenue from Congress to Seventh streets
Toole from Congress to Stone
Alameda Street from Sixth Avenue to the Main Library garage exit
Council Street from Church to Stone avenues
Seventh Avenue from Seventh Street to Toole
Following the parade, Latin-fusion group Santa Pachita will close out the night, from 7:30 to 9:30 p.m.
Contact reporter Gloria Knott at gknott@tucson.com or 573-4235. On Twitter: @gloriaeknott.