Highlights from Thursday's historic teacher walkout across Arizona
Thousands of teachers and supporters marched today to demand for more education funding.
Here's the latest information on today's teacher walkout: 
Republican lawmakers close in on deal for 20% teacher pay hike
Republican legislative leaders were closing in on a deal late Thursday to give Gov. Doug Ducey the pay hike he wants for teachers— but not the package being demanded by tens of thousands of educators who walked off the job.
The plan is to provide Ducey with the 19 percent increase for teacher pay — he says it's 20 percent if you count the 1 percent salary hike already in this year's paychecks — assuming that funding details can be worked out for other non-educational programs, like health care for the poor and aid to counties.
It also means that lawmakers will not demand that Ducey provide a dedicated revenue source for the more than $1 billion price tag for his entire education package.
Report: Arizona House leaders make deal on teacher raise
An Arizona lawmaker says majority Republican leaders in the House have agreed to support Gov. Doug Ducey's plan for a 20 percent teacher raise by 2020 that doesn't address other demands of striking educators.
According to the Associated Press, state Rep. David Livingston, who leads the House Appropriations Committee, says the deal reached Thursday with the GOP governor should result in a formal budget plan next week. Livingston and his counterpart in the Senate, John Kavanagh, say there are still details to work out.
Livingston says he believes teachers will go back to work when they see the deal gives them a big raise.
It's unclear when educators would end a historic statewide walkout that they launched Thursday with a march to the Capitol. They decided to strike because Ducey's proposal doesn't address their demands for increased school funding and other things.
An estimated 50,000 people donned red and marched to the Arizona State Capitol in downtown Phoenix and a smaller number joined together in dow…
Thousands of educators chant, seek shade in Phoenix march to state Capitol
Arizona teachers marching to the state Capitol are breaking into occasional chants along the route in downtown Phoenix, including their signature "Red for Ed."
According to the Associated Press, employees at courthouses and office buildings stood on the steps of their buildings to watch Thursday. Families took breaks on benches and shady street corners as temperatures climbed.
Many marchers clutched water bottles in one hand and a sign in the other.
Ramona Rytter, an educational assistant, said she said she doesn't agree with Gov. Doug Ducey's plan for a 20 percent teacher raise by 2020 because she's concerned about what it might mean for students.
Educators say Ducey's plan doesn't address their demands for increased school funding and raises for support staff, among other things.
A look at some of the signs teachers and supporters have made for #RedforEd marches in Arizona. 
The latest: Hundreds of teachers, supporters rally in downtown Tucson
Hundreds of teachers, supporters and families gathered on all four corners of Granada and Congress Street in downtown Tucson Thursday morning to show support for the #RedForEd movement which seeks to restore funding to Arizona's public education system.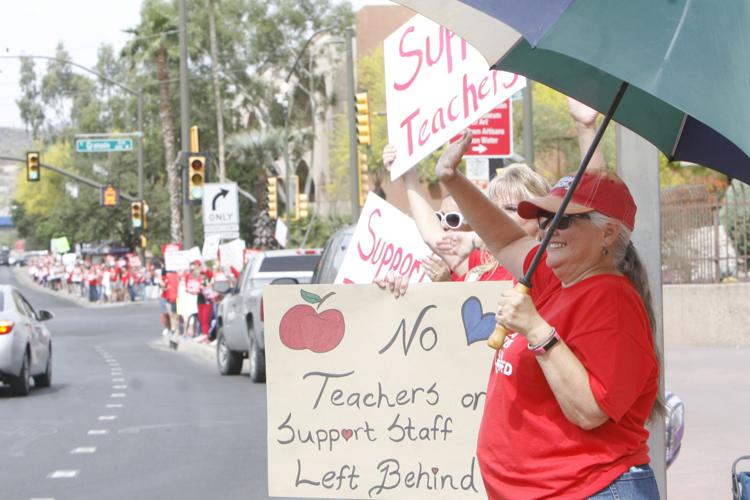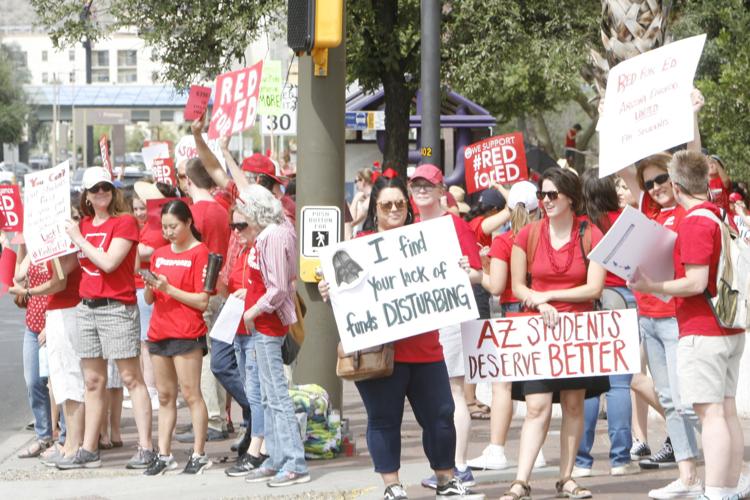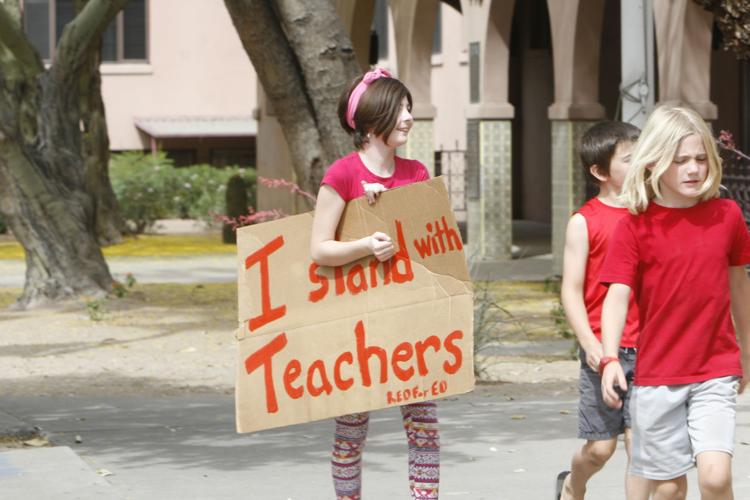 Tucson #RedForEd rally
The blaring horns of public support bolstered morale for about 1,000 #RedForEd protesters in downtown Tucson Thursday, on the first day of Arizona's teacher strike. Many thousands also took to the streets in Phoenix in a massive march on the state Capitol. 
Lawmaker: Arizona walkout won't affect pace of hearing for Ducey's teacher pay plan
A key Arizona legislative leader says a budget deal that could provide money for teachers is likely still at least several days away and a statewide strike won't spur immediate action, the Associated Press reports.
Republican Sen. John Kavanagh said Thursday that Gov. Doug Ducey's 20 percent teacher raise by 2020 is a given in the budget plan but there are still issues about how it will be structured.
The chairman of the Senate appropriation committee also says about a dozen other budget issues such as aid to rural counties and boosting funding for disability providers still need to be decided.
Kavanagh says he'll tell striking teachers who plan to flood the Capitol on Thursday that the raise is on the table but other budget issues exist, too.
The Republican governor says he has no plans to meet with striking teachers and isn't planning to address their other demands.
The latest: Tucson police chief sends tweet supportive of #RedForEd movement
In a Thursday morning Twitter post, Tucson Police Chief Chris Magnus showed support for the massive statewide teacher walkout.
It read: "Our ability to hire good police officers depends on those potential officers receiving a high quality education from great teachers who are fairly and competitively compensated. Thank you, Arizona teachers, for what you do."
Our ability to hire good police officers depends on those potential officers receiving a high quality education from great teachers who are fairly and competitively compensated. Thank you, Arizona teachers, for what you do. pic.twitter.com/dcu4xwGmpT

— Chris Magnus (@ChiefCMagnus) April 26, 2018
The latest: Hundreds of Tucson school children show up at church's free day camp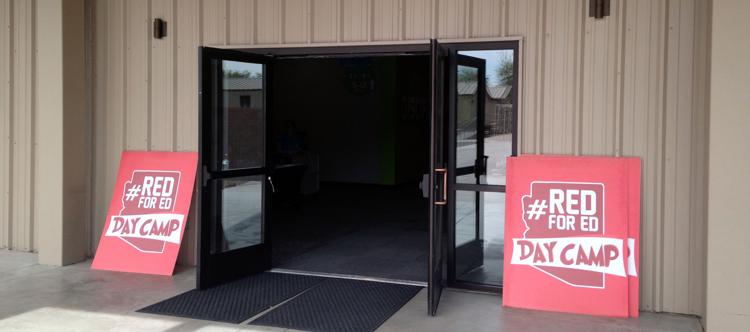 More than 350 schoolchildren were at the Victory Worship Center, 2561 Ruthrauff Road, Thursday morning as families looked for childcare alternatives after the start of the historic Arizona teacher strike.
The church offered to provide a free day camp at the center as well as its northwest side location at 2350 W. Tangerine Road.
The Ruthrauff center can accommodate about 1,000 kids. The Tangerine site can accommodate about 150 children, officials have said.
The free day camps is for schoolchildren in grades K-6. It runs from 7:30 a.m. to 5 p.m. until the walk out is over. Register here.
Protests today in Phoenix and Tucson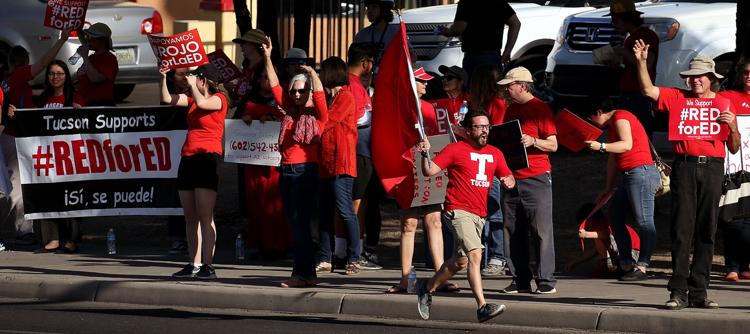 A wave of red-clad teachers will crash upon the Arizona state Capitol today for an unprecedented walkout that will close most of the state's public schools, and all of Tucson's major school districts on Thursday and Friday.
Around 30,000 to 50,000 teachers and their supporters are expected to march through Phoenix to rally at the Arizona state Capitol to demand a 20 percent raise for teachers, about $1 billion to return school funding to pre-Great Recession levels and increased pay for support staff, among other things.
In Tucson, teachers and supporters are planning to meet at 400 W. Congress downtown during the walkout on Thursday to rally. 
Teachers and supporters also lined close to 6 miles of Broadway road Wednesday night in support of #RedforEd. See the photos here.
What schools are closed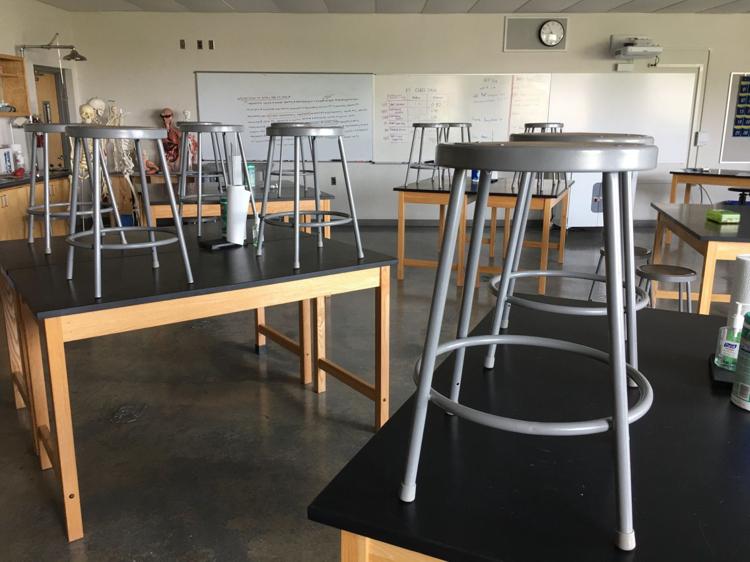 Tucson's nine major districts will close all their campuses Thursday, leaving roughly 116,000 students without a school to attend.
Amphitheater, Flowing Wells, Marana, Sunnyside and Tucson Unified have plans to provide free and reduced-cost breakfast and lunch for students. But beyond that, the walkout has crippled schools' ability to care for students. 
Some districts are holding out hope that school will open again on Friday, TUSD, Marana, Flowing Wells all decided to close for the walkout as well.
Where can your kids go?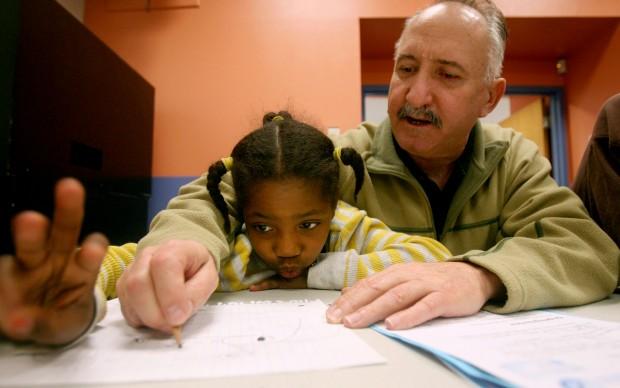 If you're still looking for spots where your kids can go today and tomorrow, our #ThisisTucson team made a list of 22 spots where kids can go while schools are closed.
Also, The City of Tucson Parks and Recreation department will offer an all-day Kidco program Thursday and Friday for already registered participants to help out families. Find more information about Kidco here.
What are lawmakers saying
Saying he won't be offering teachers anything more, Gov. Doug Ducey said Wednesday their strike will end when they realize he's made a good offer and they all go back to work. 
The governor told Capitol Media Services his plan to boost teacher salaries by 19 percent by the 2020-2021 school year fulfills his promise of a significant pay increase. It also would restore the first $100 million of $371 million that lawmakers have siphoned from additional aid to schools.
Ducey said his offer meets the key demand of the educator groups whose members voted last week to walk out beginning Thursday, April 26.
"So they know it's been delivered on," he said. "And it's time to move forward."
As of today, though, Ducey can't promise that. Republican legislators have yet to approve his proposal, balking at his contention that the package can be funded largely through growth in the economy.
Read more about Ducey's proposal here. 
House Majority Whip Kelly Townsend, R-Mesa, is telling teachers who oppose the job action to send emails at her official state address detailing that they want to go to work but can't because the school is closed. Townsend said she will write back — and from her official state email account — to provide proof that they made that claim. 
What's the expected outcome?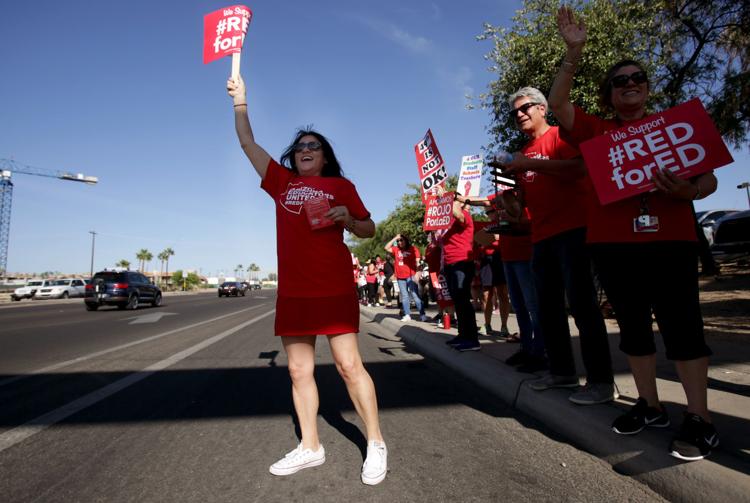 Leaders of Arizona Educators United, the grass-roots group pushing for more education funding, have been noncommittal about how long the strike will go on and what realistic solution could bring it to a close, saying those decisions are going to have to come from the teachers themselves and that the organization is taking it day by day.
School is rushing toward a close, with most classes scheduled to let out in five weeks. And while many school districts say they have enough days built into their school year to withstand a two-day walkout, any extension of the strike will cause schools to prolong their year and postpone summer vacations.
Which leaves teachers, lawmakers, students and parents with a lingering question: How and when will the strike end?
There are four obvious paths to a resolution, though only one would realistically result in a win for #RedForEd: Tax increase, referendum, fizzle and initiative. Read more about it here. 
Arizona Teacher Walkout: Day One