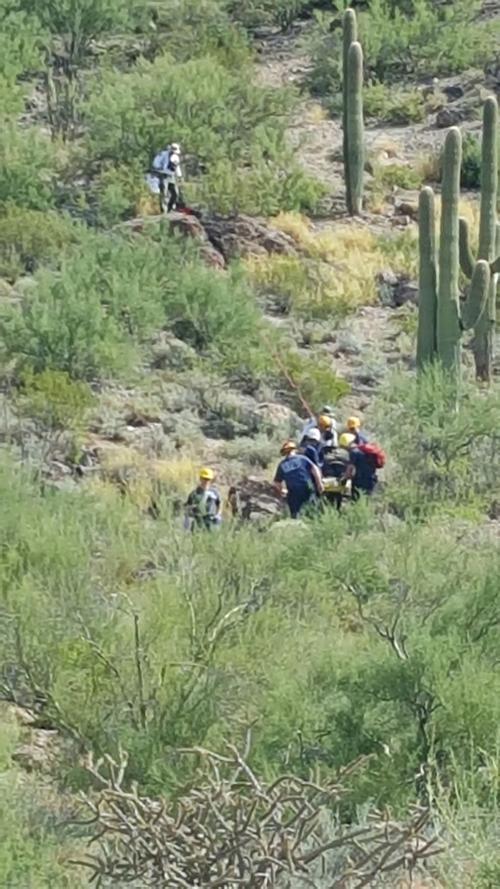 A woman trying to rescue her missing dog on the Tucson Mountains fell and sustained injuries Tuesday morning.
She and her dog were both rescued Sept. 19 by Drexel Heights Fire District Technical Rescue Team, along with Southern Arizona Rescue Association and other agencies.
The rescue operation began at 8:15 a.m., said Tracy Koslowski, a Drexel Heights Fire Department spokeswoman.
The woman was taken to Banner-University Medical Center Tucson, and the dog was taken to a veterinarian clinic. Both were treated for injuries and are expected to make a full recovery, Koslowski said.
The dog went missing about a week ago, and recently a hiker found a dog and gave it water. The hiker posted photos of the dog on social media, and the dog's owner reached out to the hiker. Both met this morning where the dog was seen last before the owner began searching for her dog, said Koslowski.
Contact reporter Carmen Duarte at cduarte@tucson.com or 573-4104. On Twitter: @cduartestar