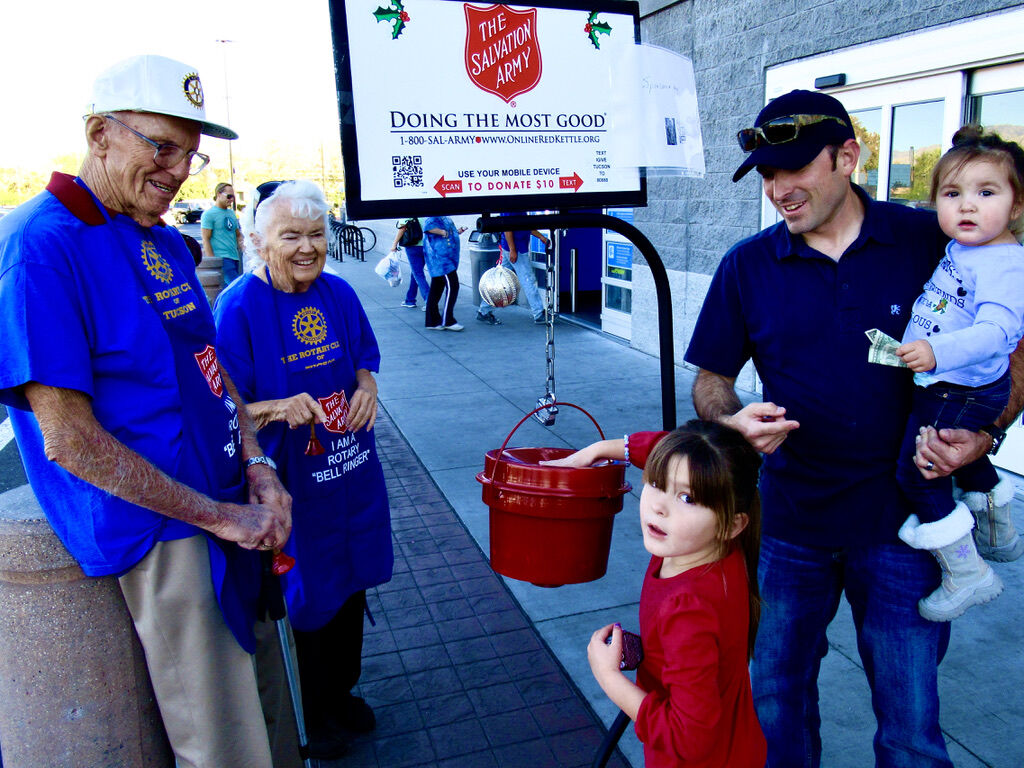 Prior to 1921, there were no service clubs in Tucson. A group of local business, professional and university men, primarily motivated by young Tucsonans returning from service in WWI, invited representatives from Rotary and Kiwanis to help them organize.
Rotary Club of Tucson was founded in April 1921 receiving Charter #856 from Rotary International.
Today we are more than 35,000 clubs worldwide. As a service organization Rotary Club of Tucson has participated in projects locally and worldwide — providing currency, materials, properties and services.
In 1975, the Rotary Club of Tucson established its foundation, a 501(c)3 instrument, receiving and distributing donations to charities locally and internationally.
Preceding official Rotary International change of procedures, the Rotary Club of Tucson was a pioneer as the club began accepting women as members in 1989.
When Rotary International celebrated its centennial in 2005, each club was asked to create a special service project.
After extensive discussion, the Rotary Club of Tucson chose to support children's literacy in Tucson and made an historic commitment of $250,000 to the Reading Seed Program. This forced the club to create a sustainable method of fundraising to meet an annual commitment of $50,000 for each of five years.
Thus was born the Tucson Classics Car Show, which since 2007, has allowed the club to donate almost $2 million to children's literacy and other charities in Tucson.
Also in the past 15 years, our members have been much more active in hands-on service in Tucson: building children's playgrounds, planting trees in public spaces, painting shelters for underprivileged, bellringing for the Salvation Army, restorative work at the multi-purpose Triangle Y Ranch Camp and at Camp Lawton for Boy Scouts, assembling thousands of nutrition packets for under-fed children overseas and helping build the Arizona Trail.
Today there are 16 other Rotary Clubs in the Tucson region. The Rotary Club of Tucson was the first, 100 years ago, and presently, with over 250 members, is the largest Rotary Club in Arizona.
The members appreciate this leadership position and expect to carry it forward into the next 100 years.