Ellie Wolcott showcased her first 3D-printed model of a 2-meter telescope at the SheTech Explorer Day last spring. Then a 16-year-old junior from Andrada Polytechnic High School, Wolcott felt it was a milestone, marking the beginning of new projects and an exciting year ahead.
Two weeks later, she, along with students across the state, went into lockdown as the coronavirus began spreading through the nation.
Teachers and students in career and technical education and science courses faced a unique challenge during the COVID-19 pandemic. All the hands-on activities that make up the core of learning were suspended with the sudden and prolonged changes caused by the pandemic, complicated further by the changes from remote to in-person learning and back to remote again.
Wolcott, now a senior, was wrapping up the first assignment of her internship with the University of Arizona's Steward Observatory when the pandemic hit.
She had also been working with her school team on a solar go-kart, learning mechanics and collaborating with students of other ages and skills to make improvements on the machine, which now ranks third in the Racing the Sun SARSEF competition. Because of the pandemic, this as well as her capstone project — a miniature satellite for mangrove monitoring — have been slowed down.
"As much as I love working on the computer and sketching, having that hands-on, being able to hold and see what you're creating, was really exciting to me," Wolcott says.
Engineering is not meant to be taught this way, said Derek Langley, engineering teacher at Andrada, of the complications of remote learning.
Despite the roadblocks, Langley found alternatives to give students an advantage after graduation by preparing seniors to get certified on Autodesk Inventor, a 3D design software used in the engineering industry. Twenty-two of them got their credentials from Certiport after taking the exam in small groups at the school.
Langley adjusted the program to online learning by using free software programs, building his own YouTube tutorials for 3D modeling and even had students analyze scenes from the movie "Apollo 13."
"I can't imagine going back to when I was in high school and having to do this with dial internet. So it's neat that we have the resources to do this," he said.
SOME ONLINE TOOLS HERE TO STAY
Marea Jenness, a biology teacher at Tucson High Magnet School, sees interactive online-teaching platforms as an addition that could work beyond the pandemic.
Though she says there is no substitute to hands-on learning and seeing life under the microscope, gamified quizzes, simultaneous PowerPoint activities and real-time testing are convenient.
Now that she's got a handle on new technology, she hopes they can retain it. On the school's weekly professional development sessions, she has taught over 60 other teachers how to use tools like Nearpod and Quizizz.
Using a document camera, Jenness sliced a lily with a razor blade, pointing at the reproductive structures while her students watched through Zoom.
Tucson High, in the Tucson Unified School District, has been operating remotely since last March, so Jenness tries to keep students engaged with online activities and offers extra-credit activities outdoors.
At Catalina Foothills High School, areas of specialization such as sports medicine have used both online simulation and hands-on practices in the lab.
Senior Ariadne Hernandez said that despite the difficulties, using 3D apps like Visible Body helped her connect what she was learning in class with real life. Her teacher Lisa Osinga also designed activities to connect remote and in-person students.
While teaching about the cardiovascular system, Osinga paired students together to dissect a pig heart. Remote students watched through the screen and directed their in-person lab partners on where to find the left atrium or where to make the incisions. Osinga would ask remote students more questions on the function of what they were seeing through the screen, substituting the lack of practice with useful theory.
But despite her efforts to create engaging materials and provide as much hands-on experience as possible, there are usually only eight in-person students in a class of 28. Many opt to stay home, either because of COVID-19 or because the students prefer working remotely.
FINDING THE MOTIVATION
Osinga said she has seen a difference in student performance. Many turn in work late, even a month after it's due.
"I want to say I see it more with my remote students, but there is a small percentage of my in-person students where I can see the progress slowly drifting away. Motivation is not there," she said.
Langley said that at the end of last year, most students lagged behind. But most school districts allowed students to use their third-quarter grades instead of failing because of how their lives had been upended by the pandemic.
Although high school students in Vail have district-issued computers to get online, many of them have had connectivity problems. After presenting at the SheTech STEM fair last spring, Wolcott had to migrate her busy school schedule to Zoom and split the bandwidth with two sisters. Her internet service was strained, and the family had to switch providers twice.
The issue went beyond technology. Some of Langley's students started working or taking care of their siblings. The social and emotional stress of going through these changes weighed heavily on them.
"It didn't matter if students had reliable WiFi or not," Langley said. "They were still distracted with never having gone through a global pandemic."
For Wolcott, it's been hard letting go of the expectations of a normal school year.
"When you're a senior, you have this kind of John Hughes-vision of what your year is going to look like," she said. "Having to kind of alter that vision has definitely been tough."
She regained some motivation when she knew she would be able to continue her internship at the UA's Steward Observatory remotely and once vaccine development became a reality.
"I've learned to adapt and to find other things to look forward to, because that is the only way that you'll stay sane during the pandemic," she said.
Photos: Back-to-school in Tucson during the pandemic
"Mustang Stampede"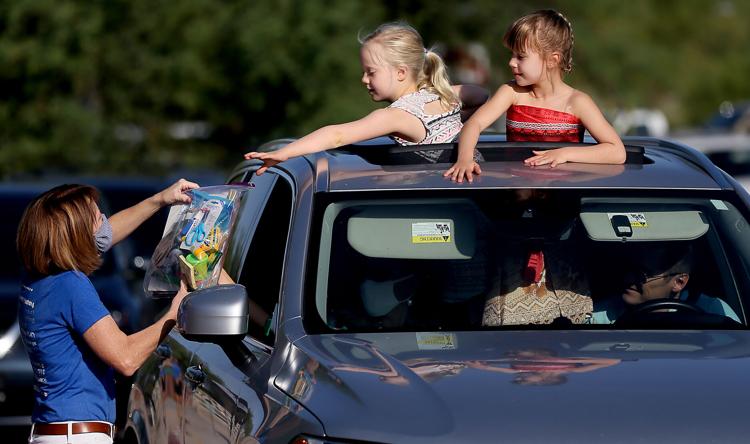 First Day of School, John B. Wright Elementary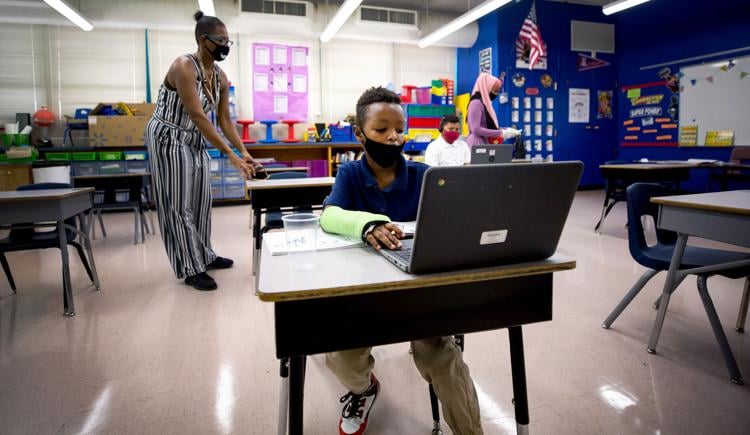 "Mustang Stampede"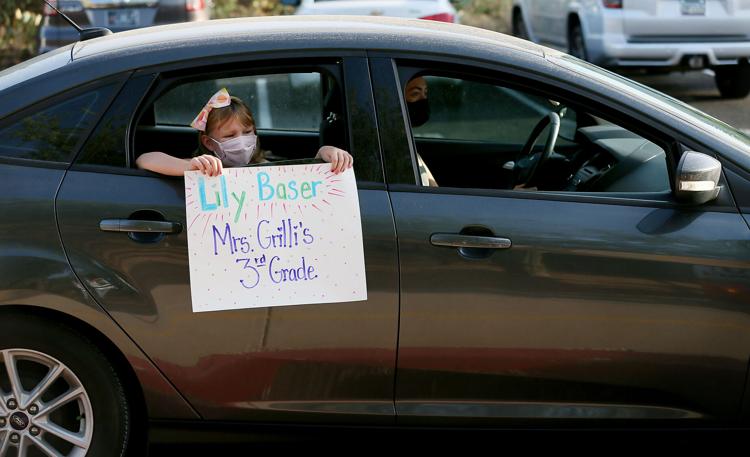 "Mustang Stampede"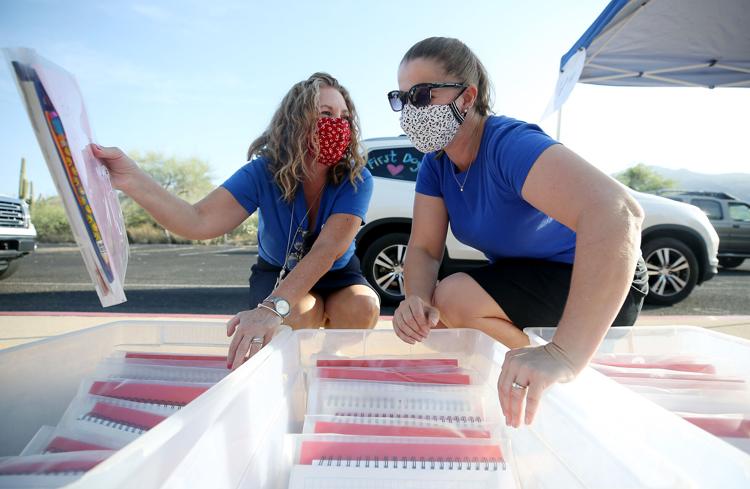 "Mustang Stampede"
"Mustang Stampede"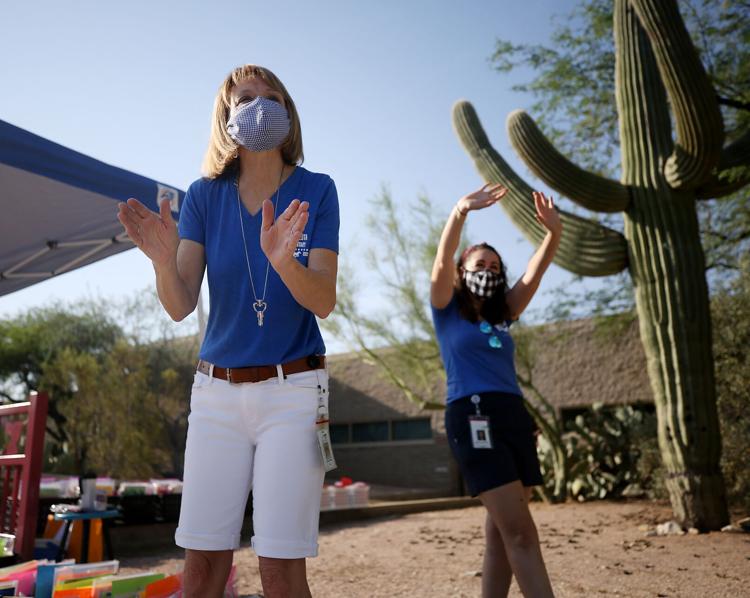 "Mustang Stampede"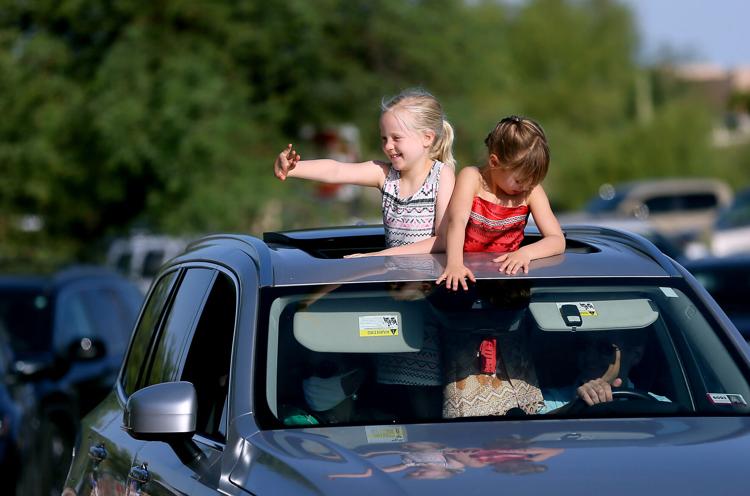 "Mustang Stampede"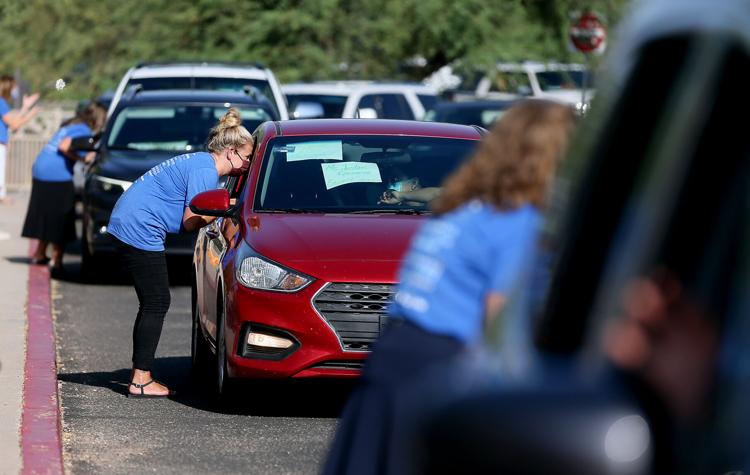 "Mustang Stampede"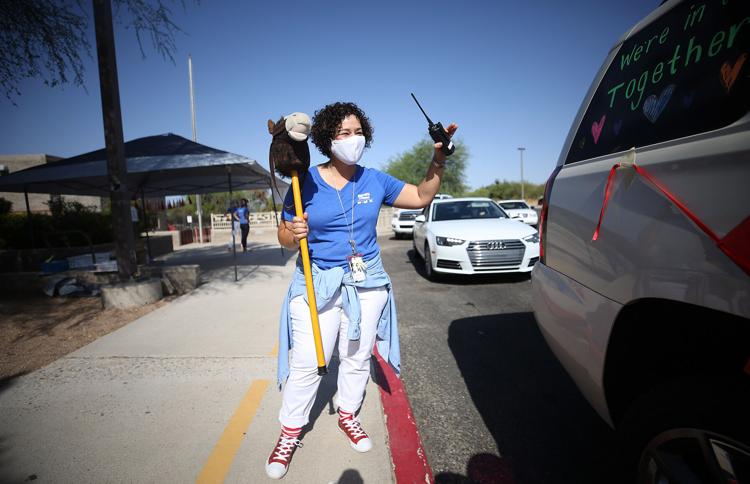 First Day of School, John B. Wright Elementary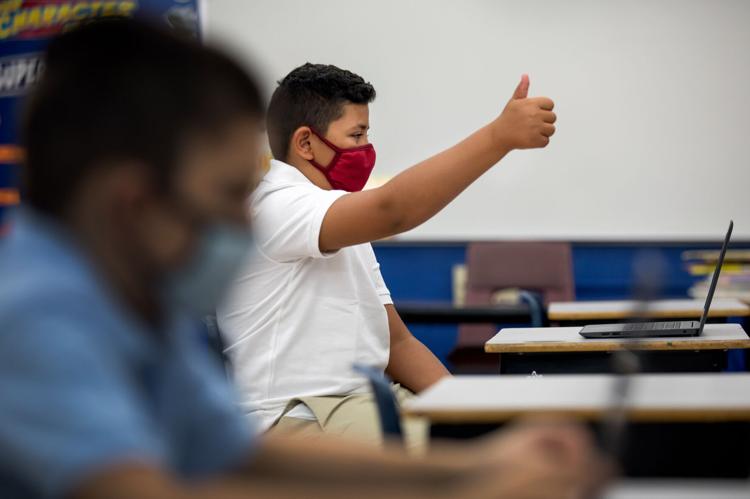 First Day of School, John B. Wright Elementary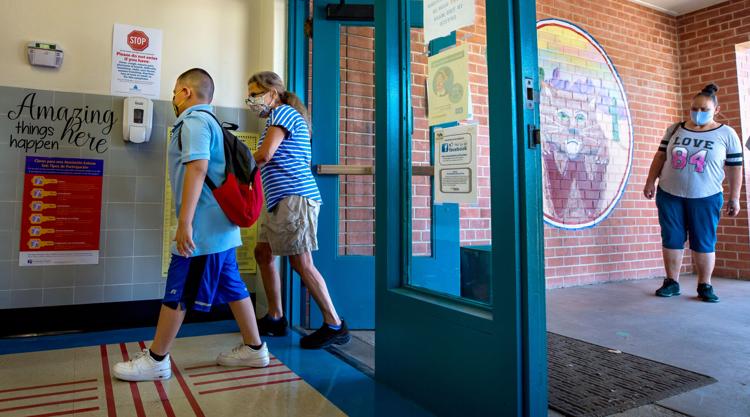 First Day of School, John B. Wright Elementary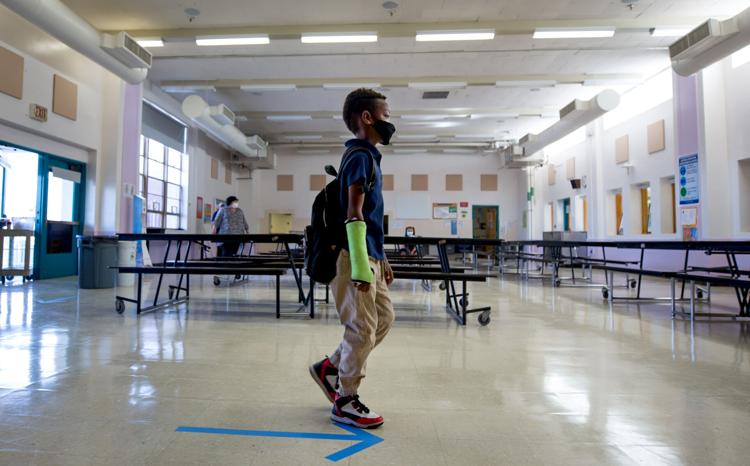 Clara Migoya is a University of Arizona journalism student apprenticing with the Arizona Daily Star.