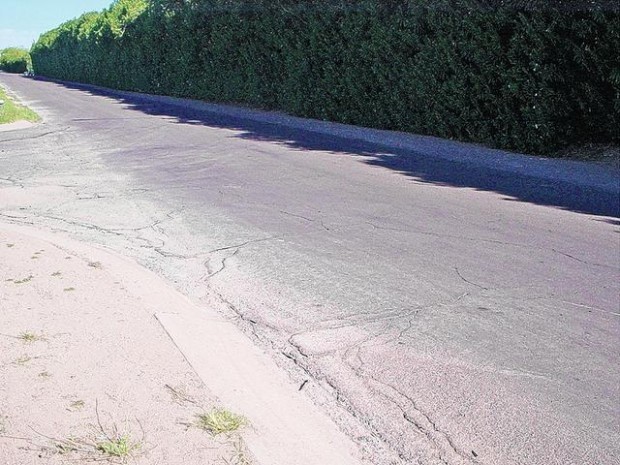 The two roadways known as Fairland Stravenue are like night and day.
"The northern one is pretty well maintained, but the southern one, separated by a hedge of oleanders, is narrow and in bad repair," Tucsonan Kevin Heiderman wrote in an e-mail.
The Fairland on the south side of the hedges doesn't have a center line, and when two cars drive in opposite directions on the narrow stretch, motorists who are unfamiliar with the area and don't know to drive close to the curb sometimes drive off the road into people's yards, said Heiderman, 53.
Last year, there were a handful of incidents involving vehicles damaging property and, in one case, a person got hurt along the roadway, according to Tucson Police Department statistics.
The roadway does not have a center line because it is a residential street. It's Tucson Department of Transportation policy to leave non-major roads without a center stripe, said Tiffany Hochard, a management analyst in the department's public information office.
The department does not stripe them because motorists tend to drive faster on roadways with center-lane stripes, she said. The Fairland on the north side of the hedges is striped because the department considers it a major roadway.
Another factor contributing to danger on the narrow road is that people have begun parking on it, Heiderman said. But the only part of Fairland Stravenue that is narrow enough to require "no parking" signs is the stretch between Norton Avenue and McFee Stravenue, Hochard said.
Tucson Department of Transportation policies. Contact the department at 791-4371.
Do you have a problem but you're getting nowhere getting government to respond and fix it? E-mail taxpayer@azstarnet.com with the problem, your name and a phone number where you can be reached. Or call 573-4142.