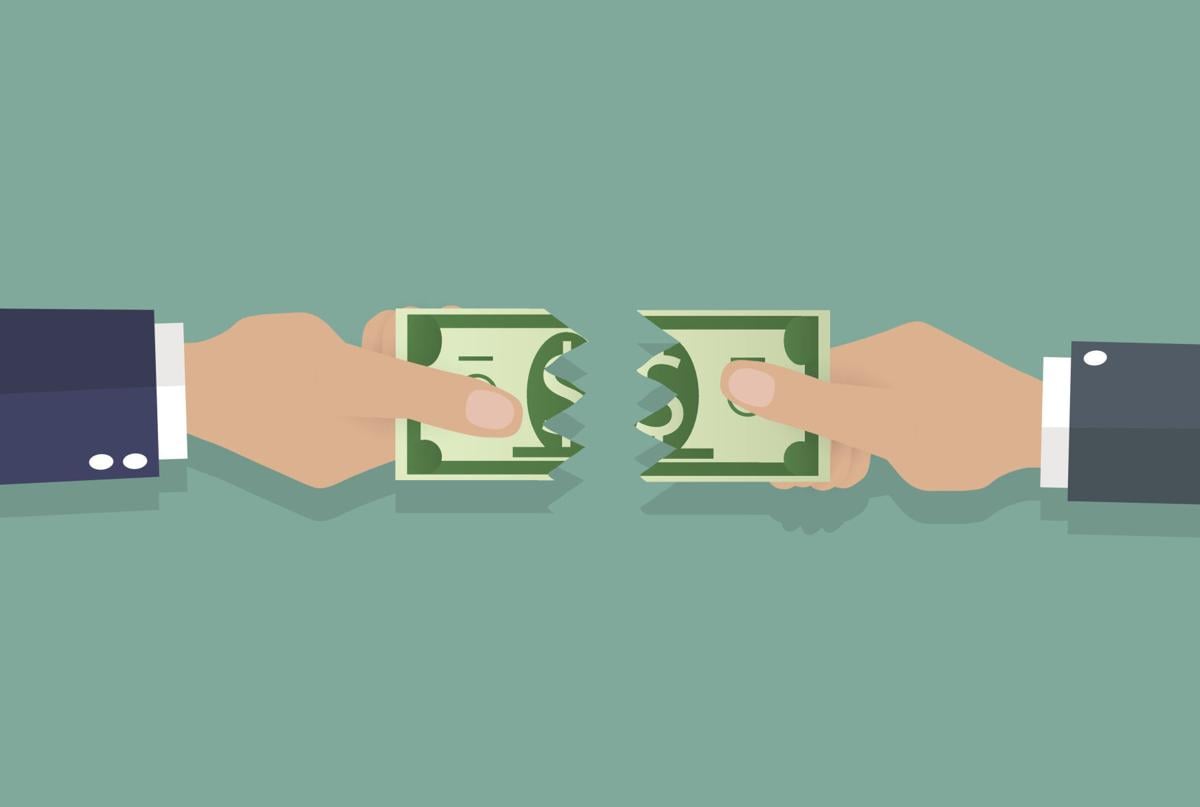 The gap between the richest and the poorest in Arizona has grown wider over the past five years, according to data released Thursday by the U.S. Census Bureau.
The same is true nationwide, adding to a longer trend of rising income inequality.
This trend is also evident in Pima County. As the wealth gap has widened, the rich have gotten richer, while the poor lost ground.
"The trend is going in a troubling direction," said George Hammond, an economist who heads the University of Arizona's Economic and Business Research Center. "A direction in which the politics starts to get very complicated and very unpleasant."
It has some low-income earners feeling disillusioned with the local economy.
"I expected a better life for myself," said Lisa Maza. "I always thought you just work hard. Have a job. Work full-time hours."
But it wasn't enough to provide for her new-born daughter after Maza graduated from the University of Arizona in 2009, she said. She worked for minimum wage at a radio station, using her degree in the music business. She quit to find a higher paying job. She has worked different jobs since then, but never earned more money than when she worked at a gas station.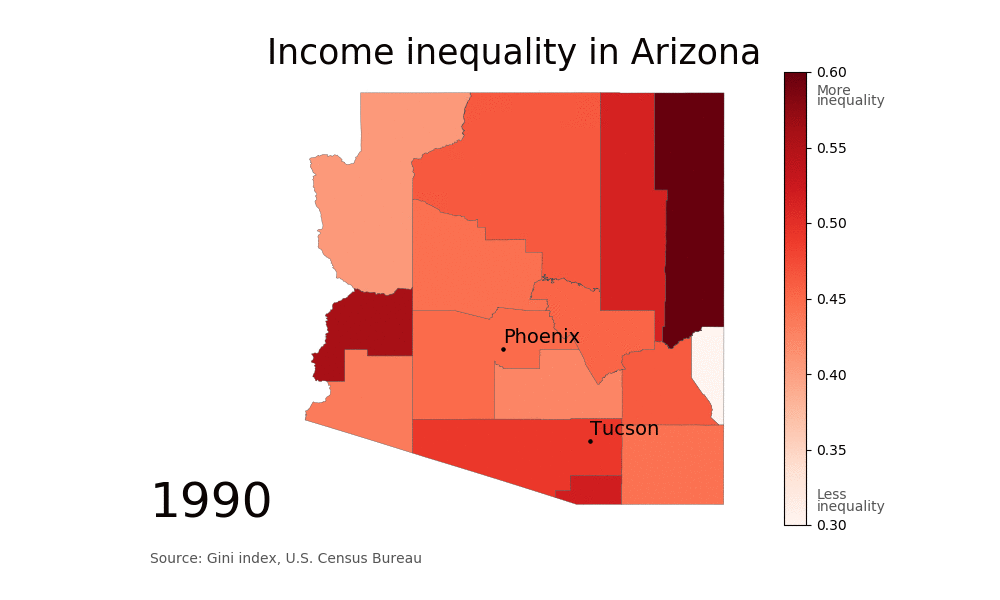 Since 1990, the distribution of wealth has grown more unequal in Pima County, according to a measurement taken by the Census Bureau called the Gini Index. It measures income inequality on a scale from 0 to 1, ranging from complete equality to total inequality. A score of 1 would mean that one household has all the income in the county and a score of 0 would mean that each household has the same amount.
Pima County is about halfway between those two extremes. It's not close to reaching a level that would cause unsustainable political pressure, Hammond said, but it is trending up.
The score grew from .4526 in 1990 to an average of .4713 over the past five years.
The wealthiest 20% of households have slightly more than half the total income in Pima County, while the poorest fifth have around 3%, according to data the bureau released on Thursday.
The same is true for the wealthiest and poorest households at the state and national levels.
Since 1990, the wealthiest households have taken home a larger share of the total income in Pima County, while everyone else's shares have shrunk.
Researchers across the U.S. and even the world are investigating a couple main drivers of income inequality, Hammond said. A combination of them is likely affecting both Pima County and the nation.
Technological advances like automation and the pressures of global trade have replaced low-skill manufacturing jobs with higher-paid manufacturing jobs that require more education, he said.
The county's current economic plan acknowledges a shortage of skilled manufacturing workers, which it wants to change with training programs.
Another likely driver of income inequality is the decline of institutions like unions that bargain for workers, Hammond said.
Wages increased by 5% in the last year, says the state Office of Economic Opportunity. And the unemployment rate has declined in Arizona since 2010.
Even so, income inequality in the state has continued to trend up over the same period.
Despite the reduction in the unemployment rate, the same number of people are going to the Community Food Bank of Southern Arizona in the last 10 years, said Michael McDonald, the food bank's CEO.
People who are employed but still can't make ends meet are using food stamps and the food bank as a "coping mechanism" for income inequality, he said.
It's something Maza has experienced.
She used food stamps until she earned too much money at the gas station to qualify. She left that job after breaking her leg. Her duties were physically demanding and she never felt strong enough to keep up after her injury. In hindsight, she regrets not advocating more for herself.
Over the past 10 years she has also struggled to afford other basics, like health care and education.
She recently lost a teaching job after taking time off to seek treatment for her mental health. She had borrowed money to return to school to earn a teaching degree. And her family took on more medical debt after her husband fell ill.
The downward pressure on wages reflected in income inequality can make it hard for people to afford things like health care, education and housing, which have grown more expensive, Hammond said.
Although Maza is facing mounting financial stressors, her mental health is improving with treatment, but not enough to return to the classroom, she said.
It was a fulfilling job, she said. Someday she may do it again.
For now, she's working part time at a coffee shop earning minimum wage.
"I'm seeing the divide grow just larger and larger," Maza said. "There's a lot of pressure."
Contact reporter Alex Devoid at adevoid@tucson.com or 520-573-4417.
On Twitter: @DevoidAlex
Get local news delivered to your inbox!
Subscribe to our Daily Headlines newsletter.