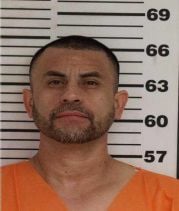 An inmate has been reported missing from a satellite prison camp at the Federal Correctional Complex in Tucson, authorities said.
The U.S. Marshals Service and other enforcement agencies were alerted around 1 p.m. Thursday that 42-year-old Juan Carlos Dorado was missing from the minimum security facility.
Dorado is described as a white male, 5-feet-7-inches tall, black hair, brown eyes and weighs approximately 170 pounds, a news release said.
He is serving a 135 month sentence for conspiracy to possess with intent to distribute meth and for conspiracy to money laundering. 
Anyone with information should contact the U.S. Marshals Service at (602) 382-8768. 
Contact Star reporter Shaq Davis at 573-4218 or sdavis@tucson.com
On Twitter: @ShaqDavis1