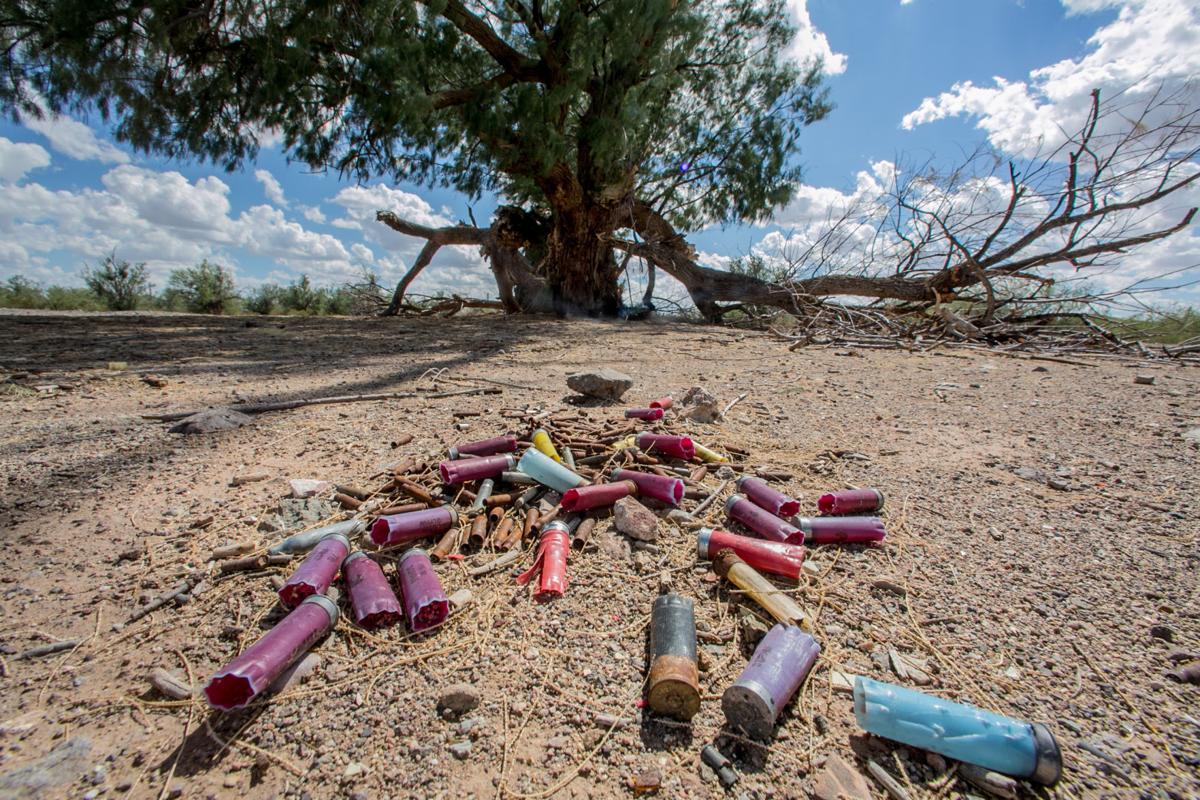 Interior Secretary Ryan Zinke issued an executive order Friday about hunting and target shooting in national monuments that could lead to a reversal of a 4-year-old target-shooting ban at Ironwood Forest National Monument northwest of Tucson.
The new order calls on Interior's land management agencies to take a series of steps to open up monuments to encourage more hunting, which has been on the decline in recent years, as well as fishing and recreational target shooting.
Among them, agencies such as the Bureau of Land Management and the Fish and Wildlife Service are directed to come up with plans to expand access for hunting and fishing on federal lands. They're ordered to produce changes to national monument management plans to ensure the public's right to hunt, fish and target-shoot there.
BLM runs the 129,000-acre Ironwood monument in Avra Valley, where target shooting was banned after a bruising debate and repeated incidents of gunshot-damaged cacti. It also runs the 496,000-acre Sonoran Desert National Monument in south-central Arizona, where the bureau first banned target shooting, then rescinded it and is now facing a court challenge over the switch from shooting opponents.
For the National Rifle Association, the National Wildlife Federation and other hunter- and shooter-based groups, Zinke's order is a huge win that they say will give hunters and target shooters well-deserved access to the same lands that hikers and backpackers have had for generations. They say it recognizes that regulated sport hunting is a biologically and economically sound form of wildlife management.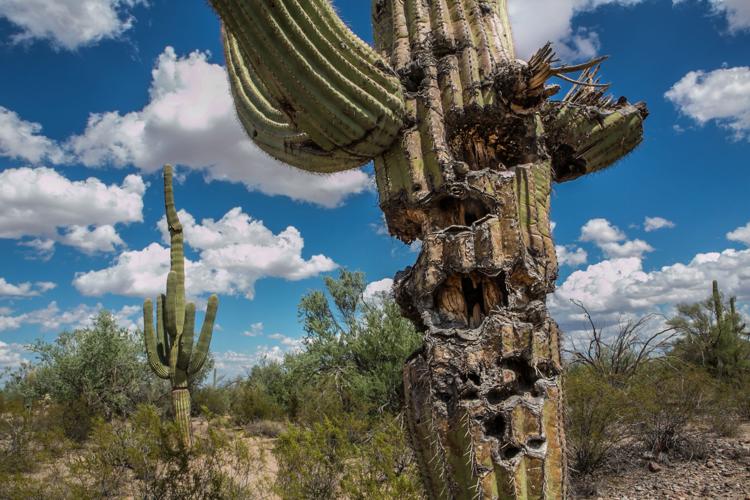 "Today's secretarial order is the latest example of how the Trump administration is actively moving to support hunting and other forms of outdoor recreation on public lands," Zinke said in a prepared statement. "Hunting and fishing is a cornerstone of the American tradition and hunters and fishers of America are the backbone of land and wildlife conservation."
For environmental groups such as the National Parks and Conservation Association, the order is "more bad news," as Liz Fayad, the group's general counsel, said in an email Friday.
In general, the groups see it as a public-relations stunt, a red herring and an attempt to divert sportsmen's attention from an impending presidential decision that could shrink some national monuments, including Ironwood, following a detailed review by Zinke. But they agree it could have a serious impact on Ironwood's shooting ban and the Sonoran Desert monument's litigation, said Phil Hanceford, a Wilderness Society conservation director in Denver.
"It's hypocrisy for anti-monument people who say they're concerned about federal overreach, and then turning around, wanting to mandate something like this, not allowing individual land managers to decide if target shooting is a proper activity," said Bill Thornton, vice president of Friends of the Ironwood Forest Monument.
Hunting is allowed on most BLM-run monuments, include all those in Arizona. Target shooting is also banned in the management plan for the Agua Fria National Monument north of Phoenix, but no supplementary rule yet exists to implement the ban.
It's allowed at all other Arizona BLM monuments except on 3 percent of the Sonoran Desert National Monument that hugs Interstate 8 between Tucson and Yuma.
Both activities are forbidden, however, in all 13 Arizona-based National Park Service-run monuments, including Organ Pipe near Ajo in Southern Arizona as well as the Canyon de Chelly and Chiricahua monuments.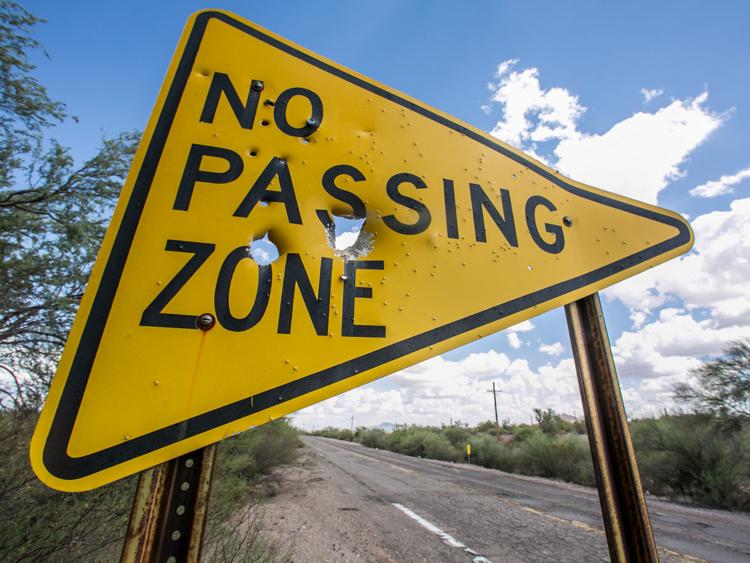 BLM slapped on the Ironwood ban after concluding target shooters damaged resources at more than 30 sites. The NRA and other shooting advocates argued that it wasn't fair to close off an entire monument to curb problems caused by some shooters and questioned the link between the cactus damage and target shooting. BLM officials said allowing shooting in a few areas would concentrate the damage.
"You couldn't go out there without hearing guns all the time. People would go out and take old televisions and shoot them up, and they were shooting saguaros," said Kevin Dahl, a National Parks and Conservation Association senior program manager.
Like Saguaro National Park, "This is one area where you can go visit the desert and no longer be bothered by yahoos shooting guns," Dahl said.
Todd Rathner, a lobbyist for the NRA-affiliated Arizona State Rifle and Pistol Association, countered, "It is very encouraging that we finally have an interior secretary that understands that hunters, shooters and fisherman have the same right to enjoy the outdoors as bird watchers and every other American.
"All public lands should be open to hunting and recreational shooting. Hunters and shooters have been paying the bulk of the bill to manage the wildlife that inhabit these lands" through federal excise taxes collected on firearms, ammunition and archery equipment that are funneled to states, he said.
"So it's about time that those who are actually paying to enhance wildlife are given the same opportunities to use these wildlife habitats that others have been practically free-riding on for 80 years," Rathner said.
The order's impact on Park Service monuments is subject to debate.
Vanessa Lacayo, a Park Service spokeswoman in Denver, and Heather Swift, Zinke's press secretary, declined to predict the order's impacts on those monuments beyond citing a provision in the order to amend monument plans to expand hunting and shooting opportunities "to the extent practicable under the law."
Environmentalist Dahl and Acting Organ Pipe Monument Superintendent Rijk Morawe said the order shouldn't affect Park Service monuments. They note that federal law doesn't authorize hunting or target shooting in most national parks and monuments. A flat ban appears in Park Service regulations. It was upheld in a 1983 U.S. Supreme Court decision against a challenge by the NRA.
The 520-square-mile monument's founding proclamation, issued in 1937 by President Franklin D. Roosevelt, makes no mention of hunting or shooting in general, Morawe added.
But, "You have to realize that under a new president, if a president and Congress allows for such a provision now, it would be a whole different thing," Morawe said.
NRA's Rathner disagreed and said Zinke's order will apply to all Interior land management agencies including the Park Service.
"It was a broad order. It said all bureaus and services shall examine their management plans. If it's prohibited by federal law, they won't be able to do it. If it's not prohibited by law, it appears to me the secretary wants them to consider all situations where it would be legal and practical," Rathner said.
Contact reporter Tony Davis at tdavis@tucson.com or 806-7746. On Twitter @tonydavis987