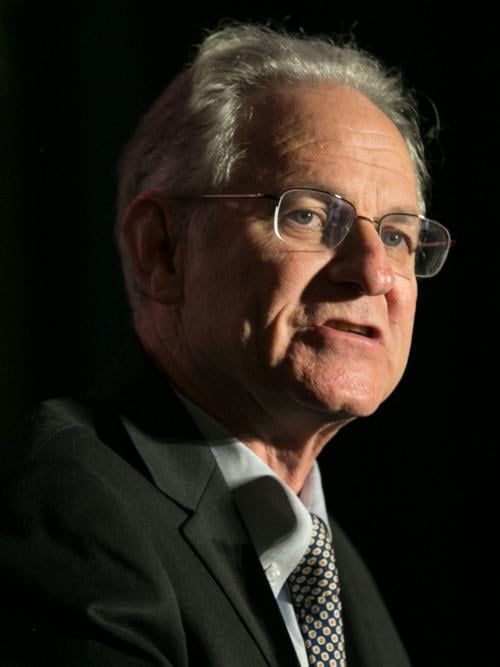 You would have thought that by this point in Mayor Jonathan Rothschild's final term in office, three months before he's replaced, he might not give a ... a darn .... anymore.
But actually, it turns out he has more ... darns .... to give.
Once again Wednesday night, Rothschild was caught swearing on an open mic. He was the only dissenter in a 6-1 council vote to reject an annexation proposal that a developer has been seeking near North Campbell Avenue and East River Road.
Shaking his head and apparently unhappy with the vote, Rothschild said into a hot mic: "Let's move on to Item 10." Then he grumbled aloud: "You guys are going to turn into Oro f*****g Valley." 
Roger Randolph, the city clerk, quickly reached over to turn off Rothschild's microphone, and the mayor smiled and said "I don't give a f***."
Rothschild later told the Star, "I was frustrated at my inability to get people to understand that this was the beginning of a process that, if allowed to play out, could lead to a win-win for the developer and the community."
It's the second time in recent months the mayor has been caught swearing on a hot mic. KVOA reported in June that during the call-to-the-audience portion of a council meeting, he could be heard whispering "Why did everybody want us to answer their [expletive] questions?"
Later he apologized, explaining that he was simply frustrated because speakers were asking questions but the mayor and council are not allowed to answer during that portion of the meeting. 
Get local news delivered to your inbox!
Subscribe to our Daily Headlines newsletter.