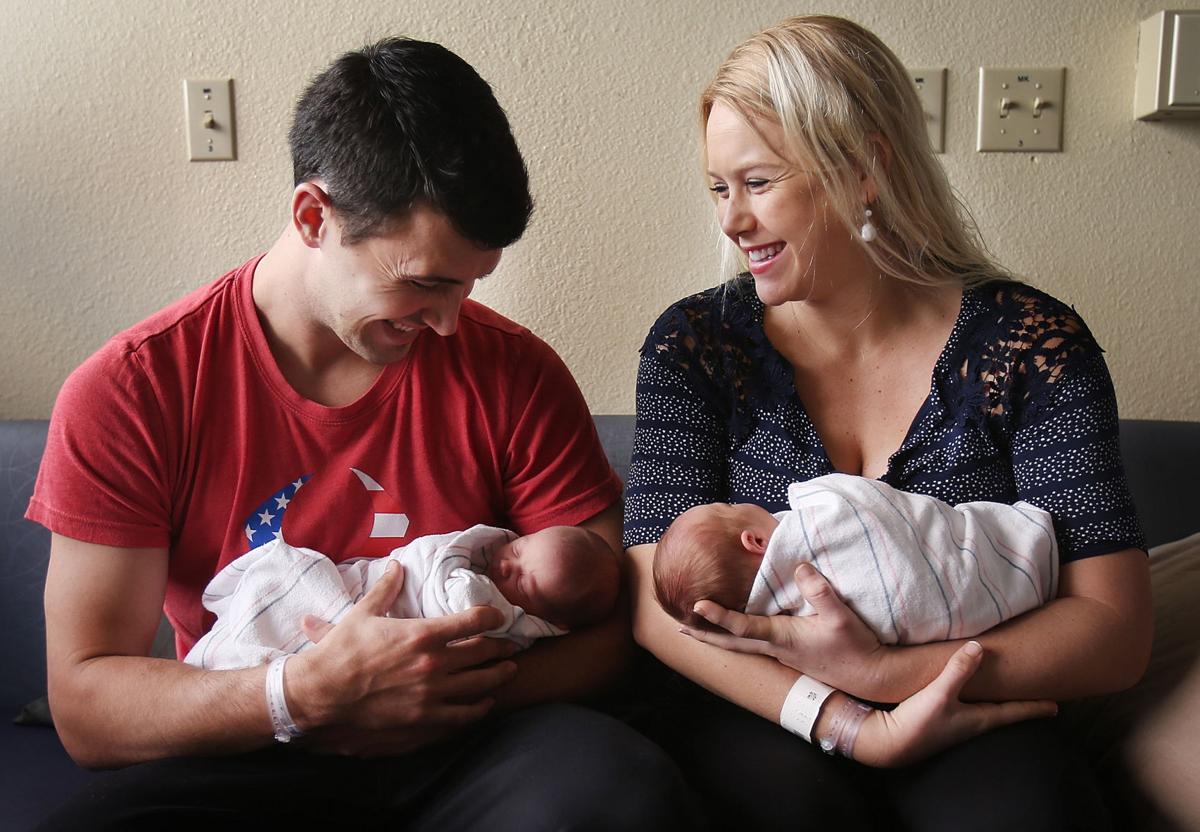 Remember all the Jessicas and Jennifers born in the 1980s and 1990s?
Well, those babies are all grown up and having children in Arizona of their own. But if their choices this year of what to name their own offspring are any indication, they see no reason to keep those names popular.
How radical has the change been?
The state Department of Health Services, which keeps track of these things, said Jessica was the top name for girls born in 1987. And it remained there a decade later.
By 2007 it had slipped from the Top 20 list.
And this year? There weren't enough baby Jessicas born in Arizona to make even the Top 100.
This isn't just a development among girls. While the changes may be less radical, the pattern among boys' names also has changed.
Consider Justin. In 1987, there were enough of them born in Arizona to rank No. 10 among all boys.
By this year, however, like Jessica, it didn't show up in that Top 100 list.
So what names are popular?
Among girls, Emma retained the No. 1 spot it clinched a year ago. But Sophia, the top name for 2015 that Emma edged aside last year, has now slipped to fourth place, with more girls named Isabella and Olivia born in 2016.
Still, that's a tiny bit misleading: When you add the alternative spelling of Sofia into the mix, the two names together tally more than Emma.
At Tucson Medical Center on Tuesday morning, Miranda and Kurt Wallin became parents to twin girls, both of whom have names that cracked the Top 25. Evelyn's moniker was the eighth most popular name for baby girls born in Arizona in 2017. Her sister, Lily, had the 25th most popular name.
There are some girls' names that might be considered evergreens that have remained popular over the years, like Abigail, Emily and Victoria. Even Madison, which popped onto the list in the 1990s, is still at No. 21.
But other staples in the "what to name the baby" category from the 1980s and 1990 are no more.
Stephanie was among the more popular names as far back as the 1970s and pretty much up to the turn of the century.
And now? Nowhere on that Top 100 list in Arizona.
Other names appear to be more of a flash in the pan.
Remember when you ran into a lot of babies named Tiffany? Or Kayla? You'd be hard pressed to find a newborn today with that name.
And then there's Nevaeh, a name that was virtually unknown two decades ago.
It made a meteoric rise to the Top 20 earlier in the decade after Sonny Sandoval, frontman for the Christian rock group P.O.D. — Payable On Death — chose that reverse spelling of "heaven" for his newborn daughter and took her on MTV in 2000.
It's still around in Arizona, but at No. 78.
Among boys, there are some perennials. You'd be hard-pressed to find a year in at least the past four decades which Michael was not in the Top 20.
But the chart is led by Liam, Noah and Sebastian.
Overall, though, the Bible appears to be a perennial source of names for new baby boys in Arizona.
Daniel and James, like Michael, also have been quite popular. And while some biblical names have fallen off the Top 20 — Matthew went from No. 3 in 1987 to falling of the chart this year — they have tended to be replaced by others from the Good Book like Noah, Elijah and Isaac.