John D'Orlando has been named the new president and publisher of the Arizona Daily Star.
D'Orlando, 55, previously served as vice president/advertising director of the Orlando Sentinel Media Group in Orlando, Florida. 
He will be responsible for the Star's advertising, digital sales and digital product development, marketing, circulation, printing and distribution, financial services and human resources. He will share responsibility for news and editorial functions with John Humenik, group publisher for Lee Enterprises and Lee's vice president for news. 
"Being given the chance to join a media company with the reputation for innovation and creativity that the Daily Star has earned is a once-in-a-lifetime opportunity," D'Orlando said Tuesday. "The Arizona Daily Star will continue to serve our readers by producing the highest quality product, and serve our advertisers by continuing to be the market leader in generating new ideas to increase their business. 
"I'm very excited and fortunate to be joining this winning team."
A business graduate of Buffalo State — the State University of New York College, D'Orlando joined the Sentinel in 2008 from the South Florida Sun-Sentinel in Ft. Lauderdale, Florida, where he was director of classified advertising, advancing from leadership roles in real estate and recruitment, and account-level sales in automotive and retail.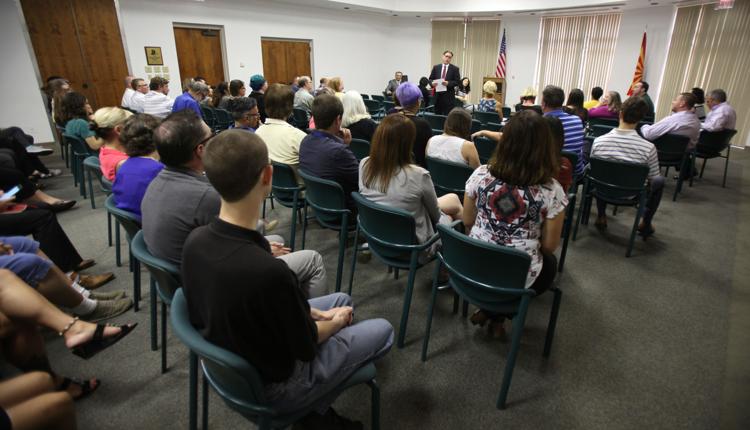 At the Orlando Sentinel Media Group, D'Orlando was responsible for advertising, including print, digital, direct mail, events and niche publications.
"John's strong management fundamentals and proven track record across a variety of advertising roles makes him the perfect choice to lead our Tucson team forward," Humenik said Tuesday. "His success in new business development, innovative product launches, market solutions for small and medium size businesses, and creative thinking will provide next level solutions for our advertisers."
D'Orlando started his new position on Tuesday, Aug. 1.
The Star is owned by Lee Enterprises, and its business operations, TNI Partners, are owned jointly by Lee and Gannett.