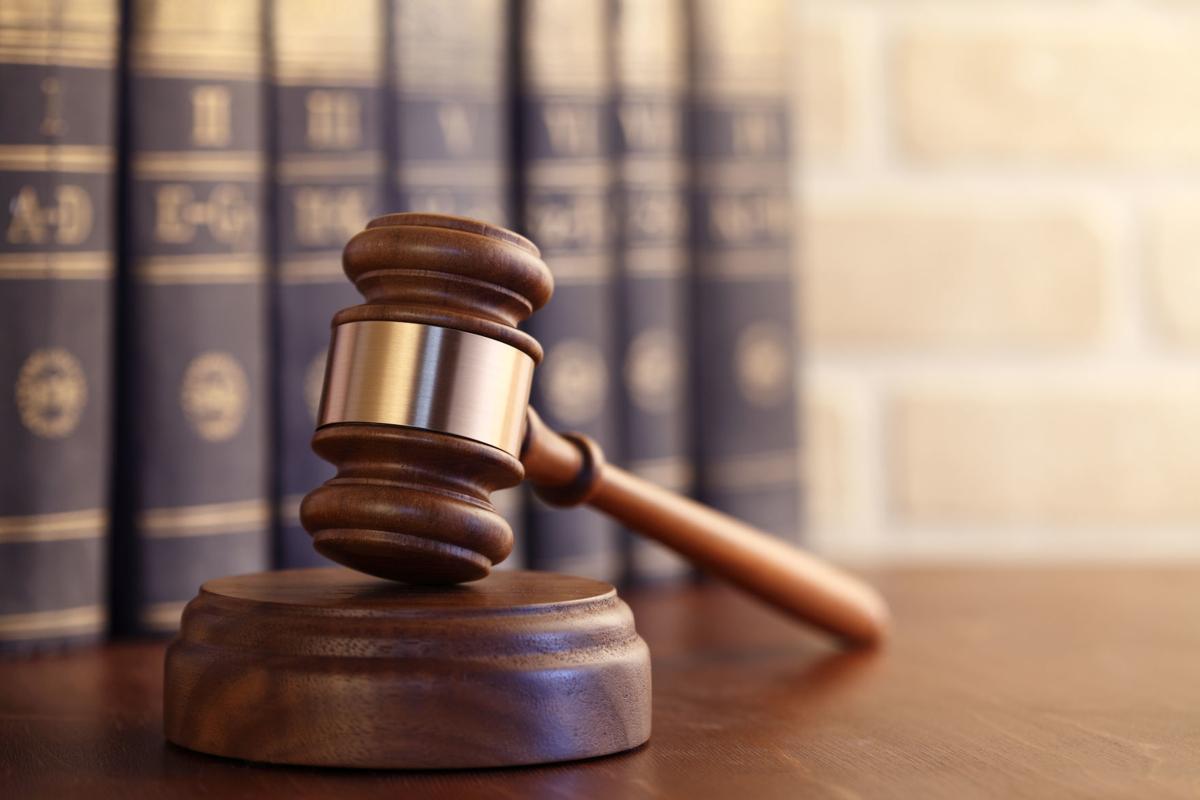 A Marana man was sentenced to two years probation and ordered to pay a $2,000 fine after pleading guilty to aiming a laser pointer at a plane.
Federal prosecutors said Timothy Wade Demery aimed the beam of a laser pointer at a Cessna C-T206H single-engine plane operated by the Pima County Sheriff's Department in Marana on April 10.
Demery pleaded guilty in September to a felony count of aiming a laser pointer at an aircraft, according to a plea agreement filed in U.S. District Court in Tucson. Judge Raner C. Collins sentenced Demery at a hearing Tuesday, saying he flies in planes and Demery's actions worried him.
"I'd hate to think some yahoo like you is pointing a laser at my plane," Collins said.
Laser pointers can cause temporary blindness in pilots and endanger those on board and on the ground, particularly during landing and takeoff, according to the Federal Aviation Administration. The illumination also can startle the pilot or make the pilot believe the light is coming from a nearby plane.
The beam expands as it travels and can be several feet wide by the time it reaches the cockpit, according to the FAA.
Demery faced up to five years in prison and a fine of $250,000. Under the plea agreement, he faced up to six months in prison.
Assistant public defender James D. Smith asked Collins to sentence Demery to probation in a Nov. 16 sentencing memorandum.
"He is sorry that he pointed the laser at the airplanes going over his house, but he didn't think it would cause harm," Smith wrote. "He knows now that it could have been a problem, and that it is a federal offense. He will never do it again."
Demery apologized to Collins during his sentencing hearing Tuesday and reiterated he would never aim a laser pointer at a plane again.
As part of the terms of his probation, Demery is prohibited from possessing a laser pointer.
FBI Special Agent Brian Nowak said in an interview with the Arizona Daily Star that authorities launch an "aggressive investigation" when they hear about someone aiming a laser pointer at a plane.
"People don't understand how far a laser pointer can go," Nowak said.
When people aim the laser pointer upwards, it may look like the laser reaches a few hundred feet, he said. But that's because it is only visible from the ground as it hits dust in the air. The laser actually can continue much farther.
In one case, a laser pointer reached 17,000 feet in the air, Nowak said.
In a separate case from 2013, a commercial airliner reported being flashed by a laser pointer near Tucson. The pilot of a sheriff's department plane that was in the area at the time tracked where the laser came from. Two men were arrested and charged with endangerment, the Daily Star reported March 11, 2013.
People caught shining laser pointers at planes include children, adults, college students, "you name it," Nowak said. The incidents occur in wealthy neighborhoods, poor neighborhoods, college campuses, suburban areas and even from vehicles.
Penalties for shining a laser pointer at a plane range from felonies in federal court, to misdemeanor charges in state courts, to $11,000 fines from the FAA, Nowak said.
Aiming a laser pointer at a plane became a federal offense in 2012, according to an FBI informational video .
As Christmas approaches, Nowak cautioned parents that they can be held liable if their child aims a laser pointer at a plane.
The number of incidents for 2017 is on track to be about 7,200 nationwide, according to FAA statistics compiled by Patrick Murphy, executive director of the International Laser Display Association.
The number of incidents reported to the FAA nationwide spiked several years ago, rising from 3,900 in 2014 to 7,700 in 2015. In 2004, the FAA received 46 reports of laser pointers aimed at aircraft.
A FAA database from 2010 to 2014 showed 35 reports in the Tucson area of laser pointers aimed at aircraft in 2010; 46 in 2011; 31 in 2012; 53 in 2013; and 42 in 2014. Data for more recent years wasn't readily available.