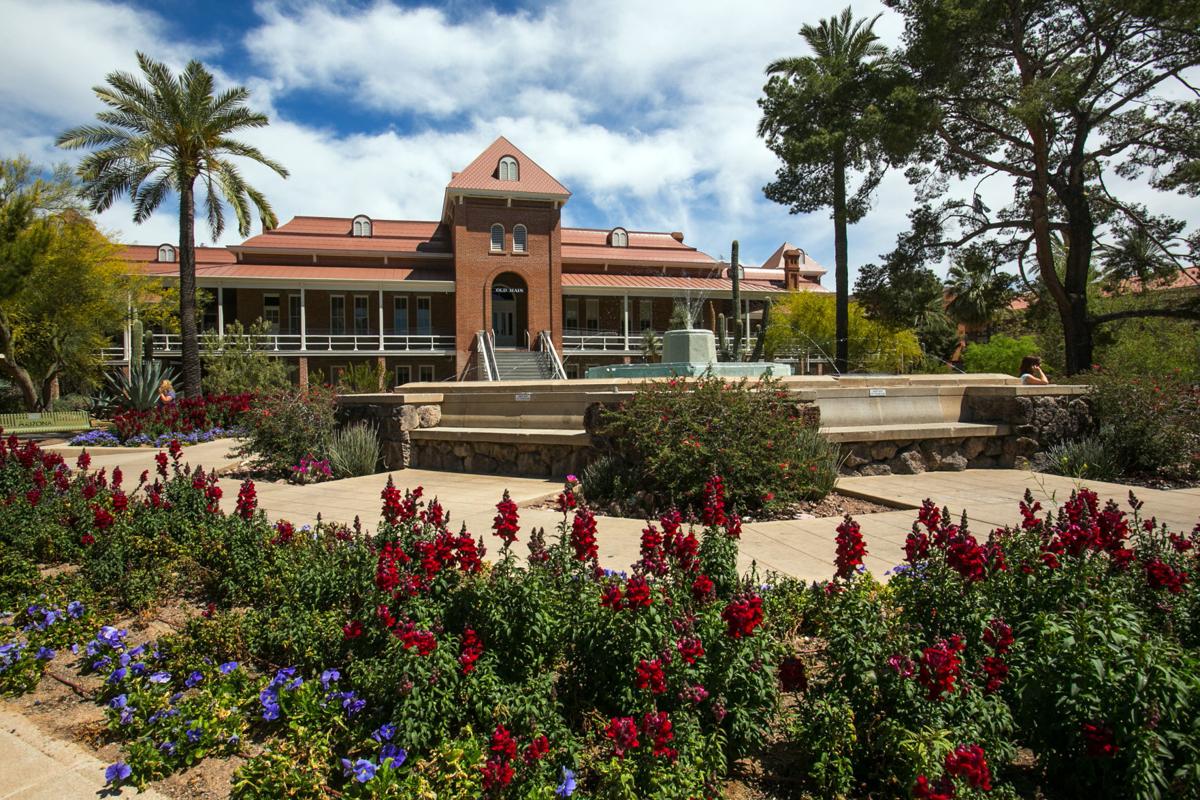 PHOENIX — Out-of-state students who paid full tuition at state universities won't be getting a refund.
In an order released Tuesday, Maricopa County Superior Court Judge Teresa Sanders threw out a lawsuit filed earlier this year by three students from other states. They claimed that the fact that the universities were at the time letting "dreamers" pay in-state tuition meant they, too — and every other out-of-state student — were entitled to the same discount.
Sanders said even if that is true — a conclusion she never reached — it does not matter. Sanders said the federal law does not give individuals who believe they were harmed by the failure of the Board of Regents to follow that law the right to file individual lawsuits.
But attorney Lance Entrekin, who represents the students, said his lawsuit is not based on seeking financial recovery under the federal law. He said it is based on the theory that the regents, having violated that federal law, have breached their contract with the out-of-state students, who now are entitled to a refund.
And Entrekin said that, if nothing else, the universities were unjustly enriched by charging his clients and others the full out-of-state tuition when the federal law said they were entitled to pay in-state tuition.
For the time being, the ruling, unless overturned, removes a large financial cloud from the state's three universities. Had the judge let the suit go forward and found the tuition policy illegal, that could have potentially put the schools on the hook for hundreds of millions of dollars in refunds.
At the heart of the issue is the 1996 Welfare Reform Act. One provision spells out that people who are not in this country legally are ineligible for "any postsecondary education benefit" simply because they also happen to reside in the state.
But Congress also put in an escape clause, of sorts, for states: They could choose to provide discounted college tuition, but only if they made the same discounts available to all U.S. citizens.
All this became an issue because the Arizona Board of Regents voted in 2015 to allow those in the Deferred Action for Childhood Arrivals, or DACA, program to pay in-state tuition. Established years earlier by an executive order by President Obama, DACA allows those who came to this country illegally as children to remain without fear of deportation and work legally.
But in 2017, the state Court of Appeals, ruling in a case involving Maricopa County Community Colleges, said the policy of providing in-state tuition to DACA recipients violated state and federal law.
Despite that, the Board of Regents maintained the tuition policy for another year, until the Arizona Supreme Court upheld the appellate court ruling.
Entrekin argued the regents were put on notice in that 2017 appellate ruling that specifically cited the 1996 federal law. But he said the universities continued to charge his clients and other out-of-state students the full tuition for the 2017-2018 school year.
That difference is significant.
When Enterkin sued, the regents had set resident undergraduate tuition for new students at the University of Arizona at $12,228, versus $35,658 for students from other states.
The difference is not quite as great at Arizona State University, $10,792 for resident undergrads compared with $27,372 for nonresidents. And Northern Arizona University set tuition at $11,059 for residents and $24,841 for others.
So Enterkin sought a refund for California resident Mikayla Foss and Michigan resident Abigail Garbarino, who were attending ASU, and Eleanor Wiersma of Maryland, who was going to the UA. And he asked Sanders to allow the case to proceed as a class action, meaning any ruling would affect all others who Entrekin contends were overcharged.
Sanders, however, said the law's sole purpose was to put a restriction on the state and universities extending benefits to those not here legally.
"It does not provide an entitlement to U.S. citizens," she wrote. "Nor does it prohibit educational institutions from classifying nonresident students as such, or from collecting nonresident tuition from them."
Entrekin, however, said that universities, in entering into a contract with the students to charge them out-of-state tuition, violated federal law. He did not dispute that the students did get what they bargained for: an education at a price they knew up front. But Entrekin said that does not matter.
"You cannot enforce a contractual provision that is illegal," he said.