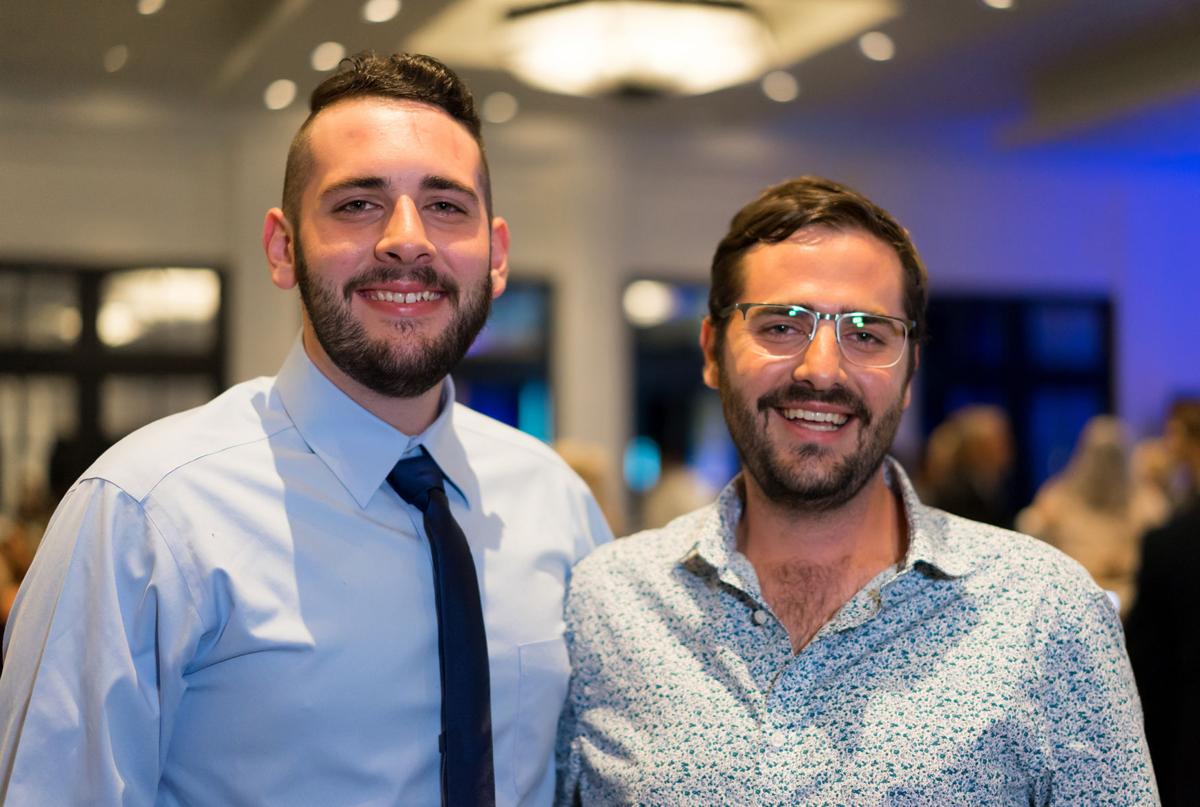 Volunteers with Kids' Chance of Arizona hope that seasonal ghosts and ghouls will be trumped by the spirit of philanthropy during the inaugural Kids' Chance Spooktacular Benefit Concert at 5:30 p.m. Wednesday, Oct. 25 at Monterey Court, 505 W. Miracle Mile.
All proceeds from the event, which will feature Halloween festivities and music by local bands JMYMAC, Touch of Grey and The Dust Devils, will fund scholarships for Arizona children with a parent who was seriously injured or killed in a workplace accident.
Event Coordinator Jesse McCain said that in the aftermath of workplace tragedy, Kids' Chance of Arizona has emerged as a quiet champion for families dealing with death and disability by offering children the opportunity for post-secondary education.
"Kids' Chance is filling a powerful niche. These incidents are devastating on many levels: Financially, emotionally, socially and economically. Kids' Chance helps provide more opportunities for kids who are statistically unlikely to be able to access a higher education and for me, that is very personal," said McCain, a board member for the nonprofit organization.
Over the past 20 years Kids' Chance has given more than $665,000 through 285 scholarships to students attending technical and trade schools, community colleges and universities.
McCain, 27, is a former scholarship recipient who received his bachelor's degree from the University of Arizona Honors College in 2013.
Now a program coordinator of student engagement with the UA College of Social and Behavioral Sciences, he credits Kids' Chance for helping him attain his undergraduate degree and for fueling his desire to pursue the master's of arts in higher education that he will complete in December.
McCain's father suffered a life-altering injury while working maintenance at a local school district about 15 years ago.
"It changed our lives in many ways. We grew up having to do everything we could to support my dad and his medical needs. Workplace tragedy and its financial and emotional impact is really intense," he said. "My dad has been on disability for more than a decade, but there are also medical costs for surgeries, physicians, co-pays, prescriptions and travel to doctors. Everything changes because of new medical needs beyond just the fact that the injured person is no longer able to work."
This is a common occurrence for families with a loved one who sustains on-the-job injuries, according to Jean Gage, managing attorney at Copperpoint Insurance Cos. and secretary of the board of directors for Kids' Chance.
Gage said that in the no-fault field of worker's compensation, recovery payouts routinely cover medical bills and a percentage of wages.
"You are not made whole again and the program is designed to ensure that you get through the tragedy, but you only get a percentage of wages up to a maximum amount. When the primary breadwinner is permanently injured and can't go back to work, this has a devastating effect on families," Gage said.
Aside from the financial assistance, McCain said that Kids' Chance provides a network of support and advocacy for young people who may feel isolated and overwhelmed. He hopes to promote public awareness about the organization.
"I had never really thought about other people going through these experiences because my situation seemed so specific and traumatic, but there are many students and families dealing with the impact of workplace injury or fatality," he said. "As a student in one of these families, it is really amazing to know that you are not going through this alone and Kids' Chance helps to spread that awareness."