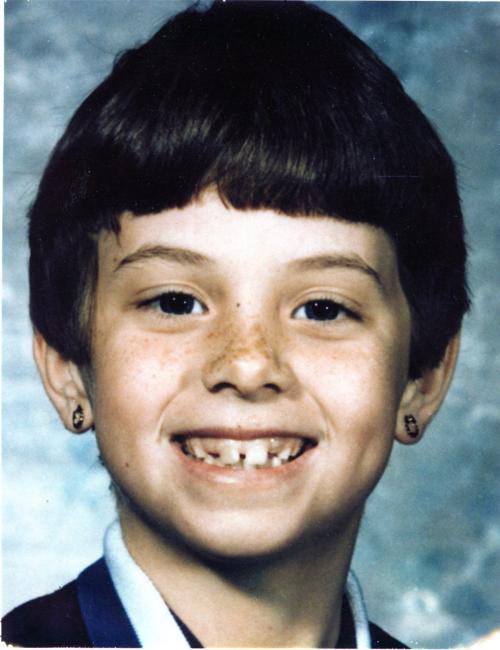 A federal appeals court has once again rebuffed a bid by a previously convicted pedophile to overturn his conviction for the 1984 death of a 7-year-old Tucson girl.
In an extensive ruling, the 9th Circuit Court of Appeals said the claims by Frank Jarvis Atwood that his trial counsel was ineffective hold no water. Judge Sandra Ikuta, writing for the appellate court, said there were legitimate reasons for decisions made by attorney Stanton Bloom in how to conduct the defense.
And the judges said, in essence, Atwood's theory that police and prosecutors planted evidence was so far-fetched as to have no credibility.
Wednesday's ruling could finally bring Atwood, who has been on death row for 30 years, close to the end of exhausting all of his appeals.
Atwood, released on parole in California in 1984 after serving his second prison term for sex acts with children, traveled with a companion to Tucson where, on the morning of Sept. 17, he was seen at De Anza Park. Later that day, Vicki Lynne Hoskinson disappeared while riding her pink bicycle.
Authorities eventually tracked Atwood to Texas, where he was arrested on charges of kidnapping, with murder charges added after Vicki's skull and some bones were found in the desert northwest of Tucson the following year.
At trial, witnesses for the state testified that pink paint on the front bumper of Atwood's car had come "from the victim's bike or from another source exactly like the bike" and that Vicki's bicycle had nickel particles on it that were consistent with metal from the bumper.
Atwood's convictions on murder and kidnapping charges were affirmed by the Arizona Supreme Court and in repeated federal court hearings, with the U.S. Supreme Court denying review. But he has pursued a series of claims, including those that resulted in Wednesday's appellate court ruling.
One of those issues was his claim that a state judge improperly dismissed his contention that FBI agents and Pima County prosecutors planted the pink paint from Vicki's bicycle on the bumper of his car.
Ikuta, in the 56-page ruling, said Atwood's theory is that Pima investigators, in collusion with the FBI, removed both bumpers from his car in Texas, where they found it, and transported them as luggage on a commercial airline to Tucson.
There, Atwood claims, investigators scraped pink paint off the bicycle and planted it on the front bumper. And then, he said, investigators collected scrapings from the pink paint they had applied to the bumpers, combined those with scrapings from an unrelated pink paint smear on the bumper, and substituted the combined sample in the evidence log.
And after that, according to Atwood, the Pima County investigators used water-soluable paint to cover up the scrape marks created while collecting the sample, transported the bumpers from Tucson back to the FBI impound garage in Texas, and reattached them to Atwood's car. It was at that point, he said, agents took photos of the pink paint on the bumpers and substituted those photos for original ones taken earlier.
Ikuta said the "general implausibility of Atwood's theory" supports the conclusion of the state court that an evidentiary hearing was not necessary.
"There was no reason for the Pima County investigators, as part of a clandestine operation to take both bumpers to Tucson (when they needed only one for the alleged fabrication), to check these bulk items as baggage on a commercial airline, or to take photos of the bumpers during the fabrication process," the judge wrote.
She also pointed out that the police were in the middle of the investigation, as they did not know at that time whether Vicki was alive or dead.
"Atwood's claim that at this point state and federal officers would have concocted an elaborate plot to fabricate evidence is simply not credible," Ikuta wrote.
The appellate court also rebuffed Atwood's contention that Bloom should have presented evidence from mental health experts regarding the defendant's drug abuse and the traumatic effects of his own childhood molestation.
But Ikuta noted that Bloom had seen records from multiple social workers, psychiatrists and psychologists from one of his prior incarcerations and that none indicated Atwood had any significant mental impairment or disease. Bloom also could have reasonably concluded that if he adopted a mental health defense, that would open the door to prosecutors seeking testimony that Atwood has pedophilic and antisocial personality disorders, testimony that could be "highly damaging" to the case, the judge wrote.