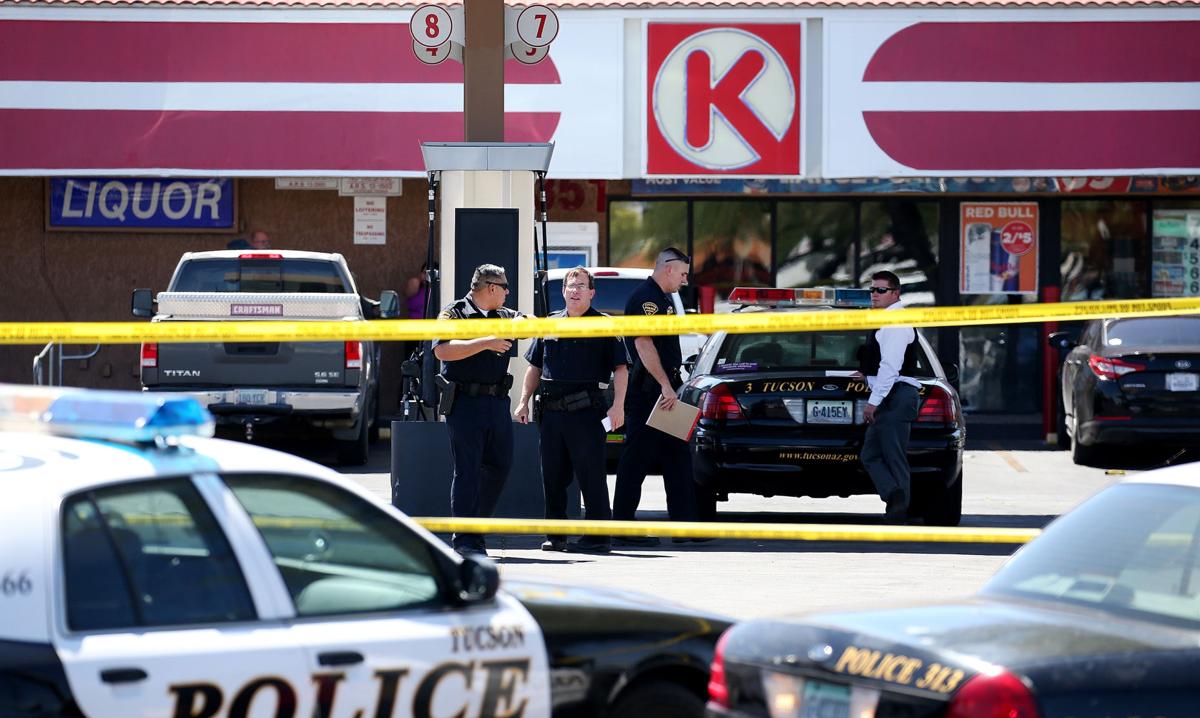 A man wielding a hunting knife in a midtown intersection was shot and killed by Tucson police on Tuesday afternoon, officials said.
No officers were injured during the altercation, said Sgt. Pete Dugan, a Tucson Police Department spokesman.
Just after 1 p.m., Dugan said a 911-caller reported a man was standing in the intersection of East Grant Road and North Alvernon Way with a knife and threatening motorists.
"The man would walk up to vehicles yelling that he was going to stab someone," said Dugan.
Two patrol officers arrived and approached the man in the intersection, and both officers saw that the man had a knife, said Dugan.
The man ran toward the Circle K on the southwest corner of the intersection and the two officers followed, commanding him to drop the knife, Dugan said.
The man starts running closer to the doors of the convenience store, and then there was a confrontation between the man and the two officers. One of the officers fired multiple times, striking the man, Dugan said.
Officers provided first aid at the scene and Tucson Fire Department paramedics took the man by ambulance to Banner-University Medical Center, where he died, Dugan said.
Investigators recovered the knife in the parking lot of the convenience store.
The man has been identified, but authorities are working to notify his relatives, Dugan said. He said the officer who shot the man has been placed on administrative leave during the investigation, which is standard procedure.
Tucson police will conduct a criminal investigation into the shooting and an administrative review of the officers' actions.
Matt Welk was driving eastbound on Grant Road and stopped at the light at Alvernon when he heard a series of pops.
He turned down his music and rolled down his car window, when he heard another four or five gunshots ring out, Welk told the Star.
Welk, 42, ducked down for a few seconds and when he looked back up, he saw a man running across the Circle K parking lot, gradually slowing in speed before he dropped to the pavement.
Two police officers who had been chasing the man "jumped on him" and put him in handcuffs, Welk said, adding that he didn't see the man drop anything during the pursuit.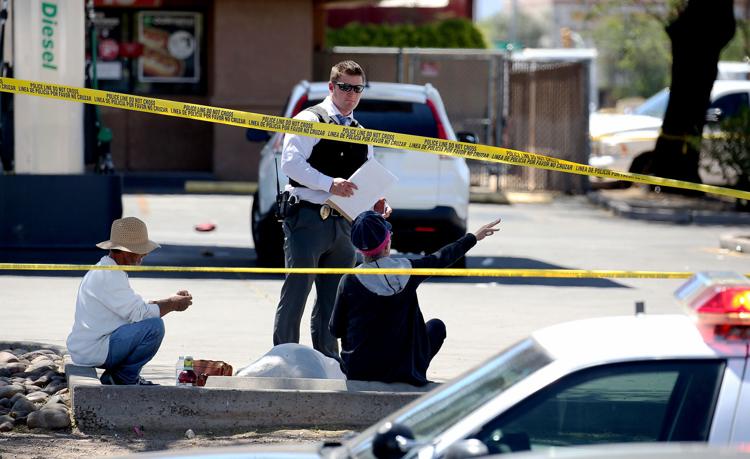 .@Tucson_Police Detectives are investigating an officer-involved shooting at Grant/Alvernon. No officers were injured. Avoid the area/Traffic is restricted. More details will be released as they become available. pic.twitter.com/eQaSAOkYMn

— Sergeant Pete Dugan (@SgtDugan) May 8, 2018