Dozens of firefighters from Tucson and South Tucson fought a fire that severely damaged Micha's Fine Mexican Food in South Tucson late Friday night into Saturday morning.
No information was immediately available from the South Tucson Fire Department about the status of the fire at 2908 S. Fourth Ave.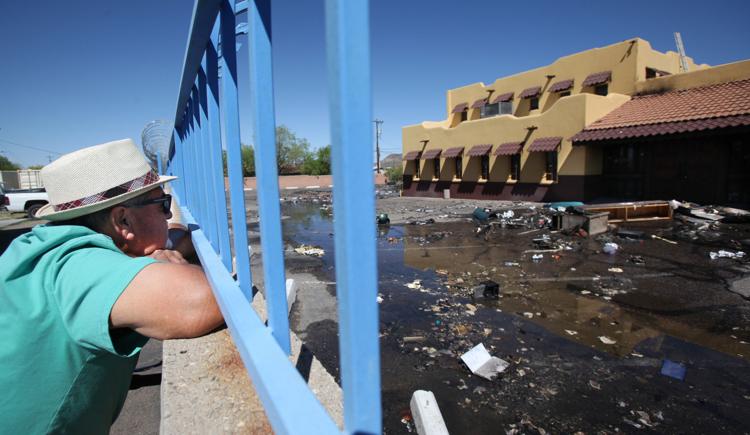 A Tucson Fire Department spokesman said the agency responded with 30 firefighters and three ladder trucks after a request for assistance from the South Tucson Fire Department.
The fire apparently broke out as many of the restaurants lining South Fourth were closing. Employees and area residents gathered nearby watching as fire tore through the restaurant that has anchored the avenue since 1976.
"It made my stomach turn," said Edgar Gonzalez, who runs Guillermo's Double L. Restaurant at 1830 S. Fourth Ave. for his uncle. "We were born and raised in the restaurant business. To see all these places shining for all these years and to see this happen is heartbreaking for all of us."
Tucson Fire Department assisted South Tucson Fire by sending three ladder trucks alongside the full alarm response, according to TFD. 
Saturday's blaze comes at a controversial time for South Tucson. The one-square-mile city recently reduced the number of firefighters on its fire engine from four to three, citing budget shortfalls. The move led to 16 firefighters in the department resigning earlier this year.
After a recall election, several new members of the South Tucson City Council took office just this month. New mayor Roberto Teso said at the council's April 2 meeting that he wanted to comb through the city's budget to find a way to have four firefighters on the engine for every call.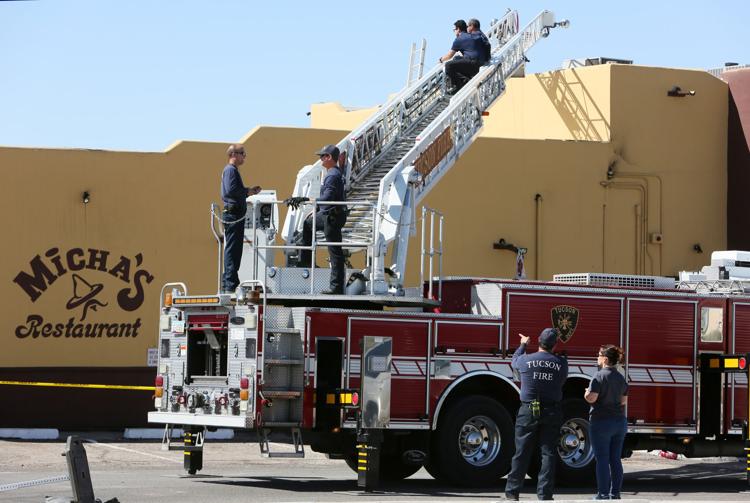 For more than 40 years, Micha's has been the welcoming mat at the south end of the avenue, the first Mexican restaurant on a stretch of road known for having some of Tucson's oldest Mexican restaurants. The Mariscal family opened it in 1976 and it quickly became a lunchtime hot spot, a reputation that has held steady through the decades.
The fire dominated conversations at restaurants along South Fourth Avenue Saturday afternoon. Many recalled their memories of dining there and debated the restaurant's place in South Tucson's Mexican restaurant community. Mostly, they expressed shock and sadness.
"We didn't expect this," said Elizabeth Montezerz, who has tended bar and waitressed at Crossroads, 2602 S. Fourth Ave., for three years. "I am shocked. It has been here for so long."
Gonzalez said he initially thought the fire was at the building next door to Micha's. But when he went down the avenue, he saw the flames shooting out of the restaurant.
"It was horrible You could see the shocked expressions on everyone's face," he said.
"I used to pass by Micha's all the time It's the first restaurant on the avenue and it's always busy," Gonzalez added. "I'm hoping they rebuild it."
Micha's Fine Mexican Foods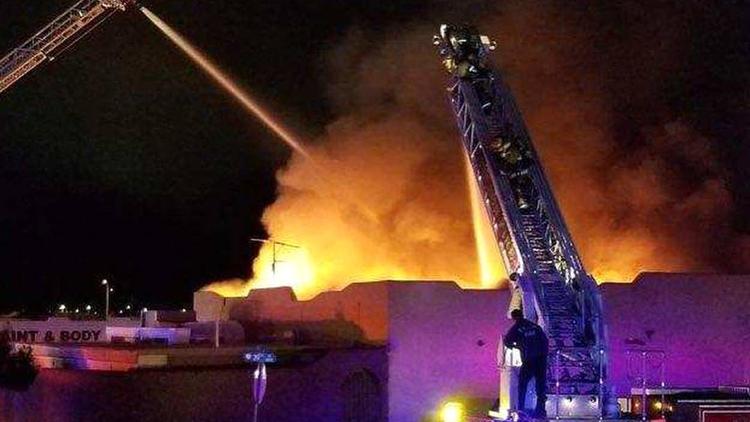 Micha's Fine Mexican Foods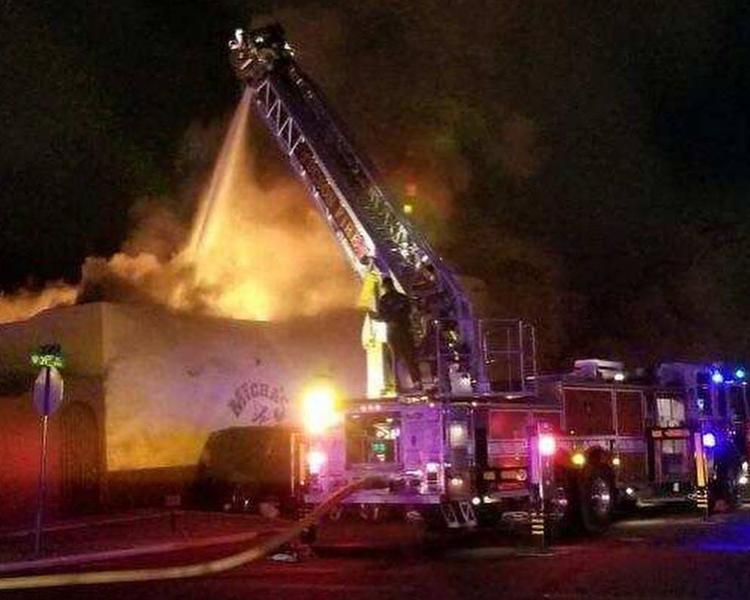 Fire at Micha's Restaurant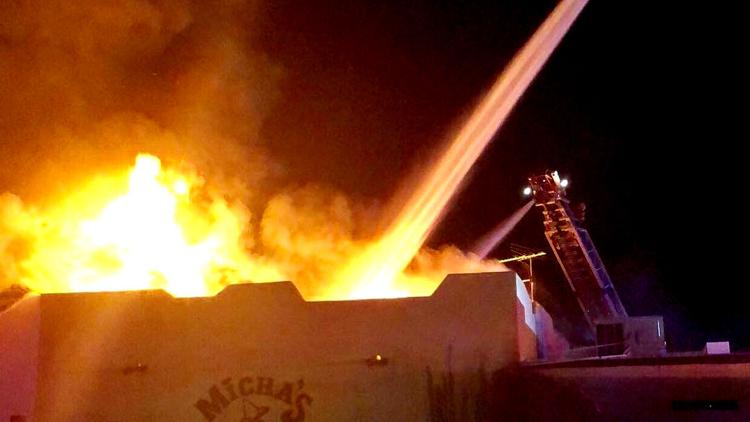 Fire at Micha's Fine Mexican Food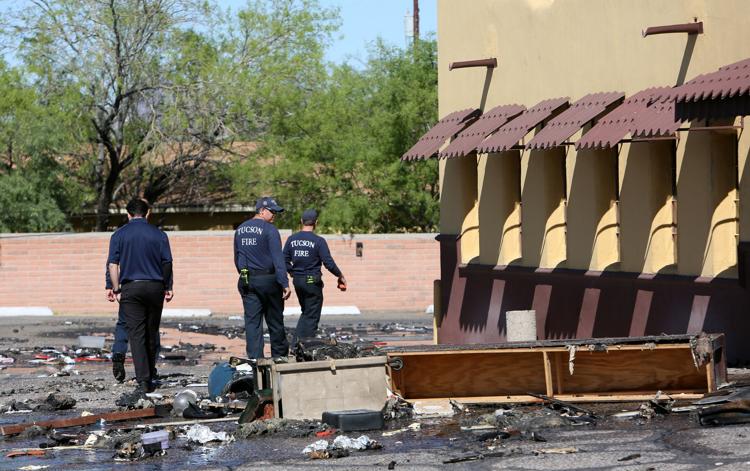 Fire at Micha's Fine Mexican Food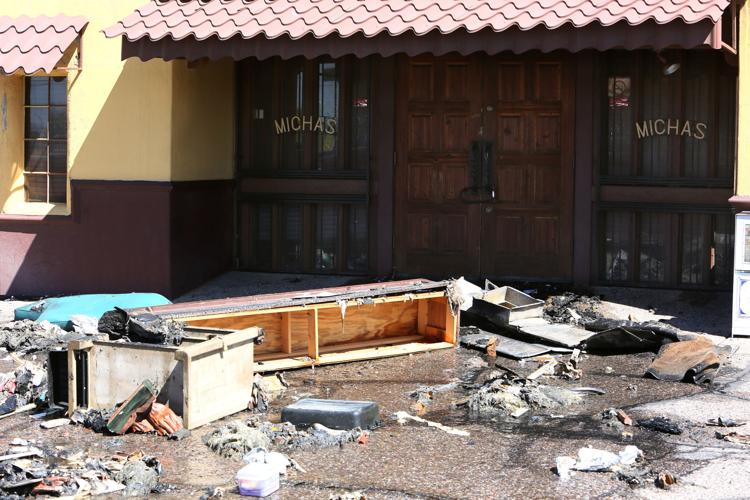 Fire at Micha's Fine Mexican Food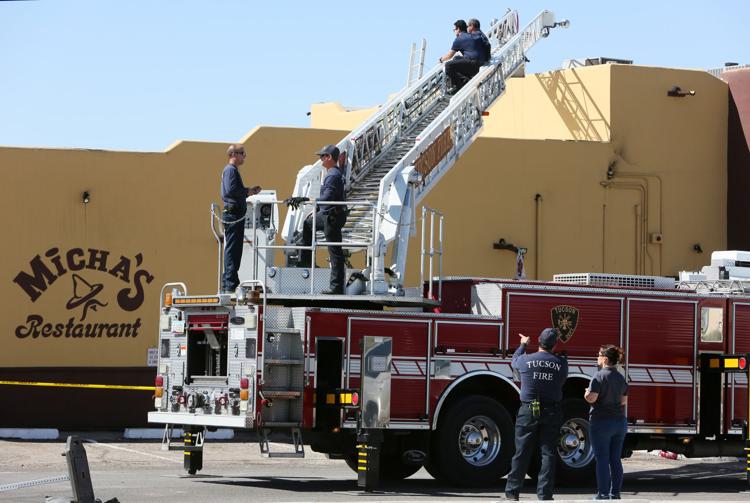 Fire at Micha's Fine Mexican Food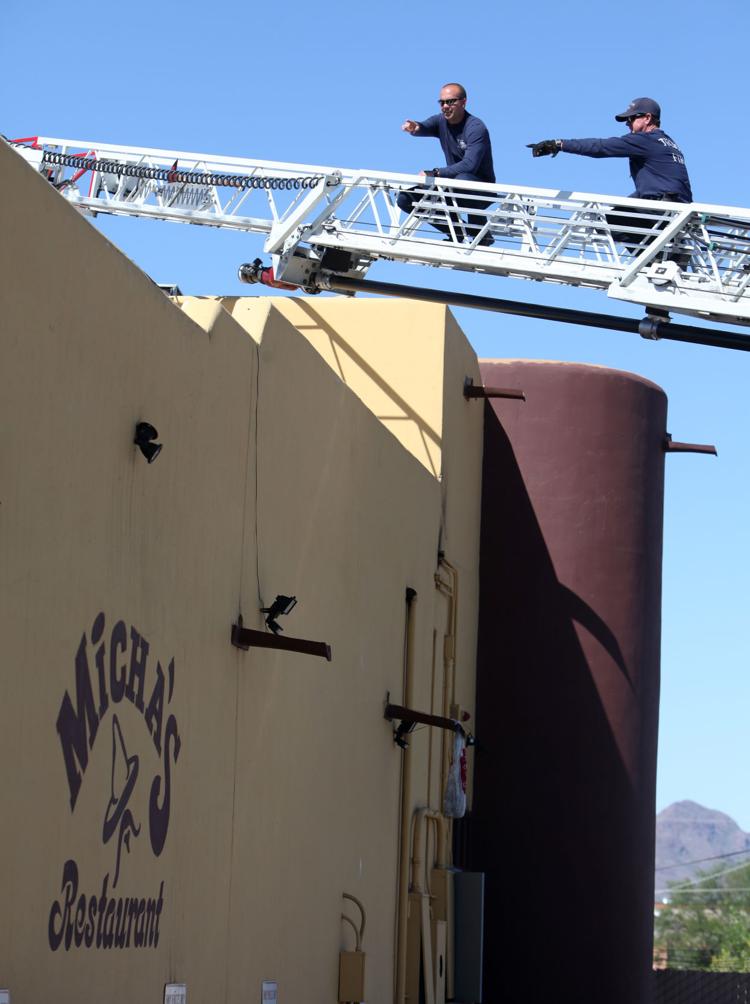 Fire at Micha's Fine Mexican Food