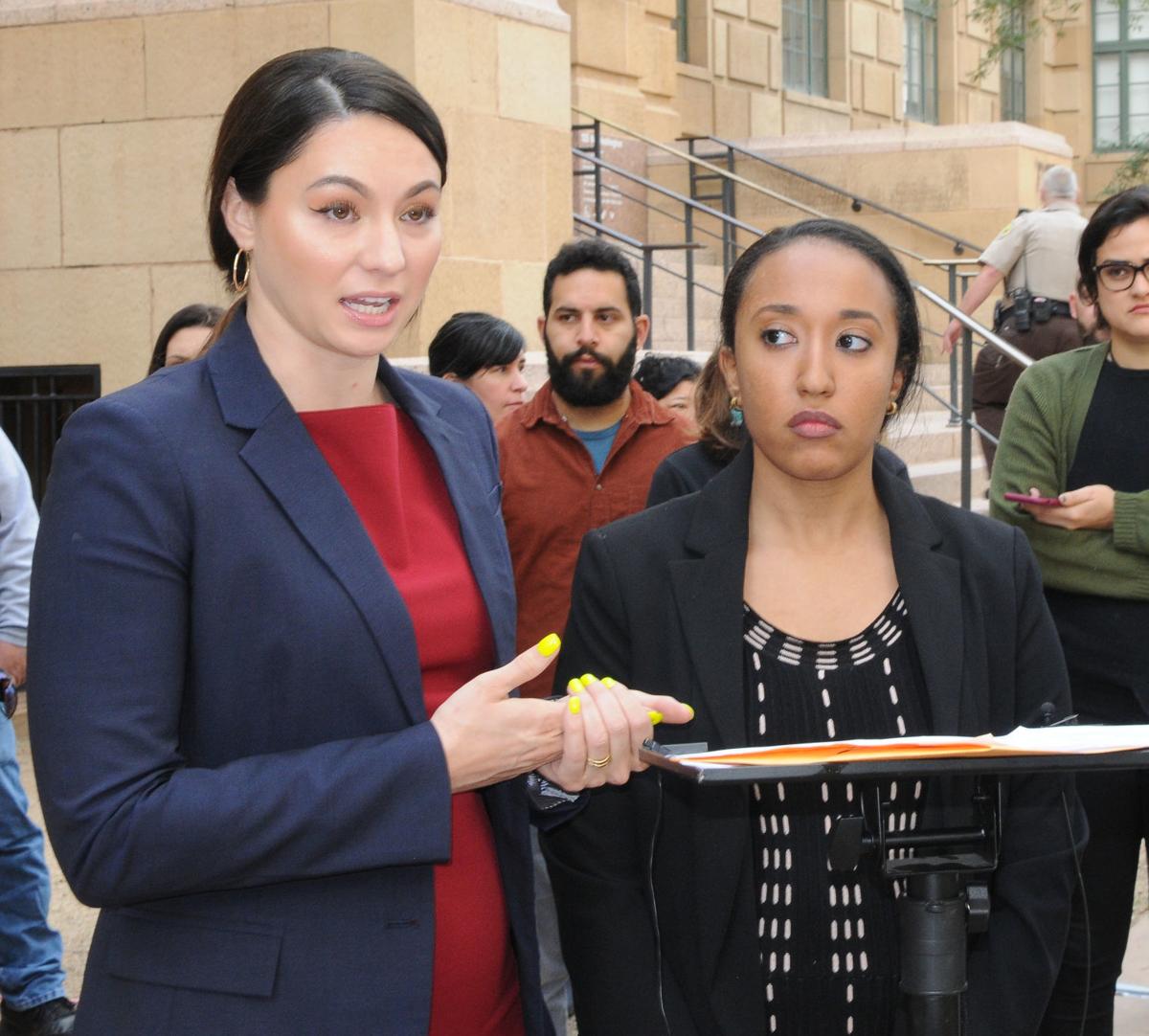 PHOENIX — Groups suing the Arizona Legislature over claimed violations of the state's Open Meetings Law are accusing state officials of playing a bit of legal hide and seek.
Legal papers filed in Maricopa County Superior Court claim that the Attorney General's Office refused to accept service of the complaint filed against the Legislature.
Attorney Heather Hamel said in the papers that a process server seeking to deliver copies of the lawsuit to Senate President Karen Fann and House Speaker Rusty Bowers got a similar response.
And Hamel said that Krystal Fernandez, the House Rules attorney, also turned away the process server, saying "there is no such entity as the Arizona State Legislature."
The organizations that filed suit in December can't get the case before a judge until they show that the defendants — in this case, the Legislature — have been served with copies and given a chance to respond.
So now Hamel and the legal team have gotten permission from Judge Connie Contes to do something a bit different: mail the complaint to the offices of Fann, Bowers and Attorney General Mark Brnovich.
That will pave the way for the next step in the litigation.
There was no immediate response from officials at the Senate or House.
A spokesman for Brnovich said that his office is not named in the lawsuit. "We're not the attorneys for the Legislature," said Ryan Anderson.
Hanging in the balance is the accusation that state lawmakers are illegally meeting behind closed doors with special interests in a way that violates the Open Meetings Law.
Plaintiffs include Puente, which advocates for civil rights for migrants, the Mijente Support Committee, which lobbies on legislation affecting immigrant communities, and three individuals.
Their lawsuit says there was going to be a quorum of at least five legislative committees attending the annual conference of the American Legislative Exchange Council in Phoenix.