Pima County is paying a dollar an hour more this summer to try to fill about 20 lifeguard vacancies, an effort to keep swim hours as regular as possible during the hottest months.
The county's Natural Resources, Parks and Recreation Department is offering $11.50 per hour, a dollar above minimum wage, after the number of new and returning lifeguards didn't add up to previous year's counts.
"Usually, at this point, we have already wrapped up our hiring process," said Grant Bourguet, county recreation program manager. Typically, the county hires about 140 to 150 guards per year, he said, but is not seeing the same number of applicants.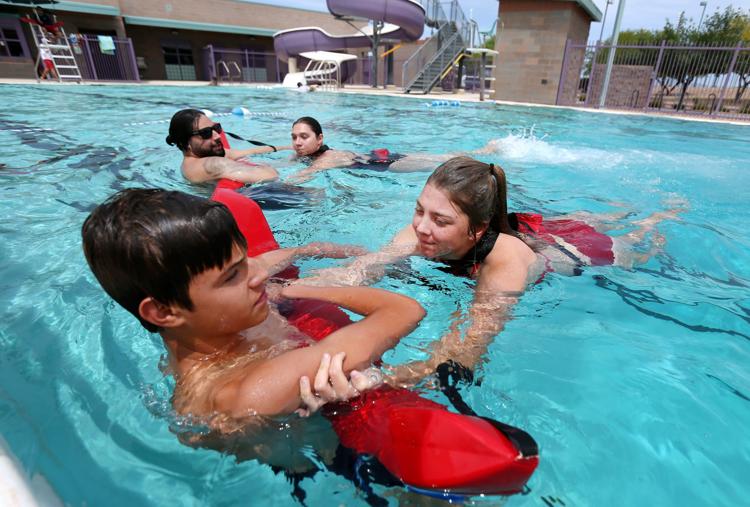 While the application numbers vary each year, Bourguet said the drop has been far more significant this year. He attributes it to the recent minimum wage increase in Arizona, coupled with more opportunities closer to home for teens seeking summer work.
"There's a lot of challenges and one of the biggest is transportation," he said of filling spots at county pools. Many of its lifeguards come from Tucson's northwest side, while many of the current vacancies are at pools on the southwest side. Pima County operates nine swimming pools, including five north of the Flowing Wells neighborhood and four on the southwest side, with one as far east as Alvernon and Interstate 10.
He said another challenge might be that, unlike for other minimum-wage jobs, applicants are required to go through 30 hours of training that costs $50. They also have to pass a test before they can apply.
The city of Tucson is still training its lifeguards, and it's too soon to see if there will be enough, said Bill Sassi, the aquatics program manager. But he said he doesn't anticipate the problem the county is facing, since transportation is less of an issue for teens working at city pools.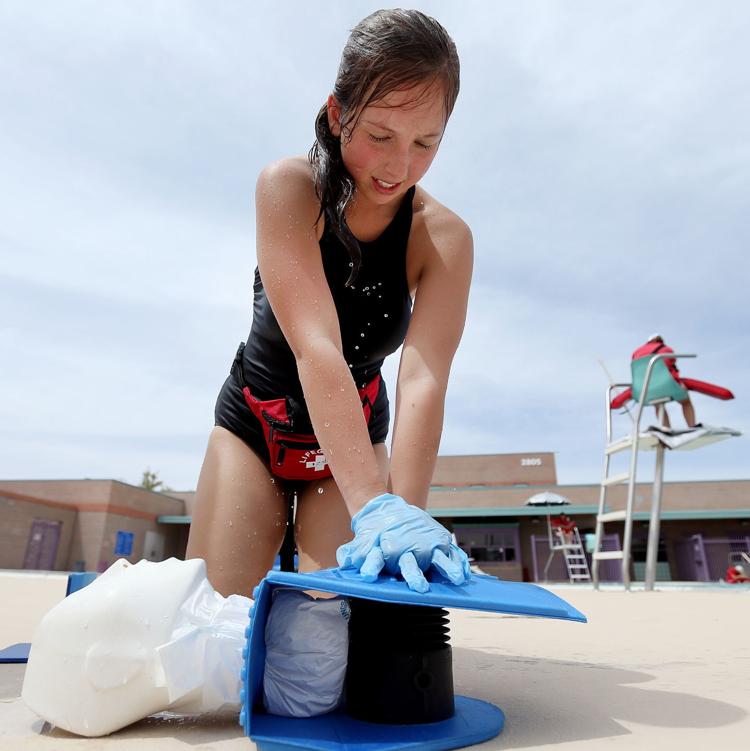 Ideally, Tucson likes to have around 235 to 240 lifeguards, but the city can get by with fewer. It's never had to close a pool due to a lifeguard shortage, he said. There will be 19 city pools open this summer.
Teens can work as lifeguards for the city once they are 15, whereas Pima County and the town of Marana, which operates just one pool, require lifeguards to be at least 16.
The local YMCA, which is also seeing a significant shortfall, requires lifeguards to be 18.
The YMCA operates six pools, five in Pima County and one at its camp in the Santa Catalinas, with about 100 lifeguards needed. It is short by about 40 positions and hopes to have vacancies filled for the Memorial Day weekend summer kickoff, said spokesman Duncan Moon.
Moon said numbers have fluctuated in the past, but this year "everyone has taken notice of the change."
Pima County's options include cutting pool hours or discontinuing open swim on Sundays and having those guards report to other pools during the week, when coverage is needed. "If we get 13 out of 20, we may be able to float it," Bourguet said.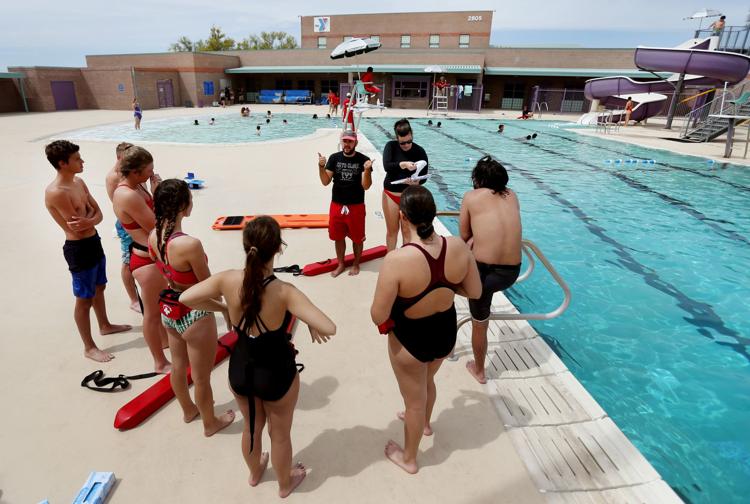 One lifeguard is needed for every 25 swimmers.
In Arizona in 2016, the American Red Cross reported 100 people drowned, including 21 children under age 4.
Teaching kids how to be safe in the water is one of the things lifeguard Samantha Stewart enjoys most. Stewart, 19, is about to start her fourth summer as a county lifeguard and swim instructor. She drives about 20 minutes each way to get to the Picture Rocks pool.
Stewart says she started swim team when she was 10 and became a junior lifeguard at 14.
Jacob Sanchez started as a lifeguard when he was 15 — and it's now his career. He was on a swim team already, and said he wanted to lifeguard because it was the one job that would enable him to be around the pool more. Sanchez has been a Pima County lifeguard for 10 years and teaches younger students life-saving skills.
Get local news delivered to your inbox!
Subscribe to our Daily Headlines newsletter.