While most people were watching this year's monsoon season from inside their homes, local math teacher Bernardo Jimenez and optical engineer Dylan Martin were outside taking photos and braving the extreme lightning, thunder and rain.
Their dangerous weather photography interest has paid off — they're both winners in the 2015 Arizona Daily Star Monsoon Photo Contest.
Jimenez's photo earned him the Star's photo department pick; Martin won the readers' pick after raining out nine other entries in a Facebook vote off.
Jimenez and Martin's photos are two of the 120 reader-submitted entries in this year's contest. Local weather watchers submitted a wide variety of photos showing what it means to live in the desert during this time of year — from spectacular rainbows and cloudy sunsets to lightning landscapes. 
Both the winners have experience with weather photography.
Martin, an optical engineer and the owner of Dylan Martin Photography, made the trek up to the top of Sentinel Peak several times during the summer to snap photos of monsoon activity against the Tucson landscape. His winning image was taken during one of those journeys.
Though he does not consider himself to be a storm chaser, Martin checks various radars and online sources at least two to three times a day during monsoon season to keep track of developing storms.
Take a look at Martin's photo below: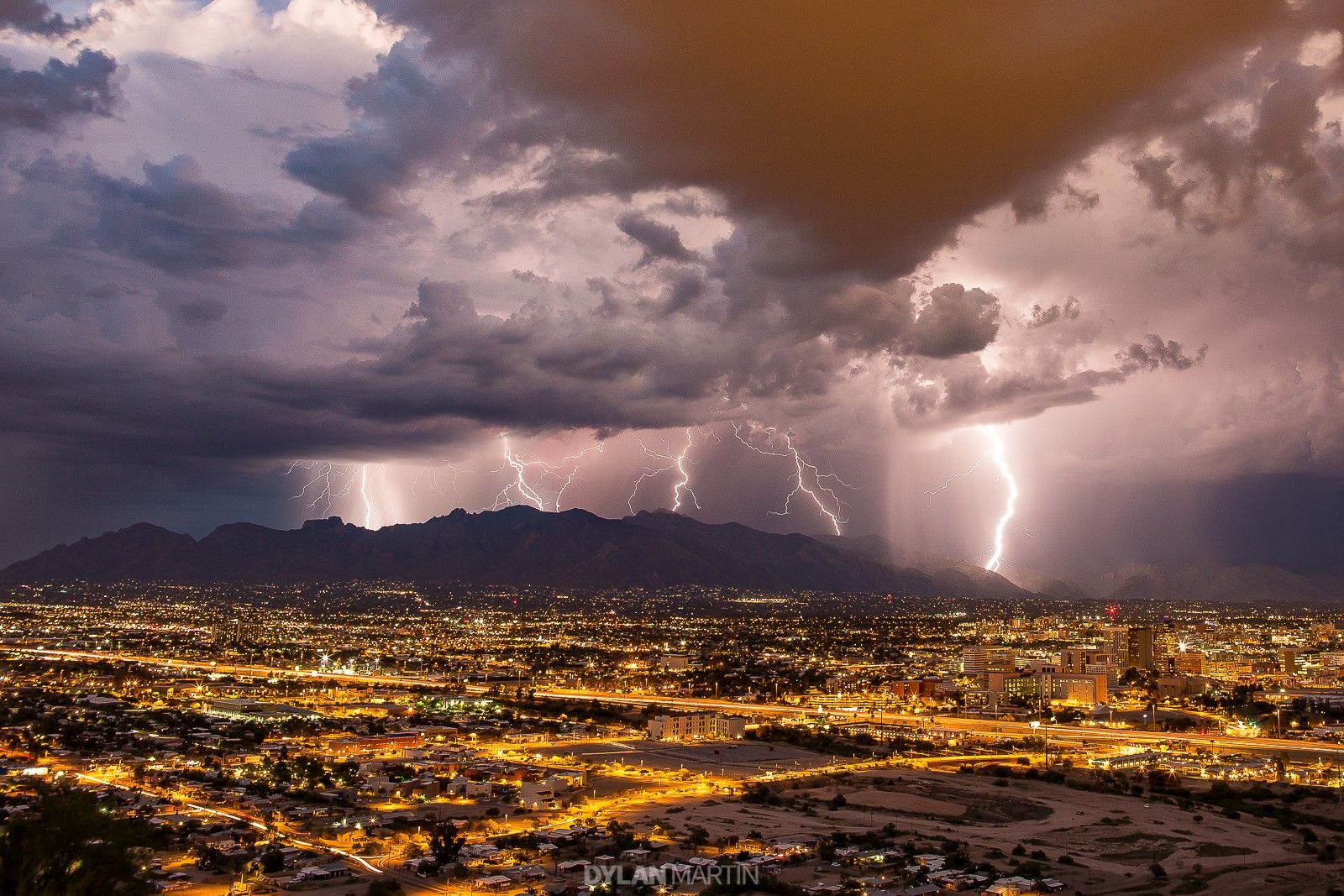 Jimenez, a math teacher from Santa Rita High School, had just made it to his home in central Tucson on an August night when he noticed a storm brewing nearby. He quickly grabbed his camera and headed outside.
He eventually found himself near the corner of Swan Road and Speedway Blvd., where he snapped his winning photo.
Jimenez typically takes hundreds of photos during his weather sessions. He also says he gets a perfect view of the storms moving around the city because of where he lives.
Take a look at his photo below: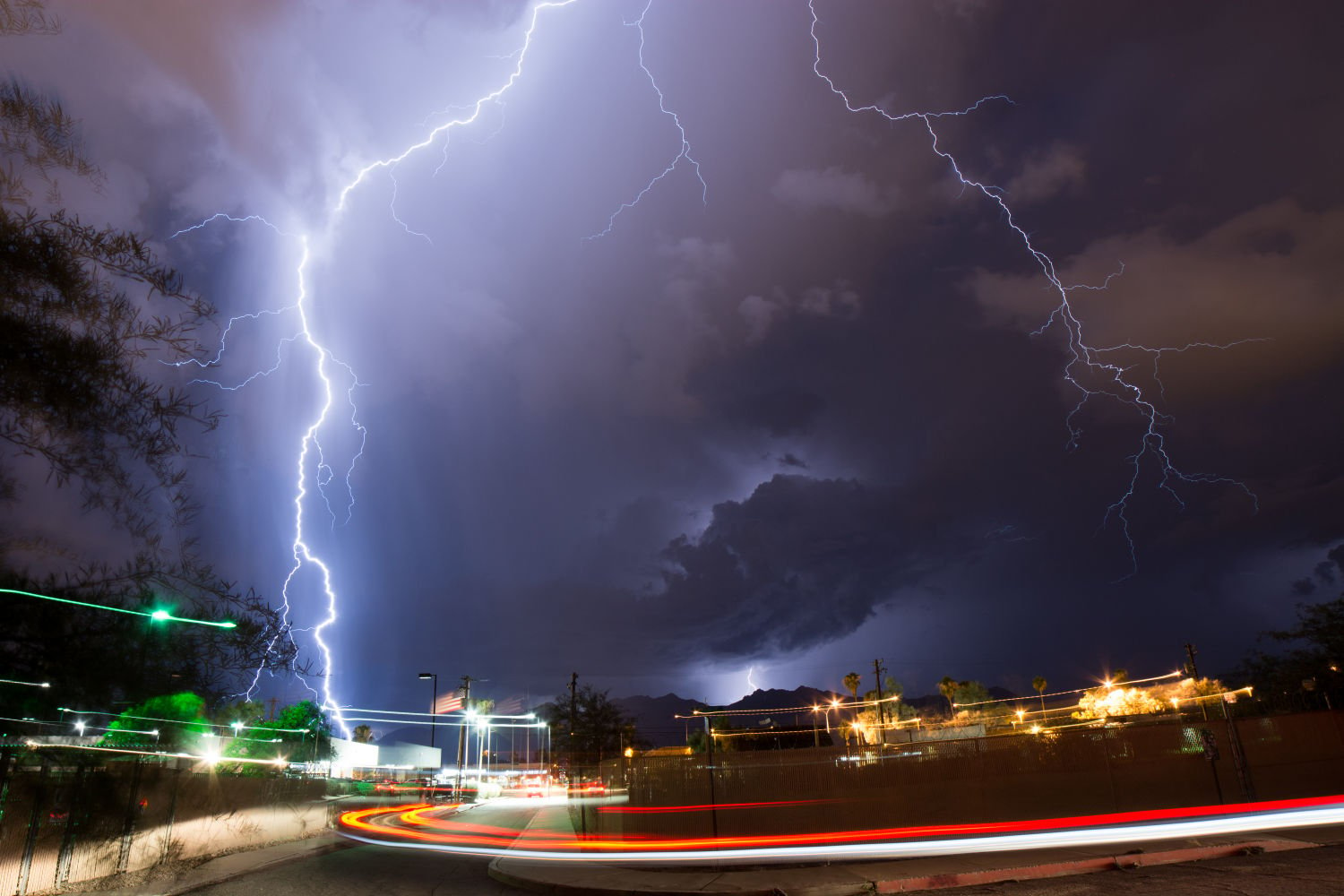 A very special thanks to anyone who participated in the contest. You can find all the photo entries at tucson.com/monsoonphotos