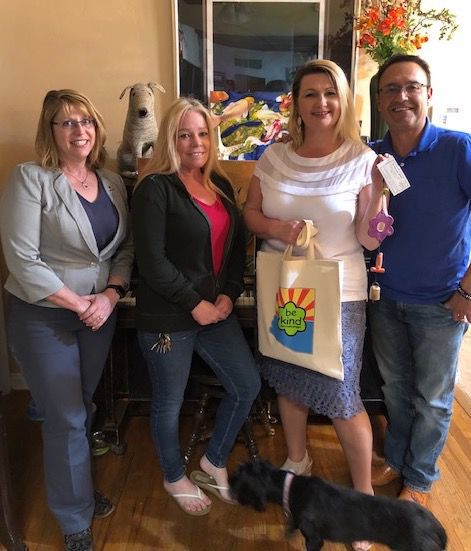 What: Ben's Bells promote kindness and community involvement. Each week a person who makes Tucson better is "belled."
Last week's recipient: Andrea Rodriguez.
Nominated by: Mariano Rodriguez.
Why: For her community projects and fundraising. Rodriguez built Alex's Free Little Library at her house about five years ago. She has developed multiple activities around this project and even created a library abroad last summer in Europe. She has had Valentine's fundraisers for pets and in the last two years created Letters to Santa. She provides a personalized letter and small gift to whoever drops a letter in the special mailbox, her husband wrote in his nomination letter. Last year, she also joined forces with Bookmans and other children-oriented businesses to participate in Letters to Santa, with the goal of sending out more than 100 personalized letters with a small gift to the children who dropped off letters before Christmas. "My wife's goal is to put a simple smile on as many children as possible each year," Mariano Rodriguez wrote.
Get local news delivered to your inbox!
Subscribe to our Daily Headlines newsletter.