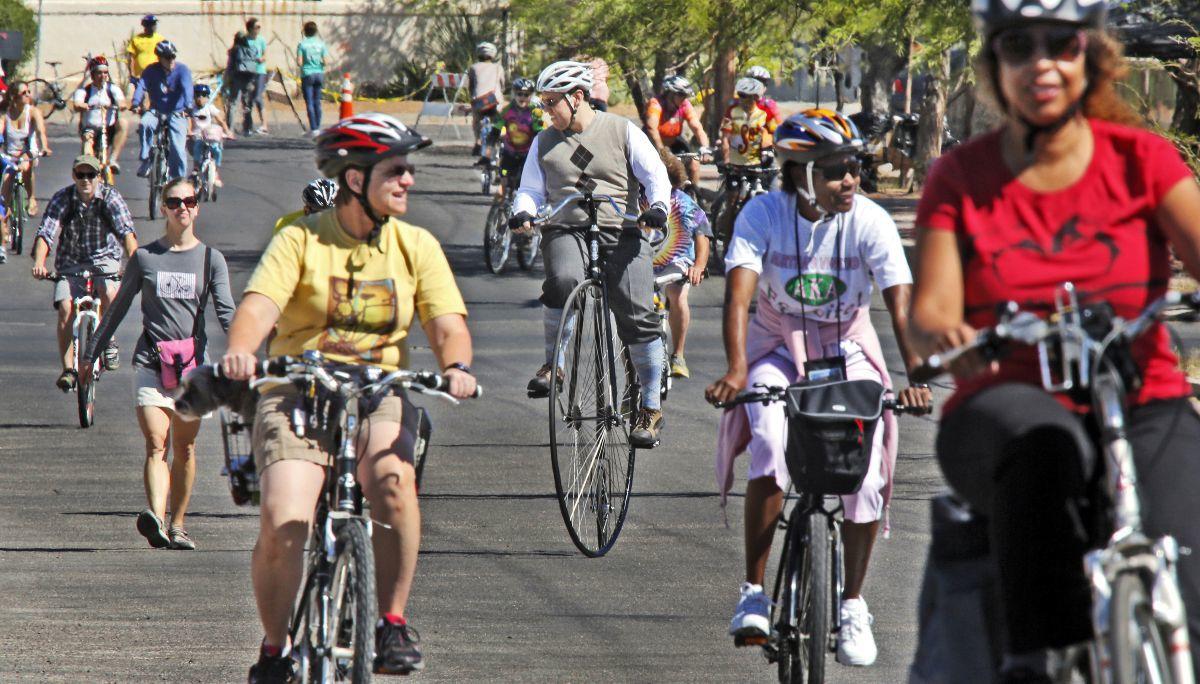 Living Streets Alliance, a public charity organization that works to make streets safe and viable, has been awarded a $10,000 grant from AARP to improve pedestrian safety at an intersection in the downtown warehouse district.
The organization was one of two in Arizona to receive a AARP Community Challenge grant to better neighborhoods and communities. It awarded $1.3 million to 129 projects nationwide, said Alex A. Juarez, an AARP Arizona spokesman.
In addition to Tucson's Living Streets Alliance, the city of Tempe received a grant for its "Dementia Friendly" programs.
Kylie Walzak, program manager for Living Streets Alliance, said the organization hopes to raise another $10,000 in donations and in-kind services to temporarily transform the intersection of North Sixth Avenue at East Seventh Street.
The improvements are expected to be temporary because of the Downtown Links project that is expected to eventually take drivers from the Barraza-Aviation Parkway to Interstate 10 on a new four-lane road that bypasses the frequently congested downtown area.
The alliance will meet with business owners in the area to get input about the project to improve pedestrian safety, said Walzak.
She said the proposal began after the alliance was contacted by a business owner hoping it could slow down traffic in the area after a hit-and-run that injured a pedestrian.
The project, which must be implemented by Nov. 5, may include native plants and shade trees in portable planters, painting the crosswalks in bright colors and possibly painting wall murals on businesses.
Those interested in contributing to the project can mail donations to Living Streets Alliance, P.O. Box 2641, Tucson, AZ 85702.
Contact reporter Carmen Duarte at cduarte@tucson.com or 573-4104. On Twitter: @cduartestar