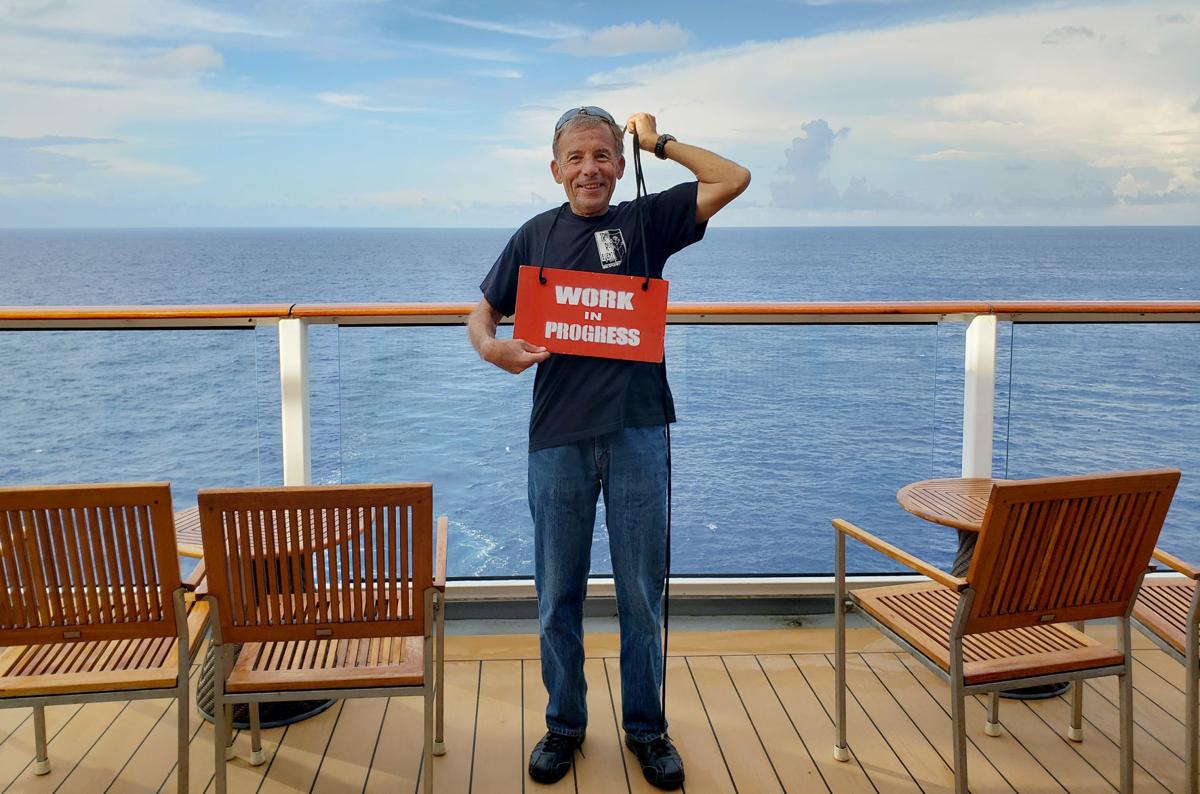 The overseas odyssey continues for Dr. Joseph Rizza, Tucson's castaway cruise ship physician.
When last we heard from the 72-year-old SaddleBrooke resident on April 10, he was stuck on board the Celebrity Solstice as it circled Australia on its way to Singapore.
Now Rizza is on an entirely different cruise ship, due to arrive in the Philippine capital of Manila on Saturday. But it's still unclear what will happen when he gets there, as Rizza fights to return home from a five-day work assignment that has turned into a six-week ordeal.
"I feel as if I am in one of those episodes of 'The Twilight Zone' I watched as a kid in the '60s," Rizza said in an email Wednesday. "A cruel joke."
Rizza joined the Solstice crew in New Zealand on March 15 as an emergency, mid-cruise replacement, after one of the ship's doctors abruptly resigned.
When the ship reached Sydney on March 20, its roughly 2,300 passengers were allowed to get off, but Rizza and the other 1,100 crew members were not permitted to leave.
About a dozen passengers later tested positive for COVID-19 and one died from the virus.
No longer welcome in the port of Sydney, the Solstice spent the next two weeks floating off the coast of Australia before transferring about 650 crew members to another cruise ship and heading for Singapore.
Along the way, Rizza said, the ship attempted to stop at the Indonesian city of Surabaya, but it was only allowed to anchor outside the port to take on fuel and supplies.
The Solstice then continued toward Singapore, where it was expected to arrive this Sunday, but Rizza said he had already been told they wouldn't be allowed to dock or let him off to catch a flight back to the States.
"So I opted to be transferred by lifeboat at 2 a.m. to the ship Spectrum of the Seas, out at sea 20 miles off the coast of Bali," he said.
According to Rizza, his new ship is now headed to Manila to drop off several hundred Filipino crew members — and hopefully him — before departing for Shanghai with the remaining crew.
"I hope to be allowed to fly home instead of having to undergo another 14 days of quarantine" on board yet another cruise ship, Rizza said in his email.
The information has been discouraging so far from the human resources department of Royal Caribbean, which owns both the Soltice and the Spectrum of the Seas.
One message warned that Rizza would have to abide by whatever quarantine directives are in place when he reaches the Philippines.
A subsequent message indicated that all flights into or out of the U.S. had been suspended for 30 days per instructions from the Centers for Disease Control and Prevention, though no such directive could be found on the CDC's website.
Rizza said several of his former Solstice shipmates have apparently tested positive for coronavirus, but so far no one has developed anything more than mild symptoms.
He said as far as he knows, his current ship is COVID-19 free.
"We have aboard about 1,500 very healthy and happy crew, the majority of which are very young Chinese citizens," Rizza wrote.
He signed off his recent emails with this: "Hope to write to you from home sometime soon."
Concerned about COVID-19?
Sign up now to get the most recent coronavirus headlines and other important local and national news sent to your email inbox daily.