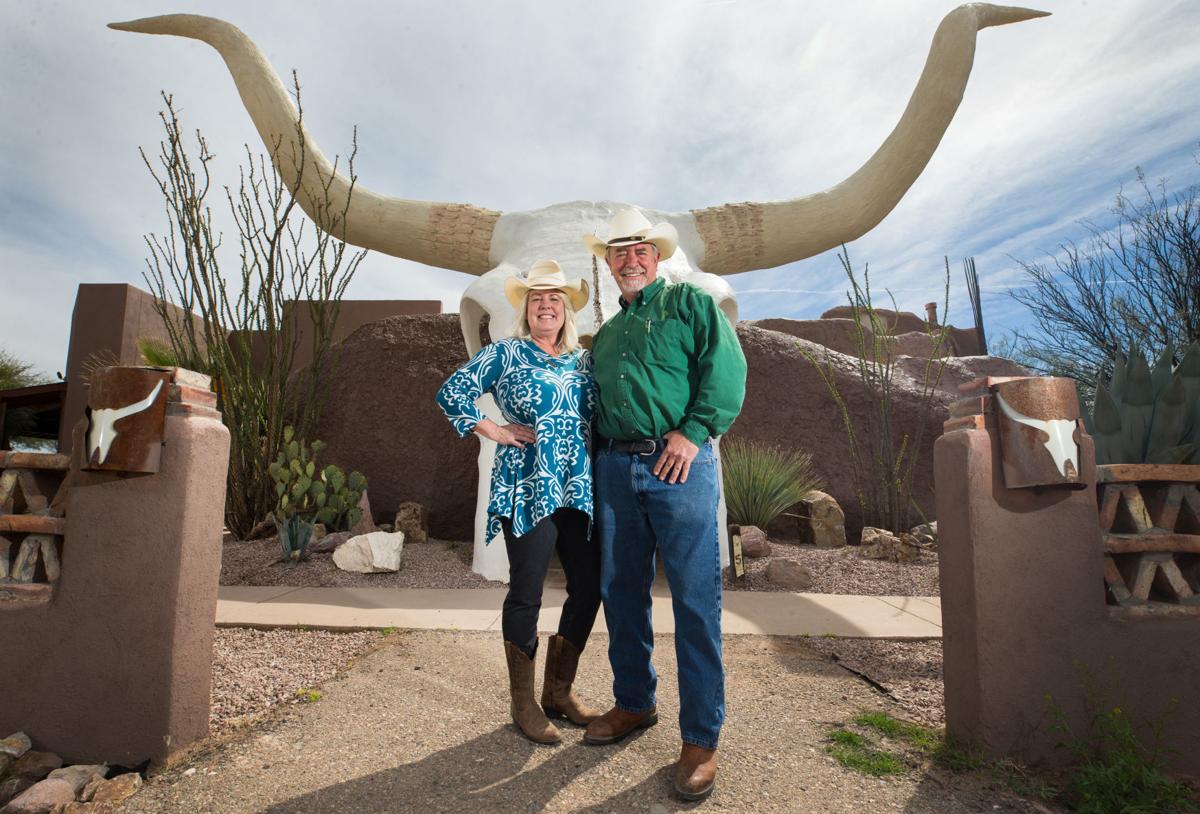 A long-closed restaurant whose steer skull façade has served as a roadside attraction for generations of travelers heading to and from Mexico will soon see new life.
The Hansens, no relation to Star sports columnist Greg Hansen, purchased the Longhorn in 2018 in hopes of turning it into a destination steak house, catering to tourists, Tucsonans and residents from the surrounding communities of Green Valley, Tubac, Rio Rico, Nogales and Arivaca.
More than $300,000 has already been invested into fixing up the 7,000-square foot space, that over the years has served as several restaurants, a Western wear store, a bait shop and most recently as an event center, Greg Hansen said.
"I am getting inquiries from across the state asking about when we are going to open," he said. "People are excited."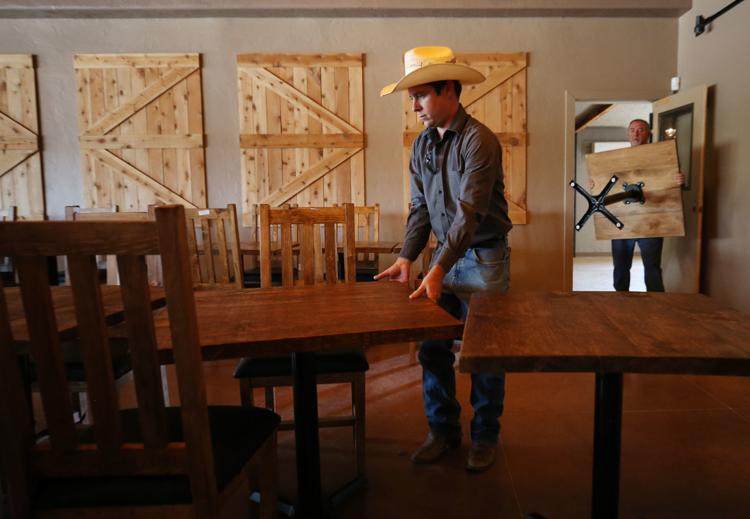 This will be the third restaurant for the Hansens, both longtime Southern Arizona residents.
Greg Hansen was 7 years old when his family moved him from Montana to Tucson. He is a University of Arizona graduate and his mom still lives in the same east-side home that Greg's family built in 1971.
Greg and Amy met in college and raised their kids in Tucson where Greg worked in real estate for 27 years.
When the recession hit in 2008 and the housing market fell apart, Hansen turned to remodeling and renovation jobs to pay the bills.
The new direction led to a business opportunity to build out and partner in a retro diner concept in Green Valley called Spanky's at the Hop. The Hansens eventually bought out their partners and changed the name to Greg and Amy's Twist and Shout '50s Diner, that they still run today.
The Hansens were regularly reminded that the Longhorn was up for sale on their daily commute to Green Valley from their home in Tubac. The property is located halfway between the two communities off of Interstate 19.
"We had driven by for years joking that we were going to buy it," Amy Hansen said.
The success of their first two eateries encouraged them to take on the new venture.
"There is a lot of history here," Greg said. "We wanted to be able to continue the story."
Improvements to the Longhorn have been significant.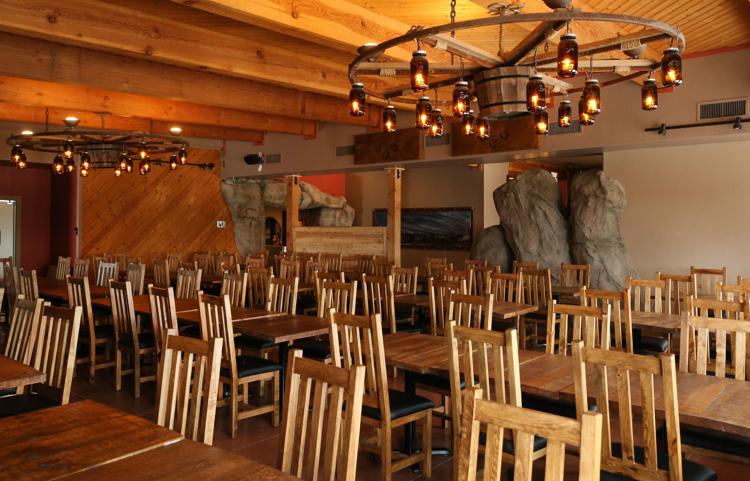 The entrance to the restaurant now includes a newly built waiting porch, and the hanging porch that was once located toward the rear of the building has been converted into a second dining room, complete with rustic furniture and a "miner's shack" motif.
The kitchen has been completely redone, and will serve as the food prep area for restaurant guests and for the Hansens' catering business.
The Longhorn will be open for breakfast, lunch and dinner, and will serve everything from high-end steaks and fish plates to burgers, sandwiches and salads.
Greg Hansen said he'd like to attract local customers from neighboring businesses, including employees from several nearby medical marijuana growing facilities.
"We are trying to develop an extensive carry-out business down here because there are so few options," Hansen said.
Hansen said the price point on meals will fit every budget.
"I have been in business long enough in Green Valley to know we had to make it affordable to eat here," Hansen said. "If you want to spend a lot of money on steak, you can. If you want a six-ounce senior-sized portion, you can have one of those, too."
Besides the local clientele, the Hansens aim to entice the throngs of visitors who stop through each year to take selfies in front of the giant steer skull.
The concrete and stucco figure is a regular feature in travel guides and on oddity and roadside attraction websites. It has served as a backdrop in several films, including the 1995 Drew Barrymore movie "Boys on the Side" and the Martin Scorsese classic "Alice Doesn't Live Here Anymore" (1974).
"People are constantly coming through," Greg said. "Some days, it is hard to get any work done. Cars keep pulling up."
The prospect of the Longhorn reopening has been a regular topic of conversation for Karissa Nava and her customers at the Amado Market, located across the street from the restaurant.
Nava took over the market from her grandparents 16 years ago, but has worked there most of her adult life.
She's seen the Longhorn open and close multiple times, but she said this time is different, in part because of major flooding Amado experienced last September. The flooding led to the closure of several local businesses, including the Cow Palace restaurant, one of only a handful of places to eat in the Amado area, located just south of the market.
"I am asked 10 times a day if I know when (the Longhorn is) going to open," Nava said. "Everyone is excited, especially now that the Cow Palace is gone. There isn't much around here. The Longhorn will bring some life back into the community."
Nava said a common question among her customers is if the restaurant is hiring.
Greg Hansen said the Longhorn will bring 45 new jobs to Southern Arizona when it opens. The plan is to have breakfast and lunch service going by the end of April and have the bar and dinner service ready to roll later this summer.
"We are going to try and be really good neighbors down here," Hansen said.
Get local news delivered to your inbox!
Subscribe to our Daily Headlines newsletter.