Pima County Sheriff's deputies arrested a man after he allegedly stole a truck and crashed twice during a vehicle pursuit on Tucson's south side Thursday, officials say.
James Serrano, 42, faces charges of aggravated assault, theft of means of transportation, armed robbery, criminal damage and unlawful flight from law enforcement in the incident, a sheriff's news release said.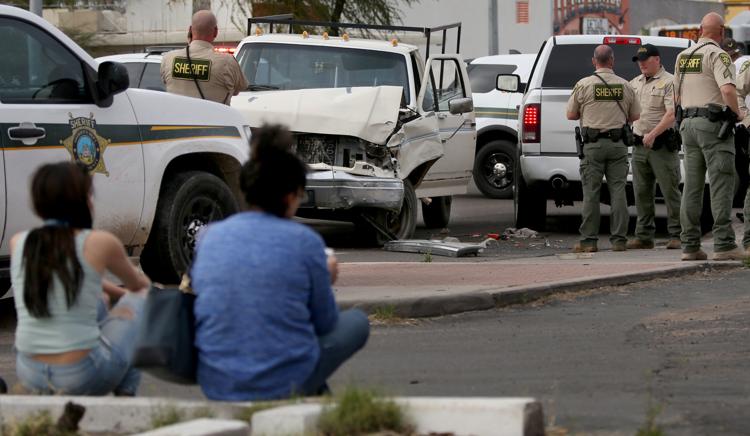 At about 3 p.m., deputies were dispatched to search for a stolen truck near Valencia Road and Camino Verde. Within minutes, they spotted the vehicle near 12th Avenue and Ajo Way.
Officials say as Serrano was trying to evade deputies he struck a deputy's patrol vehicle and continued until crashing into a second car on South Sixth Avenue and East Aviation Drive, near the Tucson Rodeo Grounds.
No one was hurt in the collisions, the news release said.
Serrano was booked into the Pima County Jail.