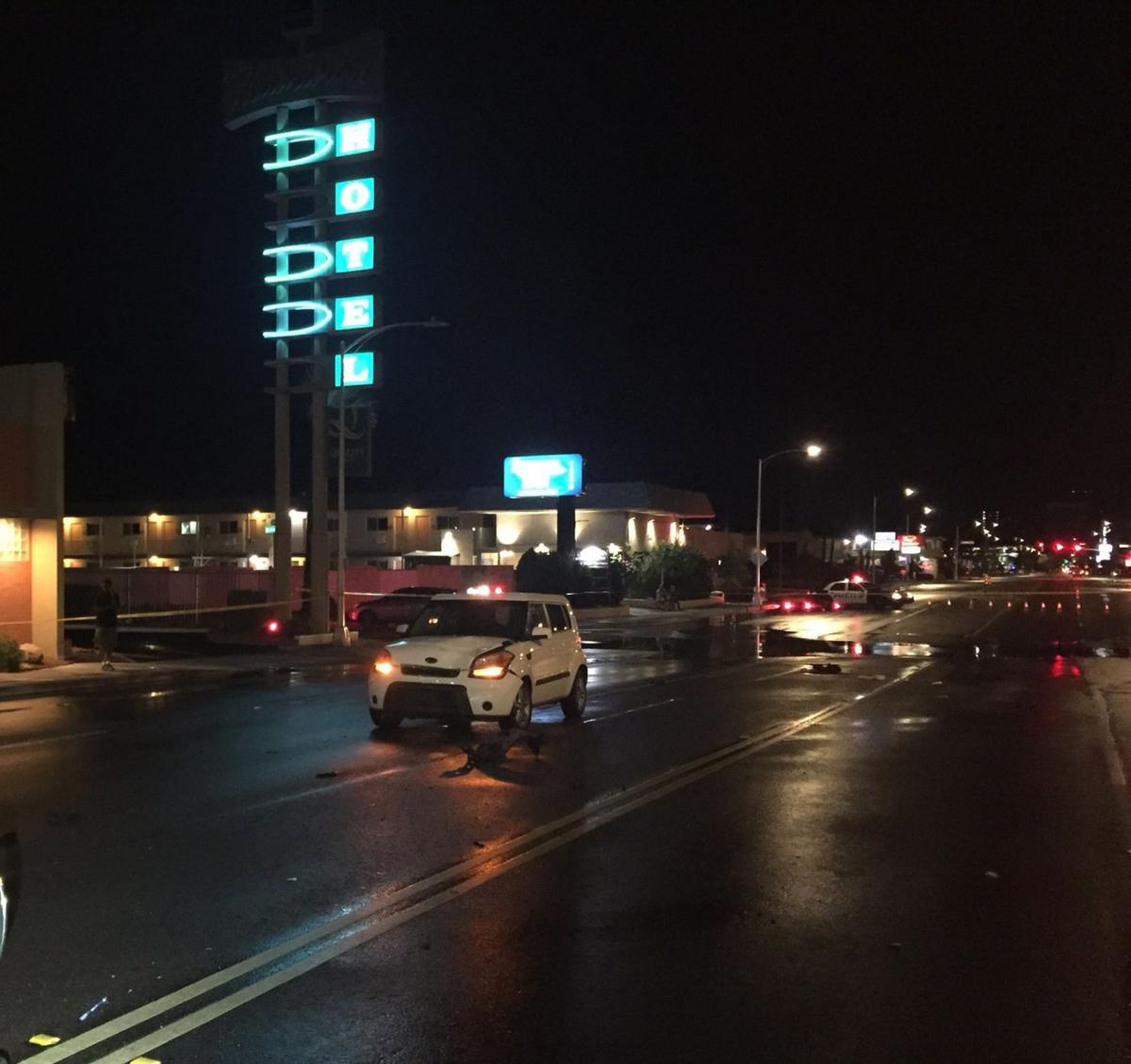 A man who was hit by two cars while crossing Stone Avenue north of downtown Tucson earlier this week has died from his injuries, police say.
The man was hit around 10 p.m. Monday night at the intersection of North Stone Avenue and East Drachman Street, near the Pima Community College Downtown Campus, Tucson Police Department said in a news release.
Detectives determined the man, who was in a wheelchair, was crossing Stone westbound, north of the intersection, when a white 2010 Kia SUV struck him.
The man fell out of his wheelchair into the far left southbound lane of Stone, where he was struck again by a silver 2013 Nissan SUV.
The man was transported to the hospital where he died shortly after, according to police. 
Officers learned it was raining when the crash happened and there was standing water at the intersection of Stone and Mabel Street, the department said in a news release.
Both drivers remained on scene after the crash.
Police said alcohol and speed were not factors in the crash.
No arrests or citations have been issued as of Wednesday, the department said.
What you missed this week in notable Tucson crime and court cases: 
Contact Star reporter Shaq Davis at 573-4218 or sdavis@tucson.com
On Twitter: @ShaqDavis1