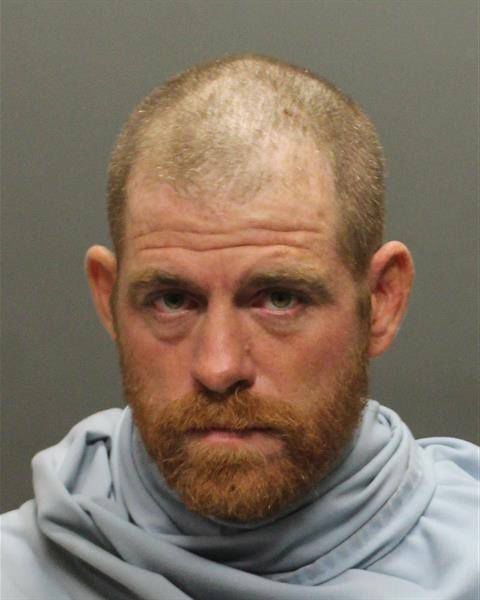 Michael Lewis Arthur Meyer, founder of Veterans on Patrol, was arrested Sunday on suspicion of trespassing and for an outstanding warrant associated with failing to appear in court on July 17 for an unrelated assault arrest, according to a news release from the Tucson Police Department.
Meyer gained national attention after claiming through social media that an abandoned homeless camp on the grounds of the Cemex Concrete Co., near West Valencia Road and Interstate 19, was used for child sex trafficking. Local law enforcement officials from various agencies have repeatedly said those claims were investigated and unfounded.
But Meyer has persisted in making the claims on numerous Facebook posts in which he claims a massive cover up while soliciting donations and asking for volunteers to look for cartel activity in the desert around Tucson.
Meyer, 39, was arrested Sunday at the Cemex property, where he had been living in a tower for nine days prior and had been returning to since finding the abandoned camp, the news release said. He was released later Sunday.
Meyer has been in similar situations going back to 2014, the release said. He engaged in criminal trespass activities in Surprise, established homeless encampments in Phoenix and Mesa, and, more recently, had operated a homeless camp on private property behind Santa Rita Park in Tucson, the release said.
Meyer was arrested earlier this month, also on suspicion of trespassing, by the Pima County Sheriff's Department.
Sheriff's deputies were investigating a separate incident when they came across videos Meyer posted on YouTube going through private property, giving officers probable cause to make the arrest, Deputy Daniel Jelineo, a sheriff's department spokesman, told the Star on July 10.
Tucson Police Department is working with Cemex executives to limit access to the company's property. TPD will also be working with homeless advocates and social-service groups to help relocate any homeless individuals affected by the closure of any Meyer-associated encampments, the news release said.