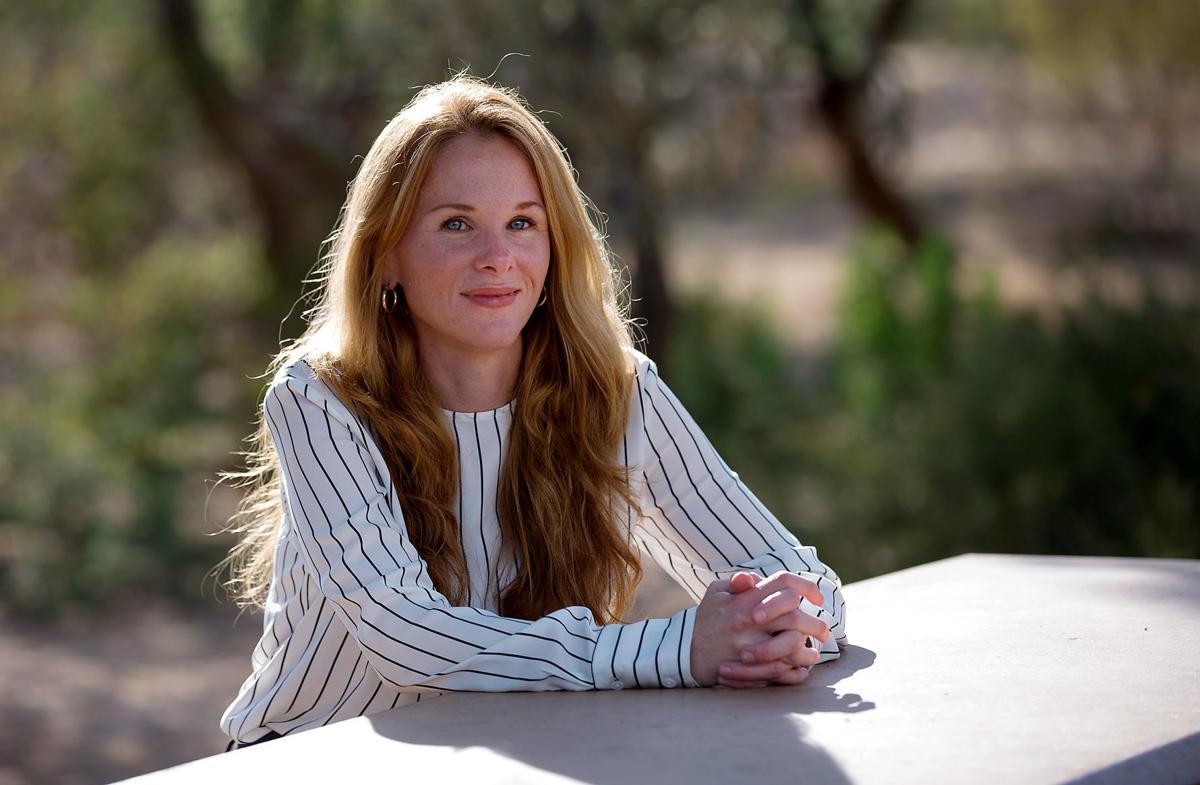 A Marana woman is suing the town, Police Department and town prosecutor, saying she was wrongly prosecuted after calling police during a domestic violence incident with her ex-husband.
Heidi Herman is asking for $17.6 million in damages that include pain and suffering, emotional distress, loss of reputation and future earnings, loss of real property, and legal fees and punitive damages. Her four children are also named as plaintiffs in the suit, which was filed July 2 in Pima County Superior Court. She is representing herself in the case, saying she couldn't find an attorney willing to take on the town and the Police Department.
Vic Hathaway, Marana's communication manager, declined to comment on the case, saying the town had not yet been served with the suit.
On Nov. 16, 2017, Herman called the Marana Police Department during an argument with her ex-husband, the lawsuit says. The Star is not naming Herman's ex-husband, as he wasn't arrested during the incident and isn't a party to the lawsuit. The couple divorced in 2012 but got back together a few weeks later, Herman told the Star.
Officers Alec Alvarez and Mason Lacaillade arrived at the home, with Lacaillade remaining outside with Herman's ex-husband while Alvarez went into the house to speak with Herman and her children. Both officers are named as defendants in the lawsuit.
Herman told Alvarez that the argument began when she told her ex-husband that she was leaving him, and had contacted an attorney earlier that day to seek modification of the couple's custody agreement, the lawsuit says.
One officer went outside to speak with Herman's ex-husband, who received a phone call during the conversation from his aunt, a Phoenix police officer, who he said had been advising him on how to handle the situation, the lawsuit says.
He showed Alvarez a scratch on his arm and said he wanted to press charges against his ex-wife, the suit says. Officer Alvarez told Herman she was under arrest, and the suit says she responded by showing him her bitten fingernails and saying she couldn't have scratched anyone. She showed the officer a cut on her hand, which she said she got when her ex-husband tried to take the phone, the suit says. The officer did not photograph the cut, but photographed the scratch on Herman's ex-husband's hand, the suit says.
Herman told the officer she was concerned about leaving three of her four children with her ex-husband, who she said could be violent, the suit says. Court records from Hawaii show that Herman's ex-husband was accused multiple times of violating protective orders she sought while they were still married.
Officer Alvarez called his supervisor, Sgt. Joseph Miller, who is also a defendant in the lawsuit. He gave Alvarez discretion to proceed or not to proceed with the arrest, the suit says. Alvarez did arrest Herman but did not conduct a welfare check on the children in the home or perform an on-scene screening for past domestic abuse as he is required to under Arizona law, the suit says.
Herman's friend was allowed to take one child who is not her ex-husband's, but his three biological children were allowed to stay with him, the suit says.
Lacaillade, the other officer on the scene, was not wearing a body camera during the incident and didn't file a report of his involvement, the lawsuit says.
Herman filed a complaint with Marana Police Department's internal affairs division, but the officers were cleared of any violations.
During Herman's bench trial in Marana Municipal Court for disorderly conduct and assault, Alvarez testified that she had no injuries, although they were shown and discussed in footage from his body-worn camera, the lawsuit says.
During the trial, Marana Town Prosecutor Libby Shelton didn't introduce past police reports of domestic violence in which Herman was the victim and her ex-husband the perpetrator, the suit says. Shelton is also named as a defendant in the suit.
Herman was found not guilty on the assault charge but the judge found her guilty of disorderly conduct, sentencing her to 26 sessions of domestic violence courses. Herman told the Star she registered but did not complete the classes because they were offered during the daytime, and after she was granted primary custody of her four children, she couldn't attend. She said she notified the court of the situation, but didn't hear back. She said the criminal case is still open.
Herman asked the judge to reconsider her sentence, saying the officers violated protocols and that Alvarez lied when he said she wasn't injured, but she hasn't received a ruling on her petition nearly 13 months after her trial, the suit says.
During a March 8, 2019 custody hearing, a judge ruled in Herman's favor, saying that she believed Herman did not scratch her ex-husband and that he was likely "intentionally setting her up for such an incident to be recorded" and result in Herman's arrest, the lawsuit says.
"I want women to be able to tell their stories themselves, not as told by the Police Departments, or the attorney general's office, not by the court system or even the statistics," Herman told the Star. "And I want those stories to have a happy ending. This requires that we start openly discussing the experiences of these women as they have truthfully unfolded."
Herman said she thought long and hard before filing the lawsuit.
"Ultimately, the decision was made for me in that I did not believe not saying something was a decision I could live comfortably with," Herman said.
Herman's message to others who may be facing a situation similar to hers is simple: "Even if everything goes wrong at every level of the process, if you can take the steps toward establishing a new life there is happiness and peace," she said. "If just one other woman like myself is considering that transition and reads this story I would like her to feel hopeful and believe that she can not only survive the process, but thrive in the future."
Get local news delivered to your inbox!
Subscribe to our Daily Headlines newsletter.