The Southern Arizona Missing in America Project's efforts to find cremains of unclaimed veterans culminated its 2018 campaign with a ceremony Saturday in Marana.
More than 200 people turned out at the Arizona Veterans Memorial Cemetery as 33 veterans were interred at their final resting place.
"When you have the opportunity to pay homage and honor to your fellow comrades and allow them to have their final resting place and offer that closure to families, that's what I'm all about," said Teddy De Souza, a 20-year U.S. Army veteran.
As each of the 33 veterans' names were announced, a bell was rung to honor them, and the speaker turned to salute. There was an additional veteran whose name was called but whose cremains were not interred, the organization said.
The veterans served during different periods of time, from the Korean War to the Cold War.
Amid the windy conditions Saturday, service members honored four families with folded U.S. flags. A rifle salute was performed by American Legion Sacaton Post 84 shortly before the cremains were taken by members of each military branch to rest in the stone columbarium.
The urns were carried as "God Bless America" played from the carillon bell tower.
The goal of the Missing in America Project, which has chapters in several states, is to "locate, identify and inter" unclaimed veteran cremains. Volunteers work with different state and federal organizations toaccomplish the mission.
"I think it means a lot for anyone that has served in the military to ensure that no man or woman is left behind," said Scott Fincher, assistant deputy director at the Arizona Department of Veterans' Services.
"Truly this is the last resting place for someone that might've otherwise been sitting on a shelf for eternity at a funeral home somewhere. This is grand. It's enlightening," Fincher said.
More than 600 veterans have been interred in Arizona since the organization was launched in 2007. Nationally, 3,688 veterans have been interred.
"I'm just happy that the families have final closure, so they can see their loved ones get the proper respect that they're due," De Souza said. "I wouldn't miss it for the world."
Saturday's ceremony was the second in the organization's biannual recognition of veterans.
"We're all on the same team," De Souza said. "Every branch, one team, same common cause. For the service of our country."
Dennis Gardner, of Veterans of Foreign Wars Post 97, gave his final remarks as the ceremony drew to a close.
"While some of us were at school learning the trade, they stood their watch. Their watch now stands relieved," Gardner said.
33 previously unclaimed veterans interred in Marana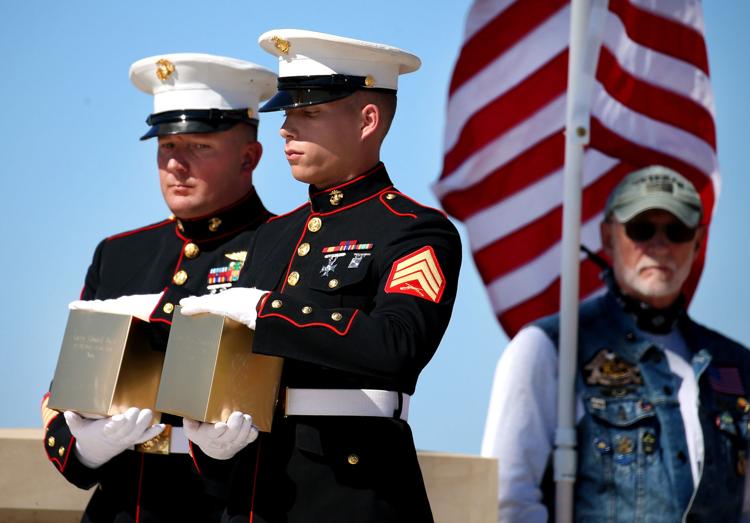 33 previously unclaimed veterans interred in Marana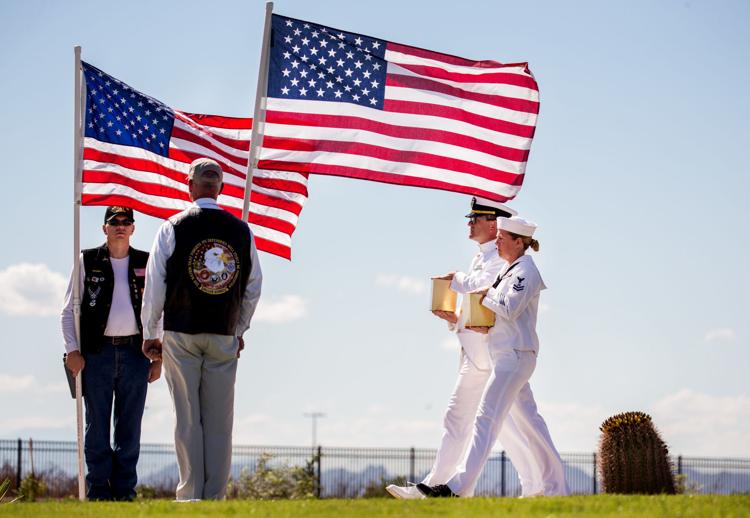 33 previously unclaimed veterans interred in Marana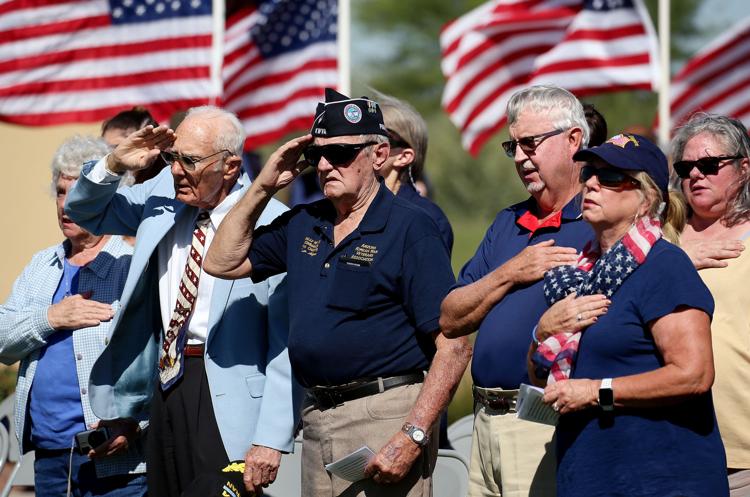 33 previously unclaimed veterans interred in Marana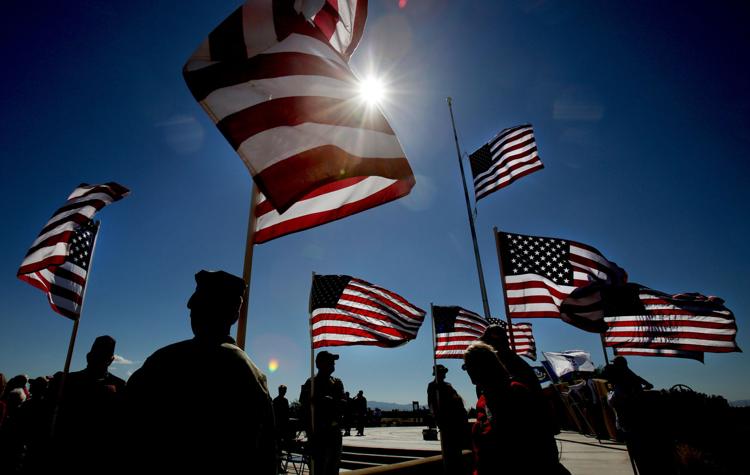 33 previously unclaimed veterans interred in Marana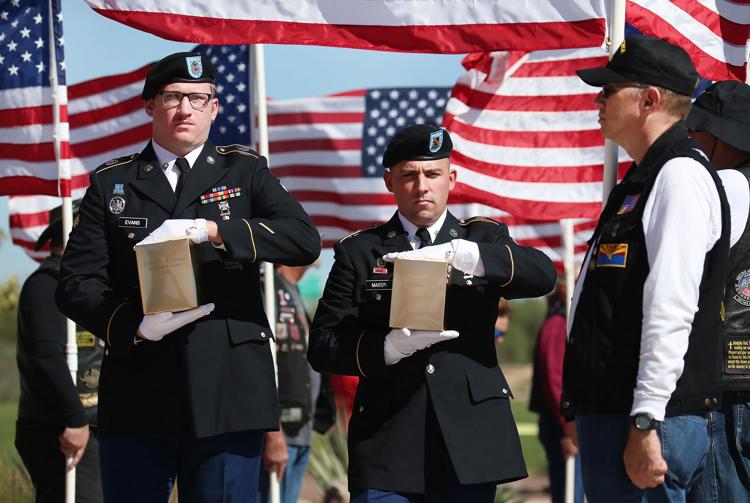 33 previously unclaimed veterans interred in Marana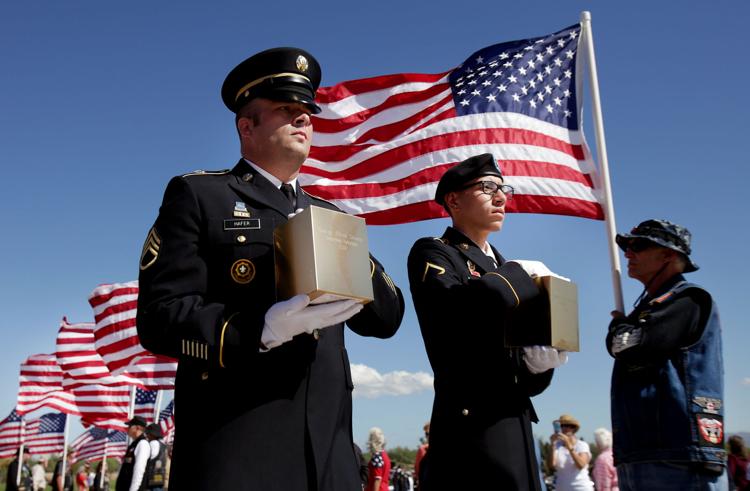 33 previously unclaimed veterans interred in Marana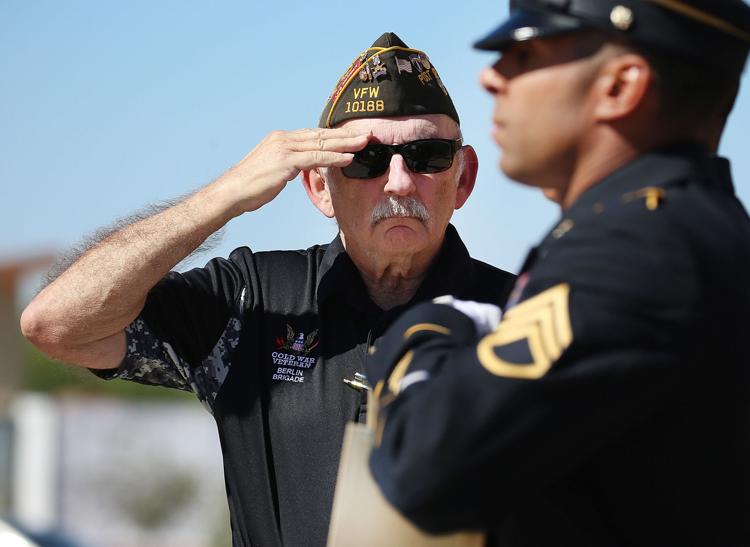 33 previously unclaimed veterans interred in Marana
33 previously unclaimed veterans interred in Marana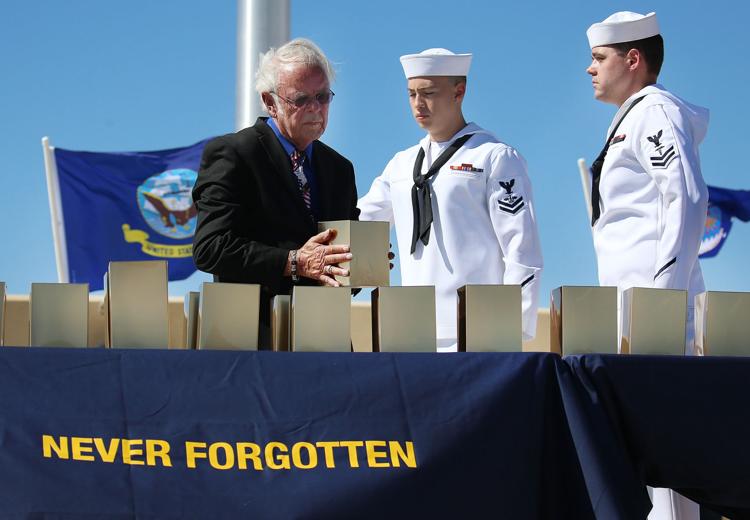 33 previously unclaimed veterans interred in Marana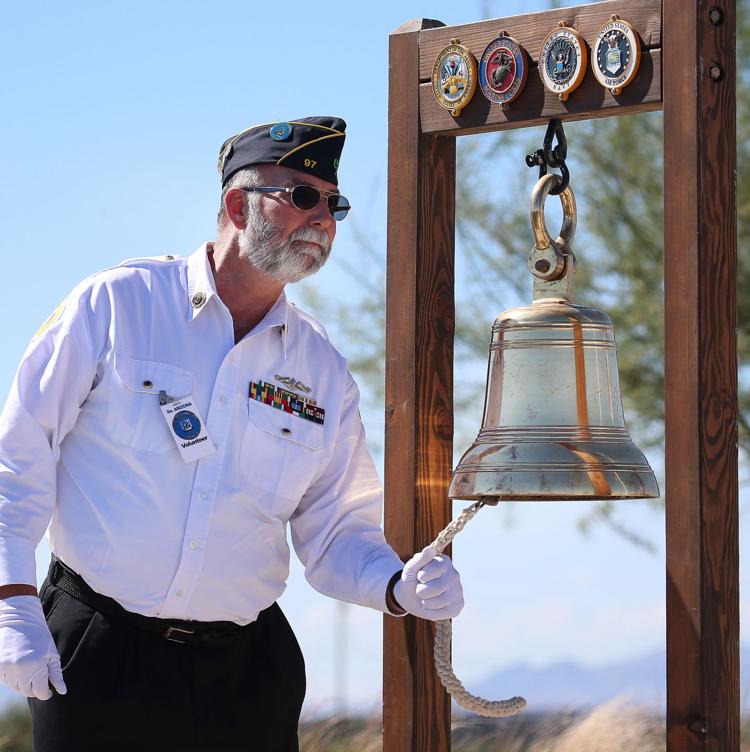 33 previously unclaimed veterans interred in Marana
33 previously unclaimed veterans interred in Marana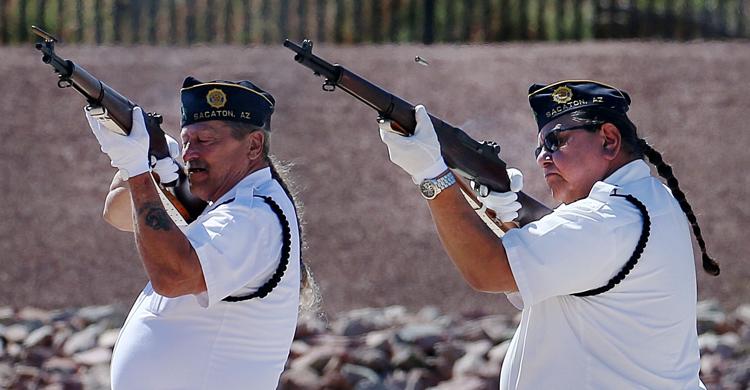 33 previously unclaimed veterans interred in Marana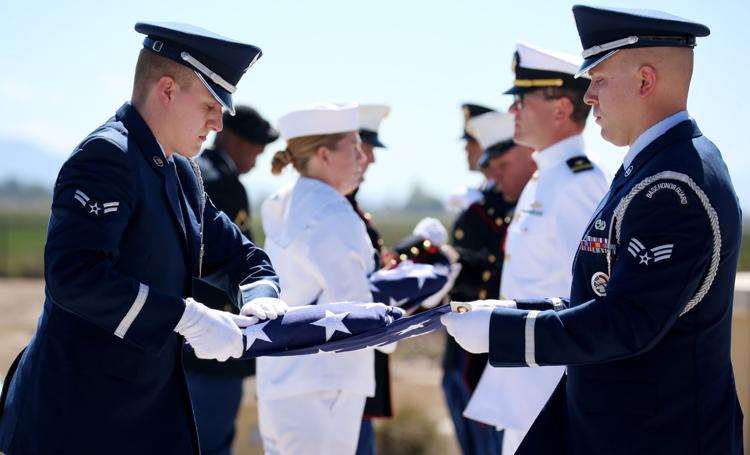 33 previously unclaimed veterans interred in Marana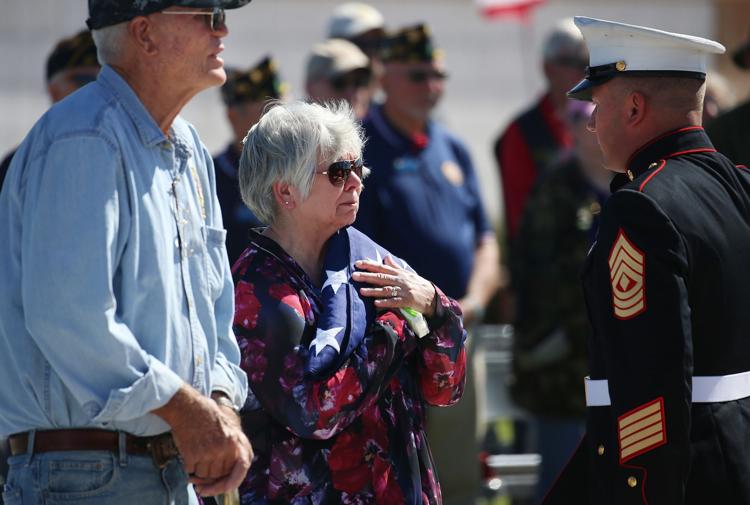 33 previously unclaimed veterans interred in Marana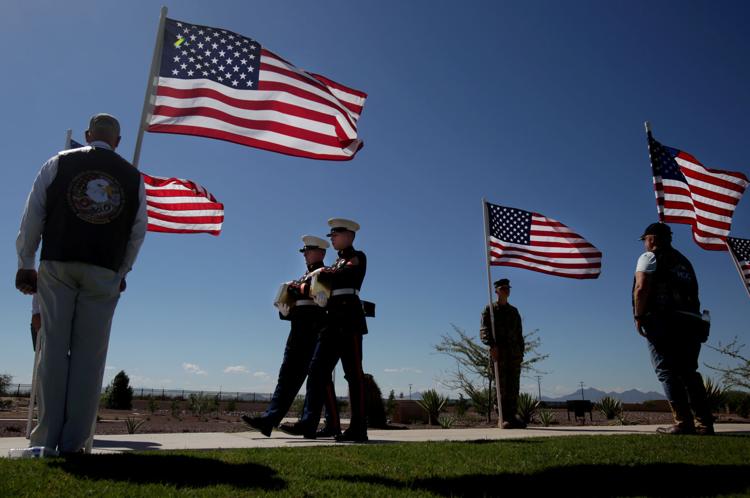 33 previously unclaimed veterans interred in Marana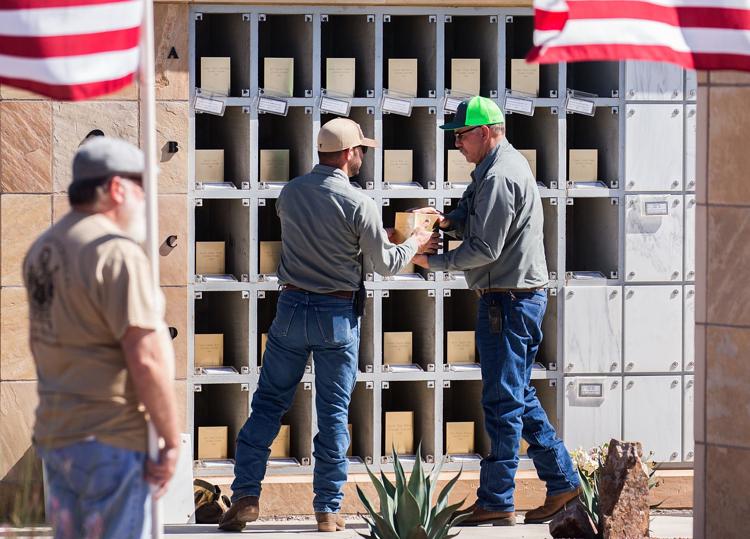 33 previously unclaimed veterans interred in Marana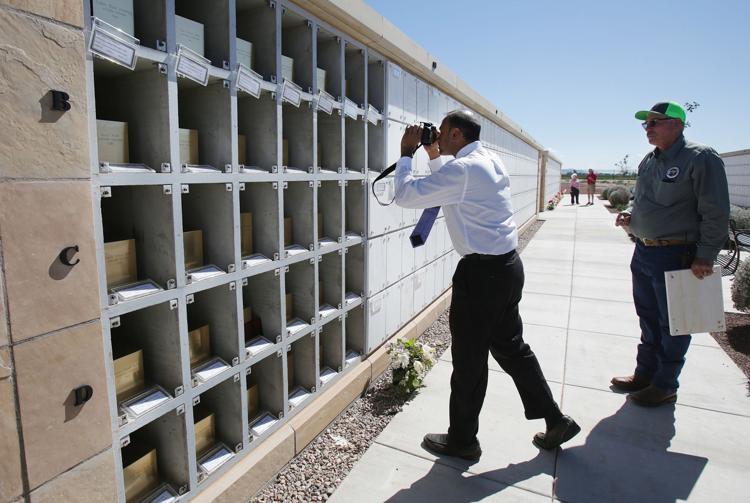 33 previously unclaimed veterans interred in Marana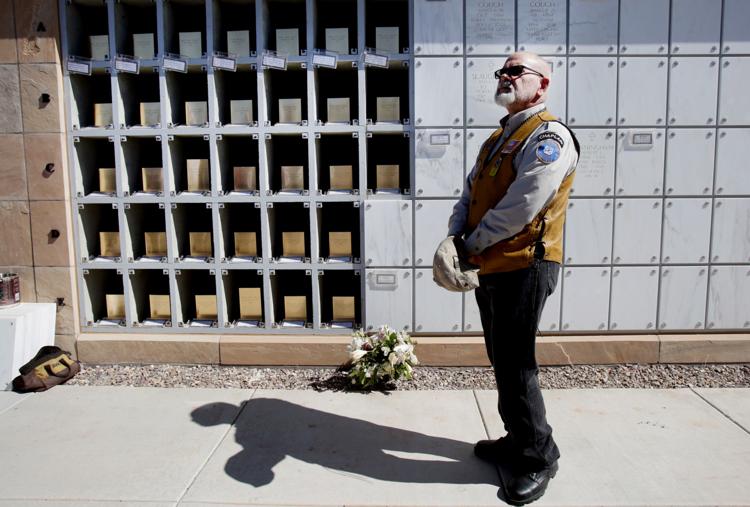 33 previously unclaimed veterans interred in Marana