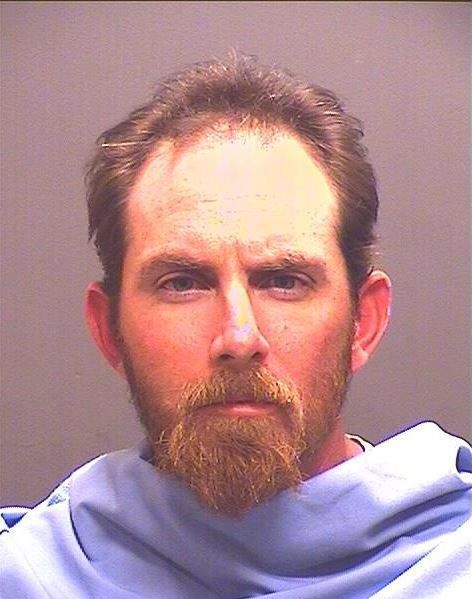 A Marana man facing first-degree murder charges in the shooting death of his mother alerted police to the crime after asking a friend to hold onto a rifle for him, according to newly released reports.
Nathan Fouts was arrested Feb. 9 after telling a Pima County sheriff's deputy that he had killed his mother, Debra Fouts, according to a Marana Police Department incident report.
The deputy said Fouts was rambling and not making any sense, but requested a welfare check on Debra at her home in Continental Ranch, the report said.
Marana police went to the home shortly before 9 p.m. and through a window, saw Debra lying on her back on the living room floor. Officers kicked the door in to check for a pulse, but said that it was apparent she had been dead for some time, according to the report.
Debra had two gunshot wounds to the back and officers found three rifles and a handgun in a search of the home, where Nathan Fouts also lived.
A neighbor of Debra's told police that she'd seen Nathan Fouts praying in front of the home two days before his mother's body was discovered and had spoken to him the day before, when he said God had told him to come to the house.
While police were searching the home, Fouts was taken to a hospital for chest pain, and told paramedics that he was "hurting from his sins." He also admitted to smoking methamphetamine a few hours earlier, and possibly also heroin and marijuana.
When Marana police came to the hospital to take blood samples, Fouts told officers he believed they were controlling his brain through their computers and felt "as though all of his cells were dying because of what he had done," the report said.
Fouts asked for a lawyer when detectives tried to interview him in jail, then tried to speak to them without an attorney, which they refused to do because of his "odd behavior and apparent mental instability," the report said.
Detectives located a friend of Fouts', who said that he'd visited the friend's house several times the day before Debra's body was found and appeared "out of it." The friend said that it wasn't unusual for Fouts to just show up unannounced.
The last time he came to the house, Fouts tried to sell the friend a military-style rifle, and when the friend said no, Fouts asked if he'd hold onto it for him.
The friend took the rifle because of Fouts' odd behavior and gave it to someone else "because of how weird Nathan was acting," the report said.
Although the friend had learned of Fouts' arrest on the news before police spoke to him, the man claimed he got rid of the rifle because he didn't know if Nathan would "go crazy and use it later on."
Police recovered the rifle, but it's unclear from the report if it was identified as the gun used to kill Debra Fouts.
Nathan Fouts is scheduled for trial on charges of first-degree murder and being a prohibited possessor in April.
Long criminal history
Records from Pima County Superior Court, Pima County Consolidated Justice Court, Marana Municipal Court, Flagstaff Municipal Court and the Arizona Department of Corrections provide a timeline for Nathan Fouts in the 17 years leading up to February's slaying.
In July 2000, Nathan Fouts was arrested for charges of disorderly conduct, marijuana sale, possession of drug paraphernalia and unlawful acts involving alcohol. He was found guilty on all charges and ordered to pay fines.
In October 2000, Fouts was charged with domestic violence aggravated assault with a deadly weapon and aggravated assault with serious injury for an incident involving his brother.
He pleaded guilty to felony domestic violence aggravated assault and was sentenced to three years of probation, which he violated in May 2001, when he was arrested for felony aggravated robbery.
Fouts pleaded guilty to the charge and was given the mitigated sentence of 2½ years in prison, after the judge said that his "dysfunctional family" and age justified a shorter sentence.
He spent two years in prison where he received violations for forgery, disrespectful behavior, lying to officials and disobeying an order.
In April 2005, Fouts was arrested for assault in Flagstaff and was later found guilty. Details regarding his sentence were unavailable.
In August 2005, a woman Fouts was dating was granted an order of protection against him.
In March 2006, Fouts was being booked into the Pima County jail on DUI charges when he became confrontational with other arrestees in the booking area. An officer stepped in to separate Fouts from the other inmates when Fouts broke free. A struggle ensued and the officer broke his ankle. Fouts was charged with felony aggravated assault on a peace officer resulting in injury.
Fouts was found guilty on the DUI charge but accepted an agreement in the assault case, pleading guilty to misdemeanor disorderly conduct. He was sentenced to 90 days in the Pima County jail.
In August 2012, Fouts was arrested for possession of drug paraphernalia. He pleaded guilty and paid a fine.