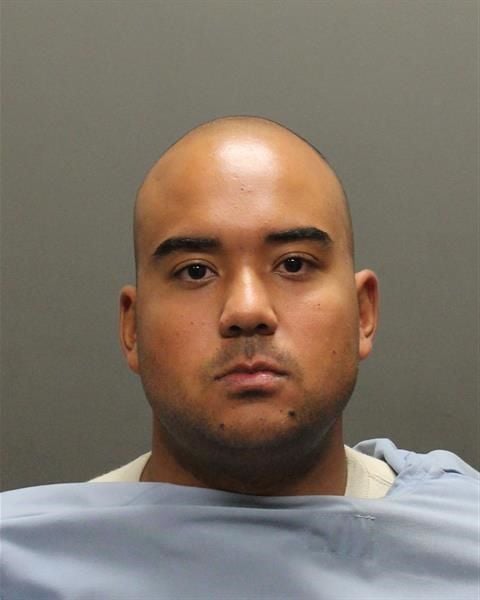 Marana police said in court documents that a man's fatal shooting at a shopping plaza last week stemmed from a traffic dispute between two drivers.
Shortly after 2 p.m. Friday, police responded to the Arizona Pavilions shopping center parking lot, which is west of Interstate 10 and North Cortaro Road, according to an interim complaint filed in Pima County Justice Court.
Police found 40-year-old Martin Padilla dead on the ground with two gunshot wounds to the torso area, according to the complaint.
The investigation revealed that 26-year-old Marcus Dickson — who was arrested on a manslaughter charge in connection with the incident — was following Padilla's vehicle at the intersection of Cortaro and Arizona Pavilions, when Padilla failed to go through the green arrow.
Dickson began honking at him to move and stayed behind his car while they turned into the Walmart parking lot, the complaint said.
Padilla pulled his car to the side to allow Dickson to pass, after which Dickson pulled into front of Padilla and blocked his car in. Both men got out of their cars and started arguing before they began pushing and throwing punches, the complaint said.
Padilla was able to get Dickson to the ground and tried to subdue him by sitting on top of him while they continued to fight. Dickson — who is described in the documents as being 6-foot-5-inches tall and weighing 300 pounds — told police he was unable to get the 5-foot-11-inch, 215-pound Padilla off of him, so he pulled out his gun and shot him in the torso.
As Dickson started to get up, Padilla leaned forward and Dickson shot him again to stop him from getting off the ground, Dickson told police.
Dickson told police that after he shot Padilla, he attempted to flag down officers and called 911, the complaint said.
Padilla's son, who was present for the incident, told police Dickson started the fight. Dickson had small abrasions on his back and inside his lower lip, a bruise on his left bicep and bruise on his left palm, according to the complaint.