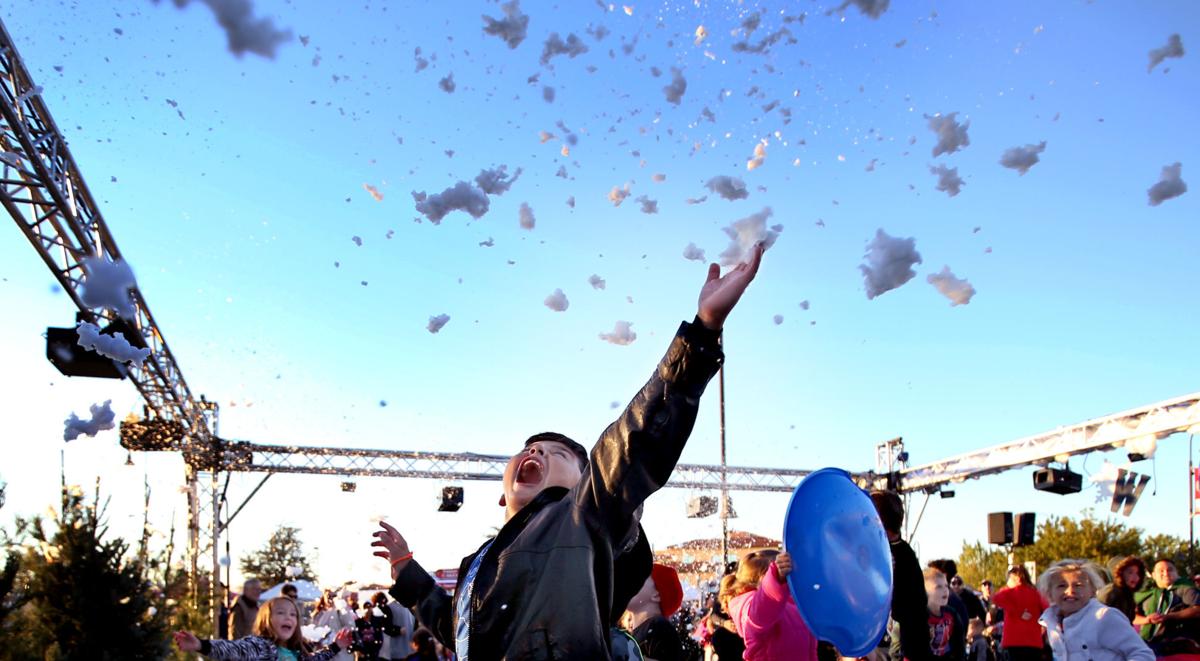 Marana's annual Holiday Festival and Christmas Tree Lighting will be converted into a drive through event this year as the coronavirus pandemic continues, officials said this week.
The decision came after discussion Tuesday about how the event could be safely held in-person. The Marana Town Council ultimately decided on the less risky option, saying it would be difficult to control crowd behavior in a fully in-person event and could potentially increase community spread of coronavirus.
To date, Pima County has recorded over 26,000 cases of COVID-19.
The holiday drive-thru event is "still pretty preliminary," said Vic Hathaway, communications and special events manager for the town of Marana.
The annual festival typically brings in about 5,000 people and includes a variety of performances, food vendors, games, a holiday market and the lighting of a 25-foot tree.
"Our major challenges have to do with crowding and particular event features that have a lot of close contact," Hathaway said. "Our event is very, very popular and we have a lot of businesses that see this as a great opportunity, so we try to pack them in as much as we can."
The council members discussed the idea of starting the drive-thru event on Marana Main Street and having attendees drive past Marana Health Center and Marana Municipal Complex, which is where the festival is typically held.
The drive-thru event will likely feature the Christmas tree in a roundabout on Marana Main Street and costumed characters along the sidewalk who will hand out goodie bags to each vehicle.
All of the council members, including Mayor Ed Honea, agreed with the drive-thru concept.
"That drive-thru concept to me seems like it could work," Honea said. "That way you have people in their car, the kids can wave at Santa, they can get a bag of goodies, a candy cane or an ornament and we would at least have some kind of event getting people out, but also keeping them safe."
Vice Mayor Jon Post was the lone dissenter, saying he believed the event could still be held in person.
He suggested moving the event to a bigger space or opening the venue up so that people can social distance.
"The other thing you could do is make a light show with all of the trees in the entire complex. You could link them all together so that the light show would be visible from anywhere that you're standing in the entire area of property that the town owns. There's 20 plus acres out there. I mean if we can't put an event on in that much space, goodness sakes, we shouldn't be planning events," he said.
He also said that the Pima County Health Department could hold food vendors accountable to CDC guidelines, which would include social distancing in lines and frequent cleaning.
The event is still in the development stages, but the Town of Marana hopes to have event details by the end of this month, Hathaway wrote in an email.
Anika Pasilis is a University of Arizona journalism student and an apprentice for the Arizona Daily Star.