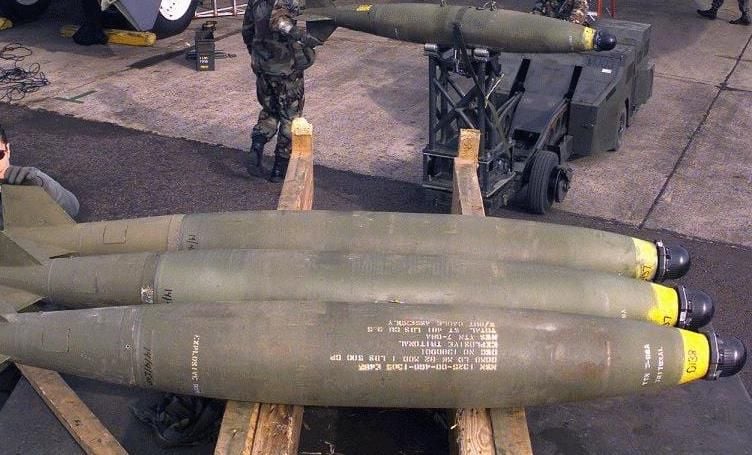 The worker killed when military ordnance exploded at a south-side scrap yard has been identified.
Tucson police said Daniel Wright, 46, was killed Wednesday when he cut into a metal object that turned out to be a military bomb, Tucson police said.
Police also identified the ordnance as an MK-82 general purpose bomb. Detectives are investigating how it ended up at the scrap yard.
The MK-82 is a 500-pound bomb that is about 5-feet in length, according to military websites. It is manufactured by General Dynamics and used by both the Air Force and Navy.
Meanwhile, U.S. Sen. John McCain, chairman of the Senate Armed Services Committee, on Thursday sent a letter to Secretary of Defense Ashton Carter seeking an explanation of how unexploded military ordnance ended up in the scrap yard.
"It is imperative for the Department of Defense to explain how this unexploded ordnance made its way into a civilian place of business," writes McCain. "As a matter of national security, as well for the safety of the American public, this issue demands appropriate attention by the Department's senior leadership."
Sgt. Kimberly Bay, a Tucson Police Department spokeswoman, said the incident was reported at about 12:45 p.m. when a South Tucson police officer was driving in the 600 bock of East 36th Street, near South Euclid Avenue, and someone flagged him down and told him about the explosion.
The explosion occurred at Tucson Iron & Metal, 690 E. 36th St.
The officer went into the scrap yard and found the worker's body, Bay said. Tucson police and Tucson fire crews were called, as were members of the police and Davis-Monthan Air Force Base bomb squads.
Authorities evacuated employees from the business and searched for other ordnance in the yard. No other ordnance was found, Bay said.
The investigation is in the very early stages, but the explosion appears to have been an industrial accident, she said. Detectives will be investigating how the ordnance arrived at the yard.
No one else was injured. The man's identity is being withheld until next of kin have been notified.
A D-M spokeswoman, 1st Lt. Erin Ranaweera, said the base's bomb squad has a partnership with TPD's bomb squad and the unit was called in to help in the investigation.
"Whenever there is an explosion of ordnance, there are always pieces left over — fragments of metal that may not have exploded completely," Ranaweera said.
"We are collecting all the remnants and will dispose of them safely in a controlled location," she said.
TPD's bomb unit is picking them up "with us on the scene," she said.
D-M does not take any ordnance to scrap yards, Ranaweera said. "We do not move our ordnances. Ordnances are not metal to be reused for recycling," she said.
This is the second workplace death in Tucson in a month. On Aug. 21, one worker was killed and a second suffered critical injuries when a wall of a building being demolished for a city road-widening project collapsed on them at a construction site at 314 E. Grant Road.