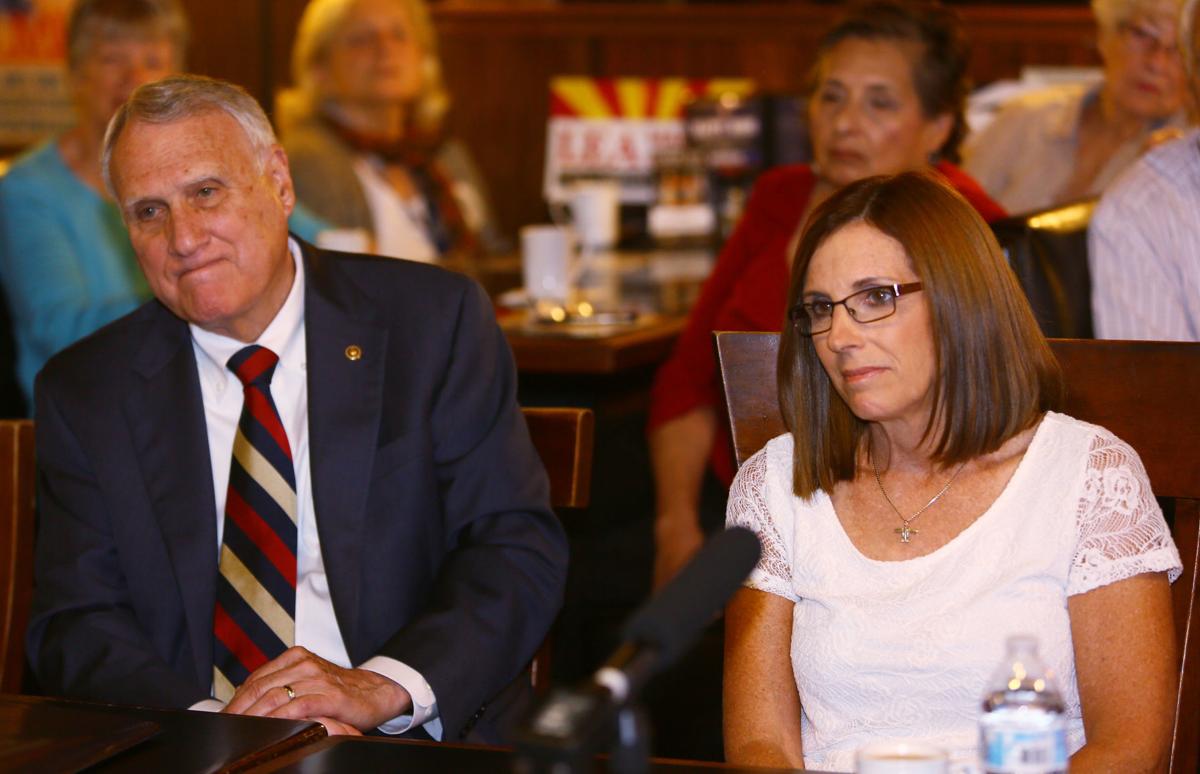 Sounding off on the challenges faced after leaving military service, a group of about 30 Tucson veterans dominated an hourlong roundtable with U.S. Congresswoman Martha McSally, U.S. Sen. Jon Kyl and Republican Congressional candidate Lea Marquez Peterson on Tuesday.
At the event, set up inside Trident Grill, a midtown sports bar, McSally sat shoulder-to-shoulder with veterans from various branches of the military, including Deborah Martinez-Garibay, an army combat veteran, who told the three Republicans that she felt let down by the Department of Veterans Affairs.
The active duty reservist explained that as a service-related injury grew worse she was let go from her job.
Martinez-Garibay said she hadn't been employed in three years.
The VA still offers her medical care, but her husband and her daughter have not had insurance for quite some time.
"There is no support," she told McSally and the others.
Martinez-Garibay said that she had sought help from both state legislators and McSally's office to make headway at the Tucson VA.
Although those offices, including McSally's, did respond with contacts and phone numbers, the VA often did not answer her calls and rarely returned phone calls, she said.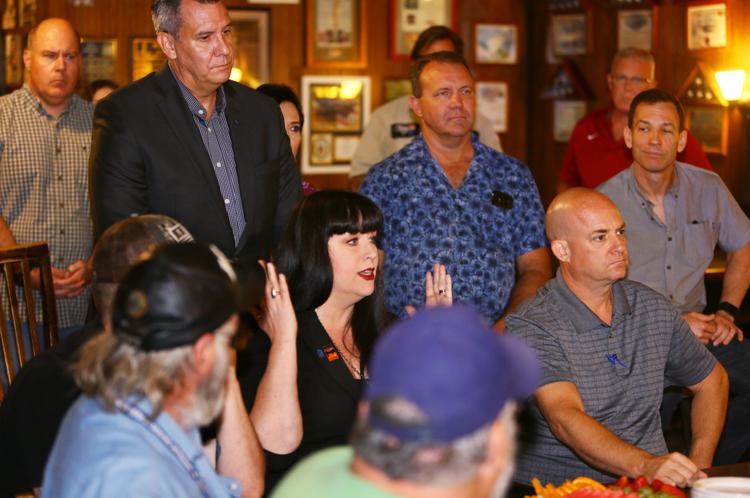 Local businessman Shaun McClusky pressed on why some veterans who served couldn't receive care because they had jobs in the private sector.
Throwing out an example of a veteran making $24,000 a year, McClusky said $2,000 a month wasn't enough to afford private insurance.
Other concerns raised at the meeting included a workforce shortage at the VA and how slow the process is to hire new staffers — with some complaining it can take years — as well as concerns about lack of access to health care, specifically mental health care.
What wasn't mentioned during the roundtable discussion was the recent rating of the Tucson VA, which went from a three-star rating to a one-star rating.
McSally told reporters that one of the issues is staffing.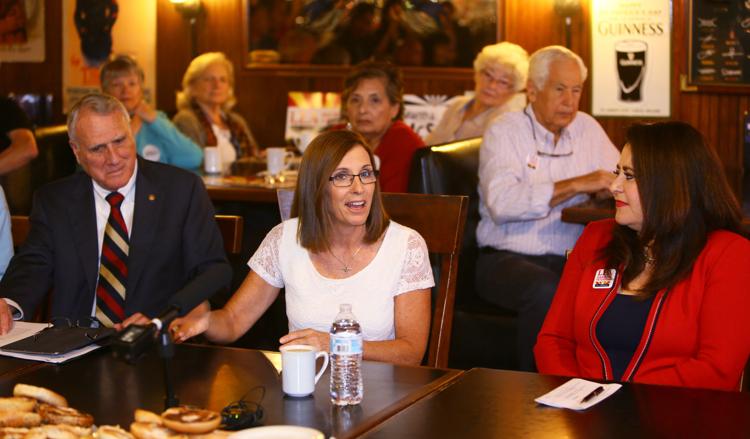 "It is unacceptable. They are understaffed. I saw that myself every time that I went there," McSally said.
McSally repeatedly said she will work to reform the VA but that part of the solution may come from allowing veterans more access to private doctors.
The Tucson Republican co-sponsored the VA MISSION Act, which allows veterans, in certain circumstances, to get quality care from private physicians.
The bill was signed into law earlier this year by President Trump.
McSally also briefly teared up during the event, remembering the problems her family had with the VA when her father was dying of cancer.
Marquez Peterson spent most of the meeting taking notes, vowing to help veterans with their issues if elected next month.
The veterans roundtable did have a few lighter moments, including when Senator Kyl started the meeting by explaining that he was there to listen to the veterans, not to stump for McSally.
Within minutes, Kyl found himself telling reporters to forget what he said about the roundtable not being political because had just finished praising McSally, who joined his Senate staff when she was still in the Air Force.
"I know my colleagues are anxiously awaiting her arrival in the Senate," he said.