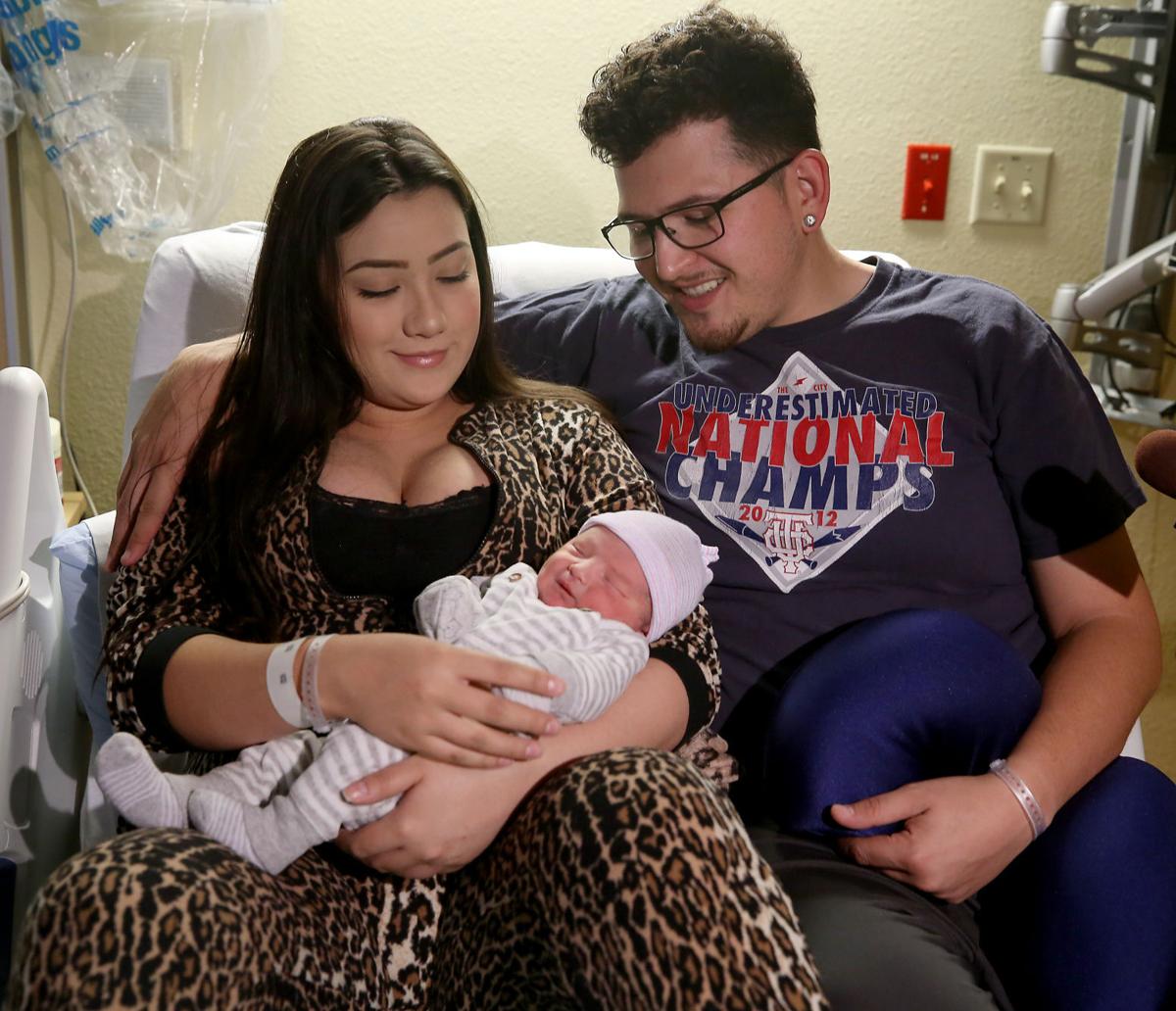 Here are three things to know about Tucson's first baby of 2018, Dominic Tribolet, who was born to Kassandra Burruel and Nicholas Tribolet at Tucson Medical Center at 12:00 a.m. Monday.
How did you pick the baby's name?
Nicholas: "It was a name I've always been interested in. Once I mentioned it to her, it was just automatic, you know, it was a given, like no discussion. So it just seemed the perfect fit."
When did you realize you were having a New Year's baby?
Kassandra: "His due date was on the seventh, but for medical reasons we had to get induced sooner, which I turned 39 weeks on the 31st, so it kind of just landed on there."
Nicholas: "We would joke about it throughout the pregnancy, just like little jokes here and there.
"It's kind of funny to actually see it happened."
Who does the baby look like?
Kassandra: "I think he's a mush of both of us."
Nicholas: "Honestly, it depends on the pictures you look at. Some people will say me based on some pictures, other ones say his mom.