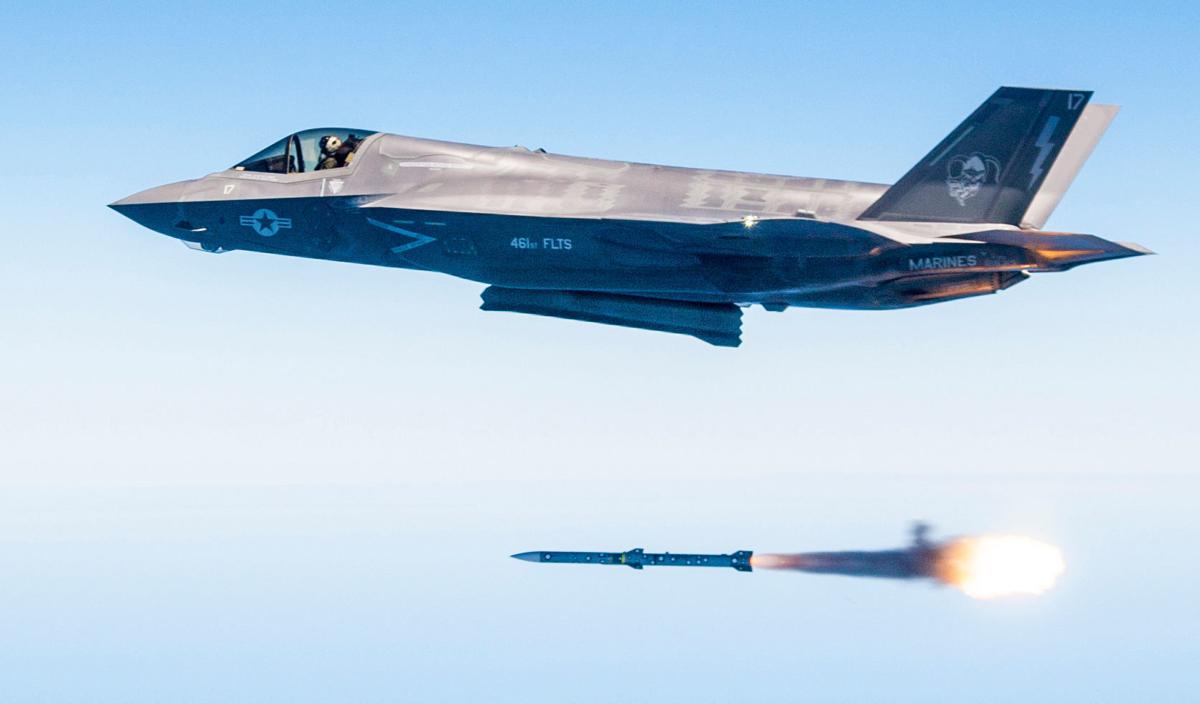 The Air Force will host a public meeting at the Tucson Convention Center on Tuesday evening to solicit comments on possible future basing of the F-35 fighter jet at Davis-Monthan Air Force Base.
The open-house meeting on an upcoming study of the F-35's environmental impact is set for 5 p.m. to 8 p.m. at the TCC.
There is no immediate plan to base the next-generation fighter at D-M, since the Air Force in January picked Naval Air Station Joint Reserve Base Fort Worth, Texas as its preferred location for the first Air Force Reserve F-35 base.
But D-M and two other bases that were finalists will be studied along with the Fort Worth base for their environmental suitability for an F-35 squadron, and one of them could be next in line for a Reserve F-35 unit.
Tuesday's meeting will feature informational displays and Air Force Reserve officials on hand to answer questions from the public, a D-M official said.
The Air Force is requiring the the public to submit comments in writing for the environmental impact statement, which is expected to be completed by December.
Comments are due by May 11 and can be submitted online at www.afrc-f35a-beddown.com or by mail to: Mr. Hamid Kamalpour, U.S. Air Force, AFCEC/CZN, 2261 Hughes Ave, Ste 155, Lackland AFB, Texas 78236-9853