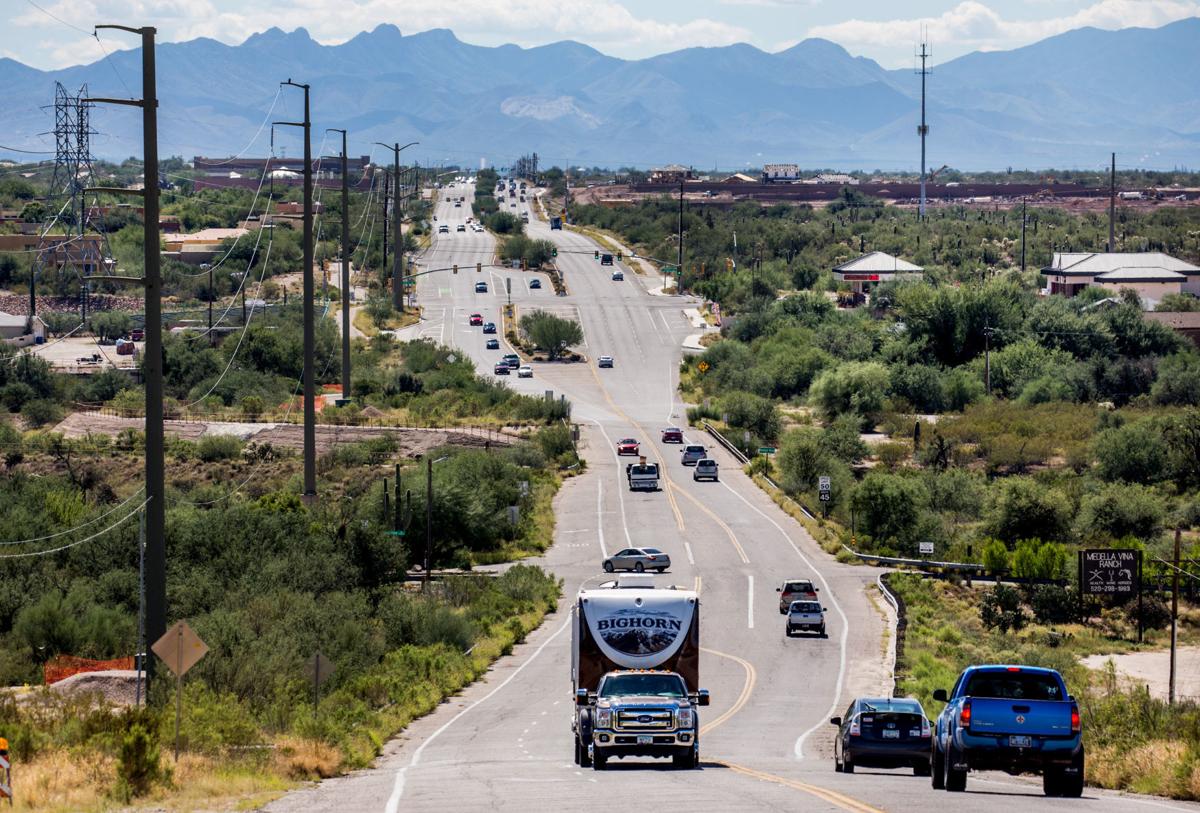 It's made up of eight segments and is part of the $2.1 billion Regional Transportation Authority plan approved by voters in May 2006.
The Houghton Road Corridor continues to see improvements to the 13-mile stretch of road that tens of thousands of vehicles travel each day.
The corridor will provide a quicker way to get around on Tucson's east side, especially for residents in the area, said Michael Marietti, the project's manager.
"It is most likely to become one of the most desirable locations to live, work, shop and enjoy a wide variety of diverse outdoor activities," he said.
Several improvements are already being utilized by Tucsonans, while others are still in the design phase.
Now, if you traveled 13 miles northbound beginning at Houghton Road near Interstate 10, you would find:
There's work to be done on Houghton between I-10 and the Union Pacific Railroad. Construction should start this year and be completed by mid-to-late 2019. Crews will be improving the road leading up to the next segment.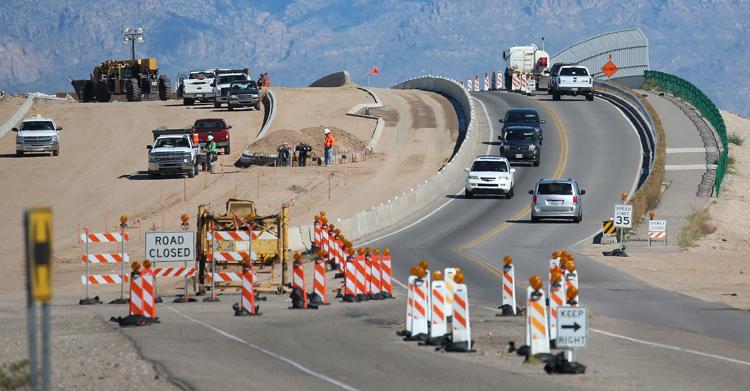 The first phase of the Houghton Bridge over the Union Pacific Railroad was completed in February. The next phase of the project will add a southbound bridge, to be completed in 2019. Soon there will be three traffic lanes, bike lanes and sidewalks. The old two-lane bridge will soon be toast.
Go downhill to cross the Old Vail Road and May Ann Cleveland Way intersection. In 2010, it was the first completed construction on a major Tucson corridor funded by the $2.1 billion RTA plan. There's six travel lanes with "exclusive right-turn lanes and dual left-turn lanes," according to the project website.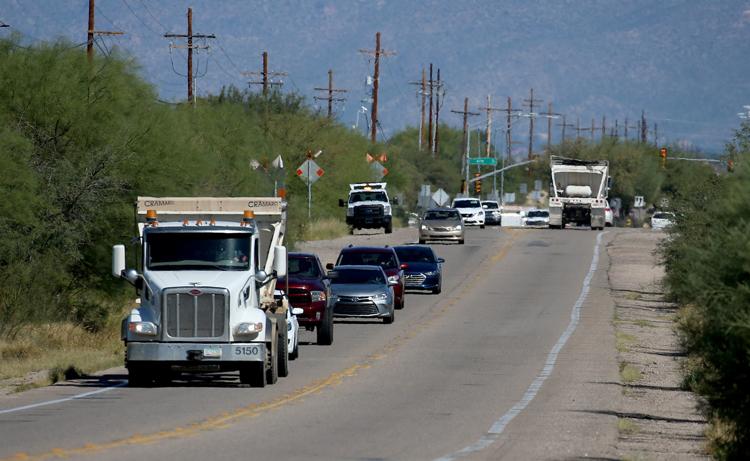 Between Mary Ann Cleveland Way and Valencia Road, the road bottlenecks due to one travel lane northbound and southbound. The goal is to start construction in 2020 to widen and improve the road with added bus pullouts.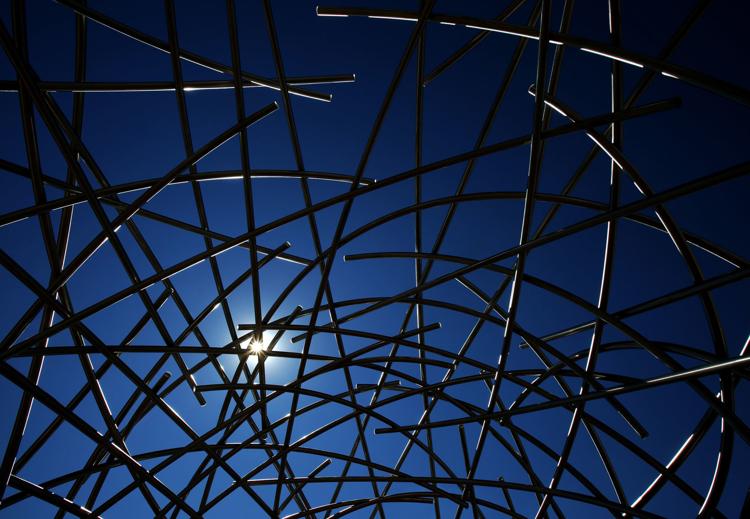 As you approach the Valencia Road to Irvington Road segment, the travel opens to the six-lane divided road completed in 2014. You'll also find the "Cocoon," an art structure of intertwining metal on the pedestrian path just south of Drexel Road. Just don't stare too long.
The $2.1 billion plan allocates 1 percent of construction costs to public art, the project website says.
Under development is one of the longest segments, from Irvington to 22nd Street. The plan is to start construction in 2022 to widen the roadway, add new pedestrian crossing signals and a new bridge at Pantano Wash.
Traffic then reaches the 22nd to Broadway segment, where improvements were completed in 2016. Another art structure, "Mare and Foal," was created with parallel stainless-steel plates to show the image of grazing horses in the median south of 22nd Street.
Improvements to the final leg of the corridor — Speedway to Tanque Verde Road — will be designed in 2020 and road construction is expected to be underway soon after.
Marietti, who's overseen the project since its early stages, said he's pleased with the progress so far.
"It's very satisfying to each of us to see something that we just looked at as lines on a paper, then plans, and then actually starting to build. It's really quite satisfying."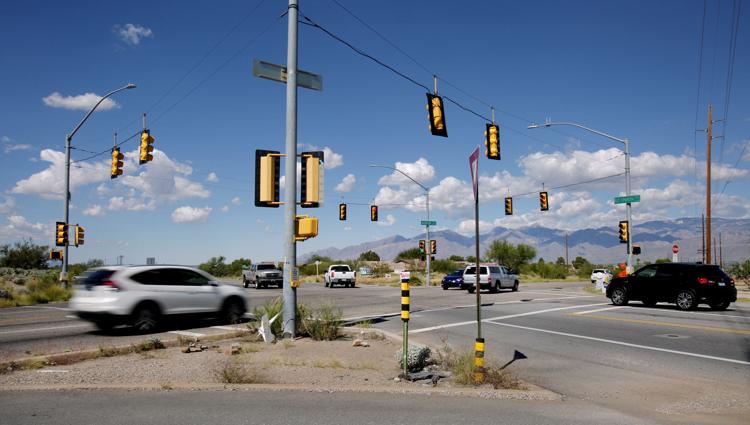 DOWN THE ROAD
There's an open house on the Houghton Road Corridor on Tuesday, Oct. 16, at Empire High School, 10701 E. Mary Ann Cleveland Way. Visitors can drop by from 6 to 7:30 p.m. to check out the progress.
Contact Star reporter Shaq Davis at 573-4218 or sdavis@tucson.com. On Twitter: @ShaqDavis1