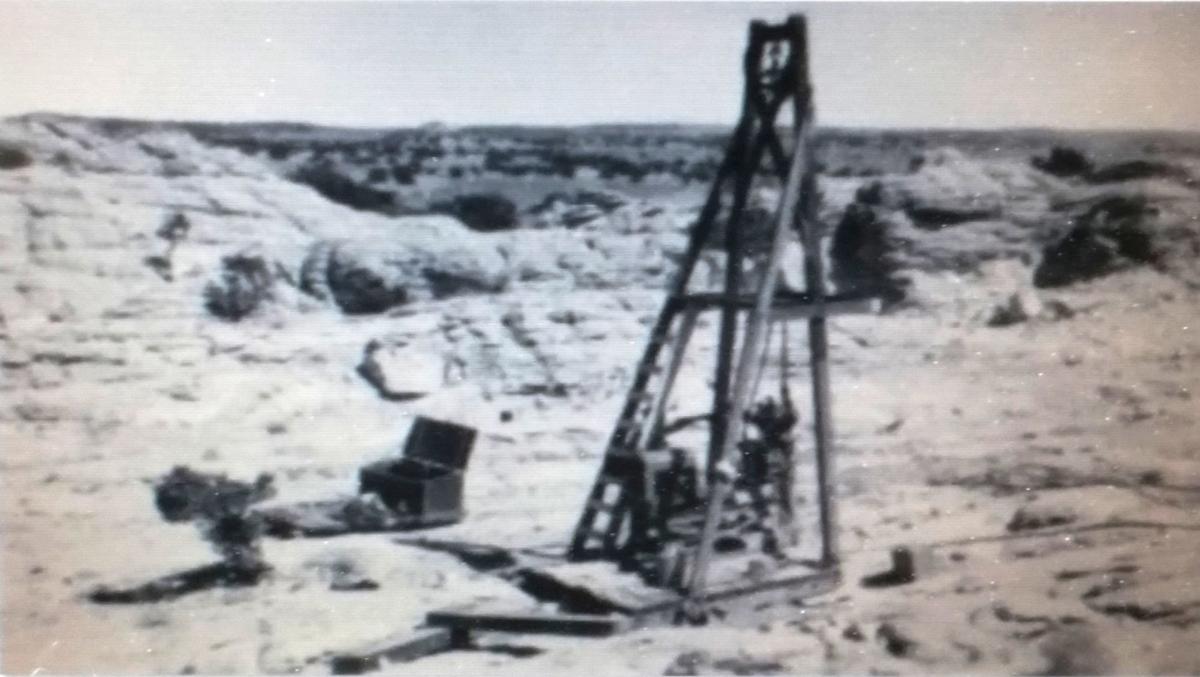 Located on the Navajo Reservation 109 miles north of Flagstaff, the White Mesa mining district is one of the few documented producers of copper in Northern Arizona's Colorado Plateau.
Disseminated copper mineralization in Mesozoic sandstone and conglomerate is widely dispersed across the Navajo Nation, including along tributaries of the San Juan River on the western edge of Monument Valley, Garnet Ridge and the Carrizo Mountains.
Oxidized copper ore deposits, including those in Copper and Nokai canyons, were exploited by the Navajo in the form of small pits, mined for the turquoise trade in prior centuries.
Thomas V. Keams prospected the White Mesa area with a contingent of Mormon settlers in 1882, locating and recording 35 claims with a small tonnage of high-grade ore recovered.
The White Mesa district was worked by the Navajo Copper Co. in 1917, developing two open cuts. Production consisted of a documented 1,077 tons of ore shipped including 3,357 ounces of silver and 277,514 pounds of copper valued at $78,527.
Operations ceased until resumed by the Coconino Copper & Chemical Co. in 1939 and again by the Mardun Co. in 1941.
Both companies reported shipments of copper sulfate with the latter developing a dry-milling process that was reported to yield 20% concentrate.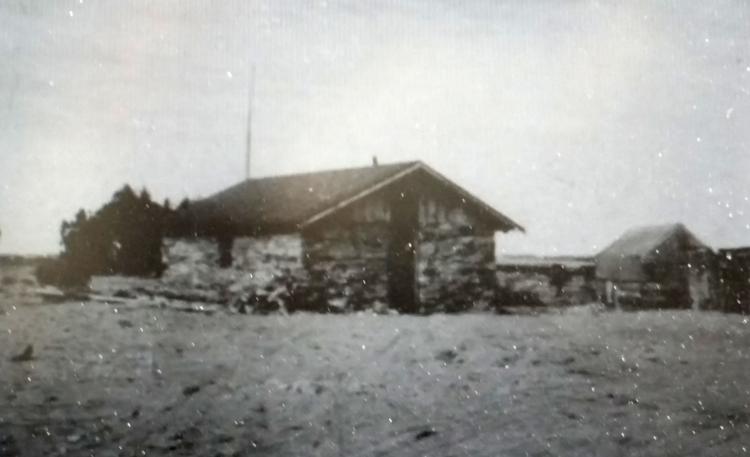 Hand-sorted high-grade copper ore was hauled by "bull wheel" steam tractors pulling iron-wheeled ore wagons to the highway at "The Gap" for additional transport to a processing plant.
High-grade copper ore was transported to the Kennecott Copper Co. in Utah, where it was exchanged for sulfuric acid, which was used by the Coconino Copper & Chemical Co. in its leaching process.
Lower-grade shipments totaling in excess of 324 tons were sent to the Clarkdale and Hayden smelters by truck and rail.
Accommodations for the miners, many of whom were Navajo and worked the White Mesa, included a warehouse that served as their bunkhouse near the Copper Mine Trading Post.
The trading post was operated by the Babbitt Brothers of Flagstaff. Its proximity to the mine was such that the miners could watch the weaving of Navajo rugs from the mill-assay area.
Four mineralized areas comprise the district included the California, Copper World, Little Dick-Grand Pacific and Dutchman.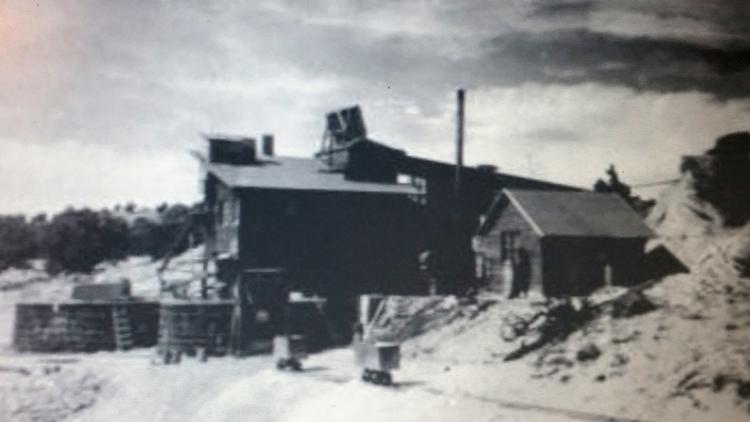 Mineralization comprises primarily chrysocolla and other silicates along with malachite and black oxides mixed with clays in Navajo sandstone.
Multiple outfits conducted exploration at the property, including the Shattuck-Denn Corp., responsible for 49 diamond drilling attempts revealing ore at depths in excess of 60 feet.
In the 1960s, the Zontelli Bros., iron operators from Ironton, Minnesota, also drilled on the site, conducting limited heap-leaching operations involving in excess of 225,000 tons.
They procured a $66,500 loan from the Small Business Administration to develop the property, using water from a well 8 miles distant.
Over the years, the mine would develop to include a precipitating plant, a leach pad and waste dump, with use of onsite shallow vats where copper sulfate was precipitated from solution, cleaned and bagged for market.
Operations undertaken by the White Mesa Co. Inc. ceased in 1968 due to lawsuits involving insolvency.
Factors limiting mining output include shallow tabular copper ore bodies with small irregular pods and veins of higher grade ore, geographic remoteness and lack of water for processing.
Despite these impediments, the copper deposits rate as one of the best so far discovered on the Navajo Nation.
A large aquifer just south of the district could benefit extended mining activity, along with heightened copper prices and innovations in the form of solvent-extraction electrowinning technology.
Estimates of onsite copper-ore-bearing reserves, based on different geologic reports involving geophysical anomalies, vary between 2 million to 70 million tons with grades from 0.27 percent to 0.75 percent copper.
Mesa Mining Inc. acquired an operating agreement through the Navajo Nation, along with an additional nine patented mining claims (180 acres) aside from tribal jurisdiction, in 1992.
It conducted a survey of the property involving the conductivity of concentrated chrysocolla-bearing areas. Results inferred that a quarter of the 10,000-acre lease had prospective potential. Additional findings concluded that copper ore from the site possessed a soft quality enabling the ease of leaching with low acid consumption and that the life of the mine would be about 10 years, employing several hundred workers.
Lack of financing needed to cover capital costs, estimated at $24 million, has hindered renewed mining operations at the site.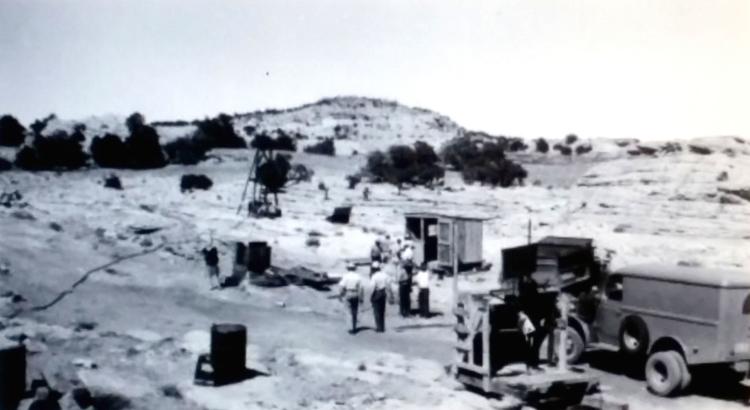 William Ascarza is an archivist, historian and author of seven books available for purchase online and at select bookstores. These include his latest, "In Search of Fortunes: A Look at the History of Arizona Mining," available through M.T. Publishing Co. His other books are "Chiricahua Mountains: History and Nature," "Southeastern Arizona Mining Towns," "Zenith on the Horizon: An Encyclopedic Look at the Tucson Mountains from A to Z," "Tucson Mountains," "Arizona-Sonora Desert Museum" with Peggy Larson, and "Sentinel to the North: Exploring the Tortolita Mountains." Email William Ascarza for a signed copy of his publications at AZMiningHistory@gmail.com